Office Security Needs in the 'New' Normal.
In a world where social distancing, preventative measures and virus contamination potential are paramount, corporations need to ensure that everyone on-premise is protected and safe. For enterprises implementing new and enhanced safety measures, Elo offers touchscreen solutions for a variety of access applications, including employee access, guest and patient check-in and triage. Streamline your office security administration and increase human safety with our modular platforms that can enable a variety of capabilities from facial recognition to health screening.
Benefits of Interactive Access
Control Solutions for Enterprises
Increase employee
and visitor safety

Create efficiencies and
eliminate paper-based processes

Reduce the cost
of visitor management

Mitigate risk
of viral contamination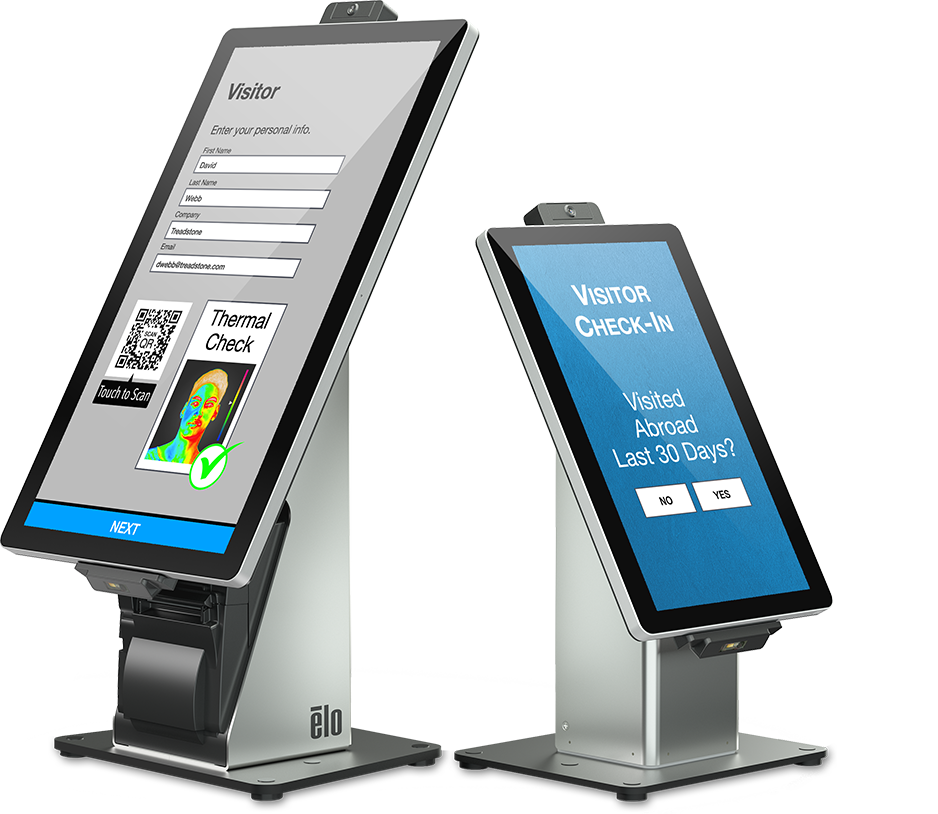 Simplify Access Control
with Self-Service
Simplify access control and visitor management with an Elo access control kiosk. Visitors can easily identify themselves, have a photo taken, print a temporary badge and even complete a health screening questionnaire and temperature check. Technologies like facial recognition and thermal sensing as part of the self-service platform are helping enterprises to quickly identify and deny access to infectious individuals. Automate these key processes with a cost-effective, modern and easy to clean self-service platform by Elo and free up your lobby staff to focus on service.
Your Choice
of Form Factor
Elo's Slim Self-Service stands and Wallaby™ family of self-service stands enable a countertop or floor-based mounting with options to house a variety of printers for visitor badge printing. Stands are built for stable use and have built-in cable management features to provide a clean add on to your existing environment without expensive custom options or installations work.
Advanced Access Control for a Post COVID-19 World
Facial Recognition

Screening Questionnaire

Temperature Check
The Power of automated deployment
and Management with EloView
A cloud-based security solution makes device management easier and safer — across multiple office entrances and locations — without the need to place operational burden on non-technical lobby/reception personnel. EloView® allows you to deploy and securely manage your entire network of Android-powered systems from anywhere. The ability to deploy, update and maintain devices remotely strengthens office access security and increases solution flexibility.
Fast
Zero Touch Deployment
Automatic device download, installation & implementation

Easy
Remote Control of Devices
and Content
Open platform for integration with your CMS, POS & MDM tools

Scalable
Scale Software/Installation Updates
Manage your entire omnichannel experience through one platform

Secure
OS Control
Built-in kiosk mode to secure public use screens and locks to customer websites and applications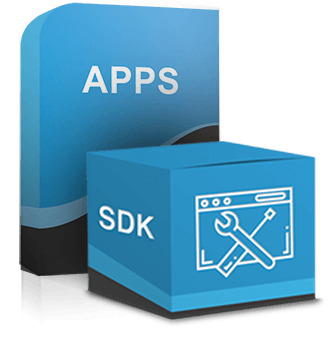 Software Integration Ready
Our software-agnostic platform can integrate with popular Android or Windows-powered access control and visitor management software applications. And, with the versatility of our unique Elo Edge Connect™ system, you can create a custom self-service solution enabling a broad range of software application capabilities — all with standard parts!

2D cameras • Barcode Scanner • Status Light • Fingerprint Reader • Magnetic Stripe Reader.
Get Started With Elo Today