Remote Network Proxy Configuration
Starting in our April 2018 release for all Android 7 (Nougat) devices, we have added remote network configuration. CSV configuration file format is used here. The device can accept maximum 5 Wi-Fi configuration and 1 ETHERNET configuration. The feature is accessible from Device settings page.
CSV file provides an option to set network settings as well as proxy settings.
Placeholder of the feature is highlighted in below screenshot.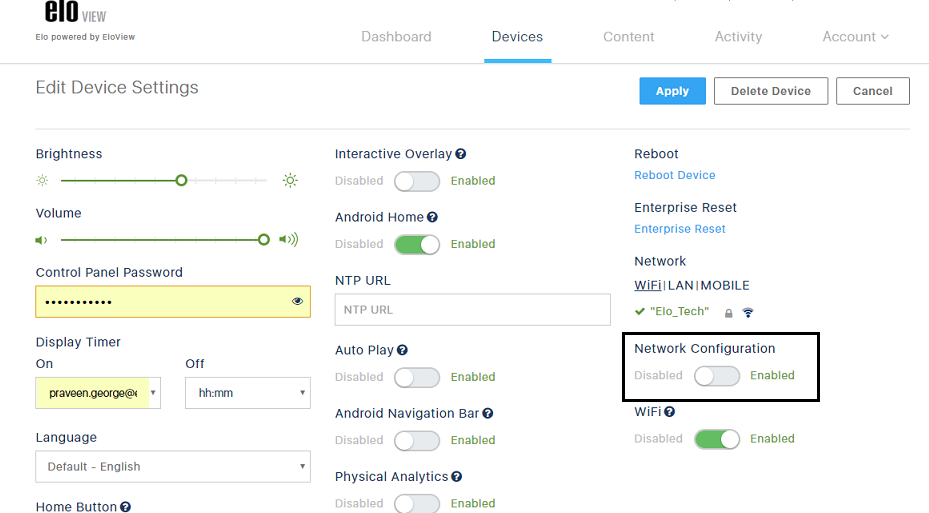 By default the feature is disabled. On enabling the feature it will provide a template to create a configuration file.
Refer below screenshot, it highlights option visible on enabling this feature.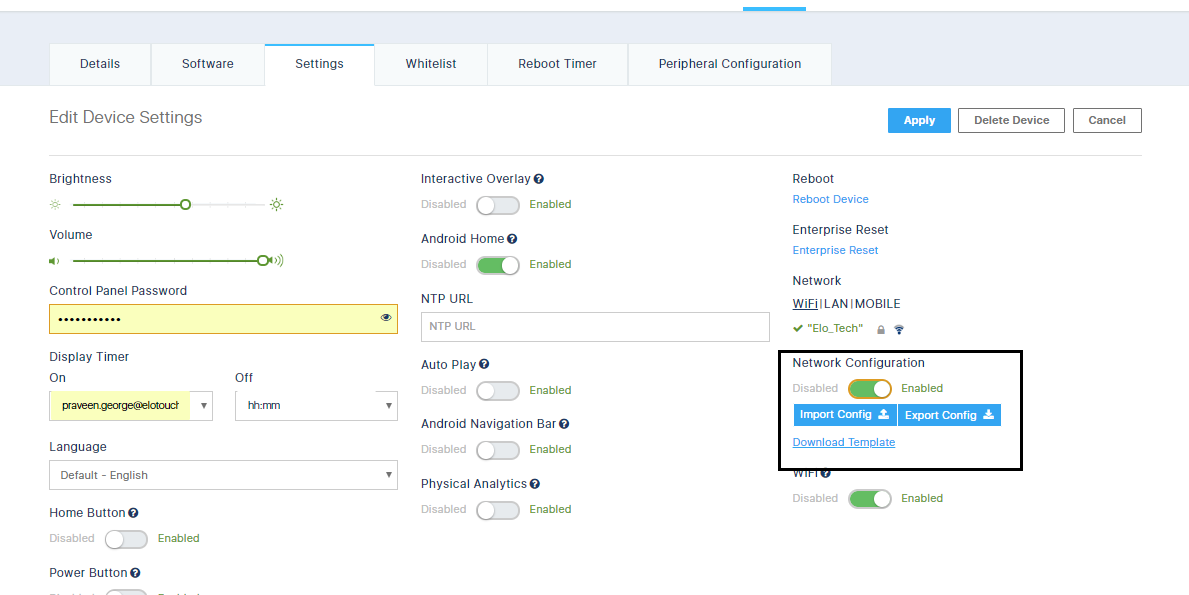 The configuration file provides an option to set priorities for Wi-Fi network selection, so when the device is not connected over ETHERNET, it will follow the priority as defined in configuration to connect the device.
As this feature supports 5 Wi-Fi configuration, it helps the device to fall back on next priority Wi-Fi configuration when the highest priority Wi-Fi configuration is absent or not in range. Priority value support from 1 to 5, where higher the value stands for higher the priority.
As part of network configuration, it provides provision to set STATIC IP on the device from a remote location. STATIC IP can be configured for ETHERNET or Wi-Fi. More detail can be found from template configuration file.
The network interface priority is intact in this feature, hence if the device is connected over ETHERNET then network connectivity will route through Ethernet interface. So the priority of network interface will follow like below.
ETHERNET
Wi-Fi
Mobile carrier
This configuration also allows to set proxy network configuration for setting proxy host address, port and list of excluded URL list which is not going through the proxy server. ELO specific URL are by default excluded from the proxy server, so device stay it connection alive with eloview servers.