Screenshots
EloView can take screenshots of your devices to show you what is currently playing.
To refresh the screenshot, click on the refresh icon next to 'Currently Playing'.
There may be a few second delay before the new screenshot shows.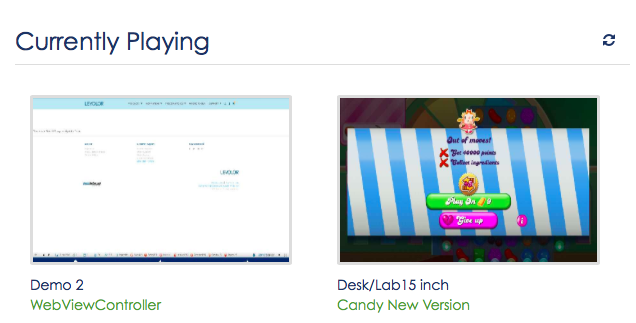 Device Screenshot: App, Package Name and Version Number
When the screenshot view is enabled, the package name and version of the content currently playing will be displayed in device details.
Go to "Device" > "Details" > scroll to bottom "Package Name:" for status.