Elo Conference Camera

Video Conferencing Made Easy
Designed for conference rooms and huddle rooms, the Conference Camera delivers full HD video with wide viewing angles and adjustable positioning to cover any seating configuration. From the camera to the echo-cancelling mic, simply attach it to your interactive display, add your software and you're ready to start your meeting.
Easy Installation
With Elo Edge Connect compatibility, it's easy to attach your Conference Camera securely to any side of your display. Simply attach, orient the camera and start your meeting.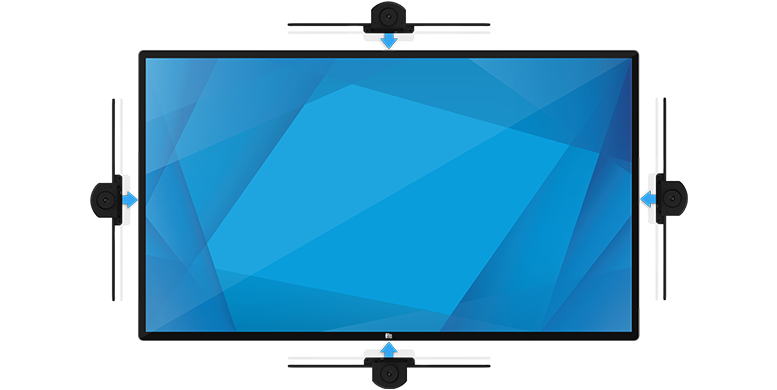 * Mounting the camera to the bottom port will limit compatibility to Windows and resolution to 720p
Flexible Positioning
With the adjustable slider and 30° tilt that supports both vertical and horizontal adjustment, we have your conference room covered. All you have to do is choose whether to mount it on the top or on the side.

Wide Viewing Angle
Get up and move around during your meeting with our 96° wide angle field of view.

Integrated Microphone
With automatic echo cancellation (AEC), the Conference Camera's integrated microphone is designed to optimize huddle and conference room acoustics so your audience can hear you as clearly as if they were right there with you.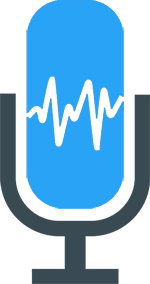 Conference Room Ready
The Conference Camera is a UVC 1.1-compatible device supporting all major web conferencing applications, including Microsoft Teams, Zoom, Cisco Webex, GoToMeeting and BlueJeans.
Additionally, the device is compatible with video conferencing applications on select Windows, Android, Linux and Mac computers.
Specifications
Technical

---

5553L Interactive Display
6555L Interactive Display

Supported Video Resolutions

FHD (1920 x 1080)
HD (1280 x 720)
VGA (640 x 480 and 640 x 360)


Vertical: 65° ± 5%
Horizontal: 80° ± 5%
Diagonal: 96° ± 5%


Analog Mic with Acoustic Echo Cancellation (AEC)

Automatic gain control
Automatic exposure control
Automatic white balance control
Automatic black level calibration

Micro USB (USB 2.0) with 2.5mm jack (for AEC)

Supported Operating Systems

Windows7/10
MAC-OS X 10.4.8 or later
Android OS 4.0 or later
Linux with UVC (above linux-2.6.26)

18.55" x 3.22" x 4.05" / 471.1 mm x 81.72 mm x 102.81mm

21.46" x 6.89" x 4.25" / 545 mm x 175 mm x 108 mm

Elo Conference Camera
2x M3 mounting screws
2.5mm barrel jack cable
Quick Install Guide
---
Get Started with Elo Today.