Make Grocery Shopping Easy
with Interactive Solutions
With a switch in shopping behavior, the need for flexible grocery shopping options is greater than ever, forcing food retailers to adapt quickly. With Elo's modular technology you can set yourself apart from your competitors, build engaging customer relations and deliver a safe and unique shopping experience. Elo offers a broad range of touchscreen solutions designed for ease of configurability enabling you to create tailored solutions to connect every touch point in-store.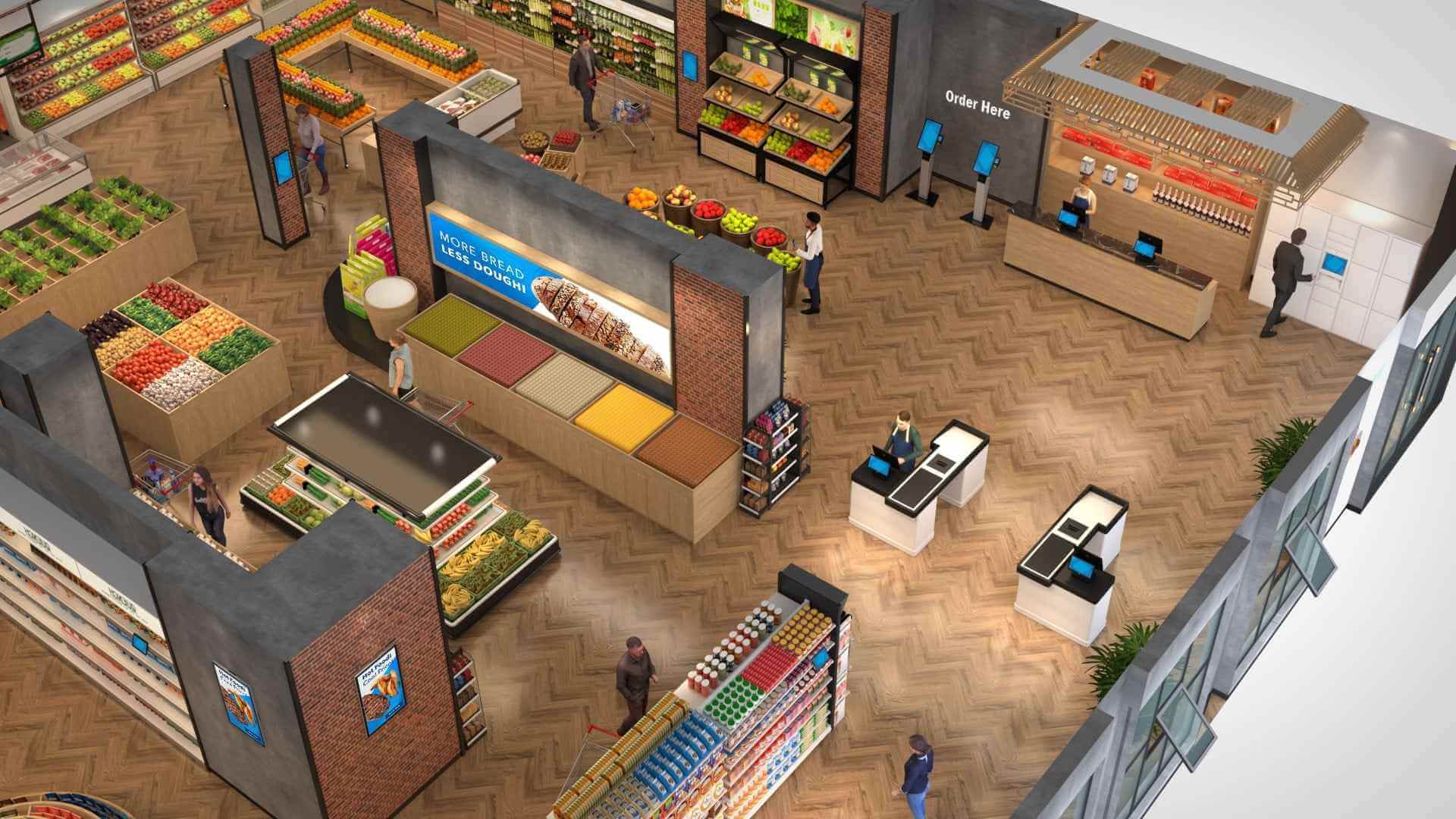 Interactive POS Displays
Choosing a POS system impacts technology decisions throughout the store. It is critical for grocers to consider the broad use of technologies at every touchpoint to ensure ease of use for employees and a consistent experience for customers. From the deli counter and bakery to self-service kiosks, order pick and traditional checkout lanes, Elo offers one of the broadest portfolios of point of sale solutions designed to meet the needs of today with the modularity to adapt as demands change in the future.
Open Frames for Smart
Pick-up Cabinets
Whether you call it click and collect or BOPIS (buy online pick up in store), smart lockers offer a quick, convenient and frictionless alternative grocery shopping experience. Start building customer loyalty by integrating these next generation self-service solutions. Elo's modern, streamlined open frame touchscreens are offered in a variety of third party lockers and provide unsurpassed quality from 10 to 55".
Price Checkers
Touchscreen price checkers help increase customer engagement, enable quick access to pricing and information and help reduce labor costs. Let your customers explore recipes, gain product recommendations and manage loyalty accounts. With the AiO I-Series interactive display you can transform your price checker into a pivotal sales tool for attracting and engaging consumers. And with the Elo Edge Connect™ technology you can quickly adapt your solution with easy to mount peripherals.
Product Information Displays
Strategically placed, shelf-mounted displays offer endless possibilities for enhancing the shopping experience and improving conversion. Use them to communicate in-store promotions and advertisement, enable customers to access digital coupons and create upsell opportunities with product recommendations. With slim and compact designs, flexible mounting capabilities and the durability needed for continuous public use, Elo's interactive solutions deliver the perfect fit.
Self-Checkouts
Easy to use self-checkouts put the customer in control to help boost sales, reduce operational costs and free up your staff to deliver enhanced customer service. Elo's portfolio of touchscreen solutions offer the versatility to create a fully configured self-checkout system or ability to integrate into a third party design.
70%
of consumers have used self-checkout since the pandemic.
65%
of consumers plan to continue coronavirus driven shopping habits.
97%
of consumers back out of a purchase because it is inconvenient.
Handheld Mobile Computers
Mobile computers offer a strategic advantage to operational efficiency and customer satisfaction by enabling employees to line-bust, manage inventory and order pickup while also putting the customer in control for scan and go shopping. With the Elo M50 enterprise-grade Android mobile computer, you get one devices that does it all.
Get in Touch Today
As solution experts in everything interactive, we are here to help you.