As businesses transform to take advantage of Industry 4.0, a new set of connected, interactive devices are needed to enable multi-functional, intuitive interfaces. With this digital transformation and the ability to access data in real time, technology driven innovations are continuously evolving to accelerate the growth of fully automated processes from commercial kitchens to car factories. Elo's touchscreen and compute product portfolio, and particularly its approach to Android are a key enabler for Industry 4.0. We have created an eco-system of devices purpose-built to work together, streamlining the communications of controls deployed across enterprises.

Engage an Expert
Connecting People, Things & Machines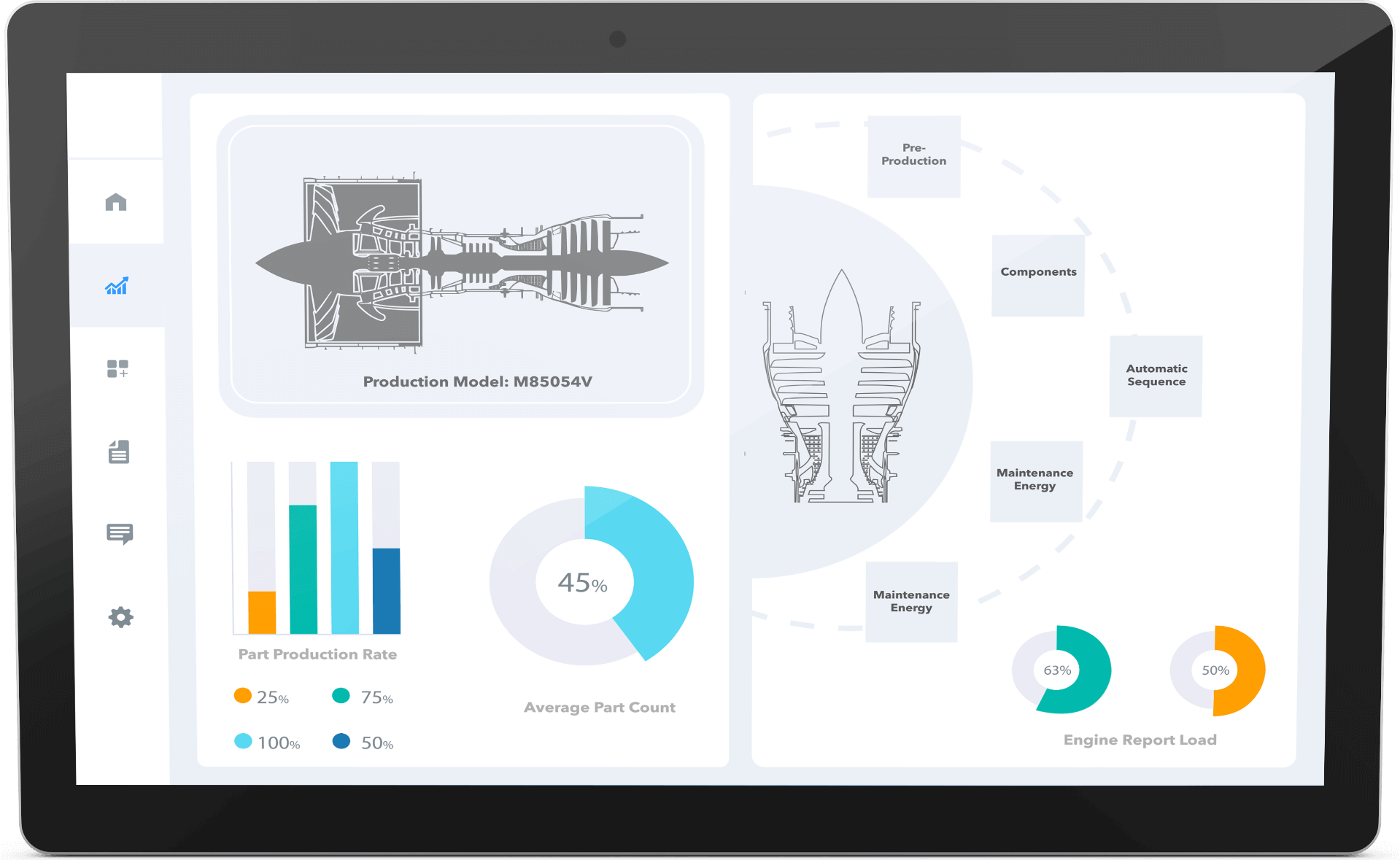 Production Line Automation
Leverage the industrial internet of things (IIoT) and digitalization to provide a richer operator interface to shorten task time and become more agile to feedback, changes and faults.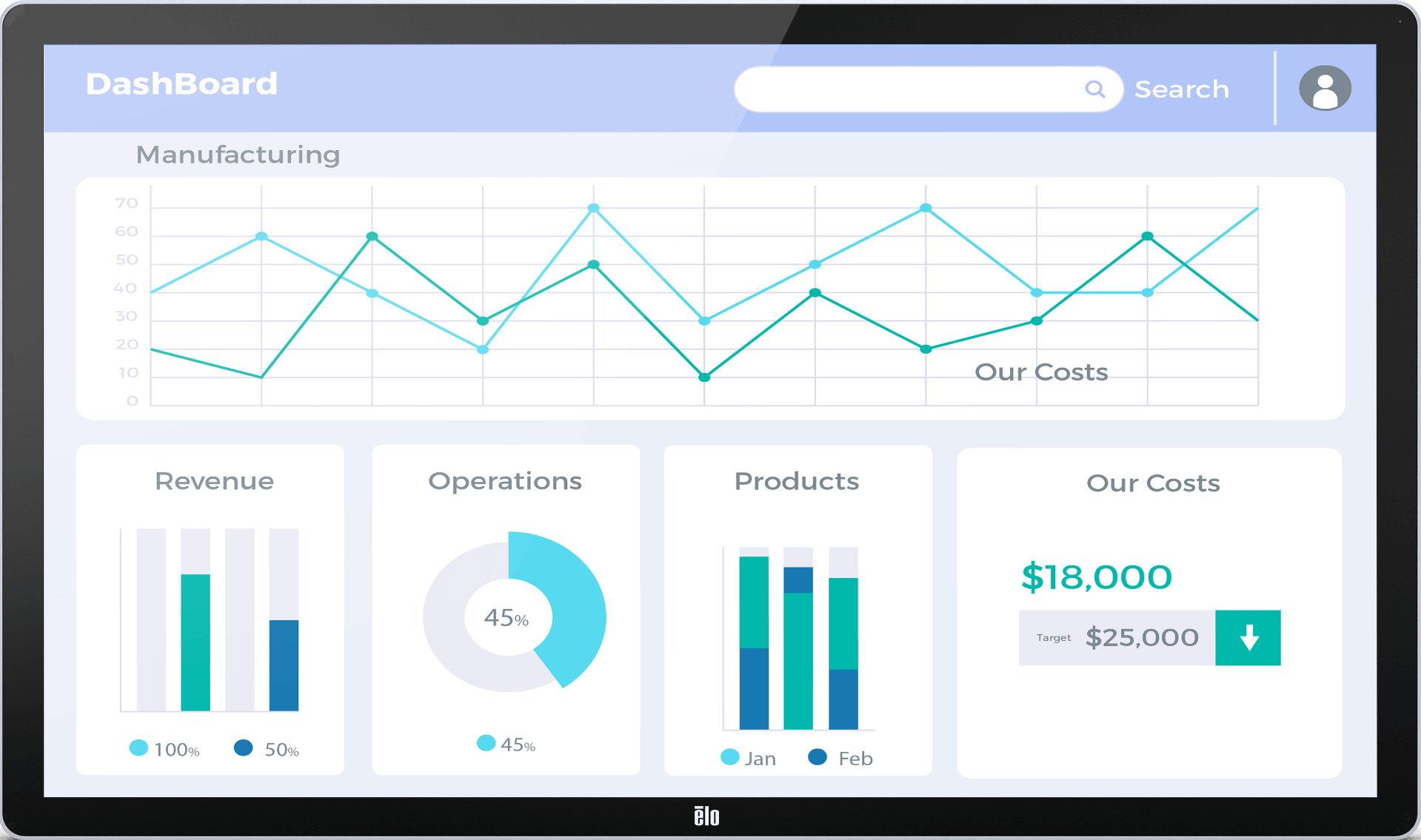 Dashboarding
Make it easier to access key metrics for all operators, engineers and management right at your Fingertips.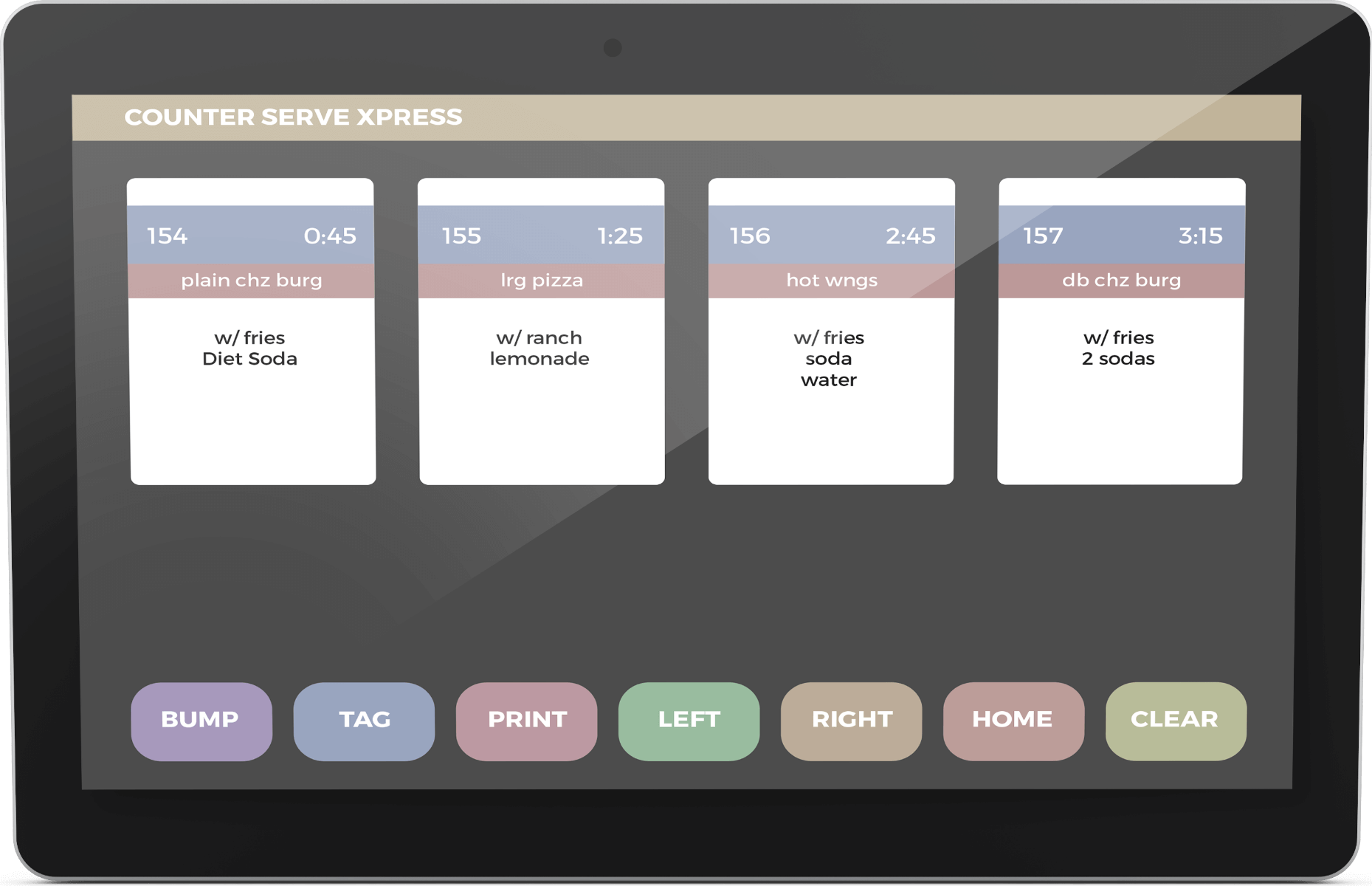 Kitchen Management Systems
Reduce waste, improve food safety, simplify training and automate food preparation to support a better customer experience.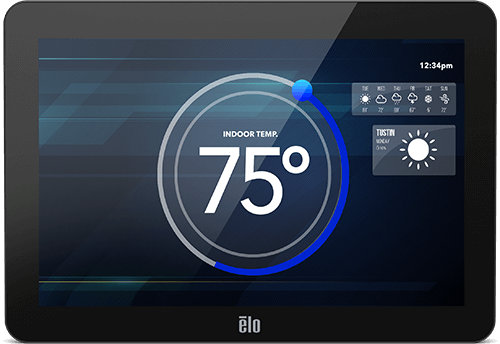 Building Automation
Reduce energy consumption and operating costs, while improving occupant comfort and the life cycle of utilities.
Warehousing/ Inventory Management
Gain efficiencies, reduce costs and scale operations by automating data entry of picking, storing and shipping of goods.
Workstation Display
Improve quality of work and minimize errors with integrated training manuals and access to production and quality data in real-time.
8 Reasons to Adopt Industry 4.0
Industries are under constant pressure to - improve equipment maintenance, simplify processes, improve efficiencies and cut downtime. Industry 4.0 unlocks data barriers and positions manufacturers as forward-thinking technology leaders who value a data-driven culture where employees feel empowered to make intelligent decisions.
Higher Productivity
Agile Processes
Rapid Innovation
Reduced Costs
Increased Production Output
Better workplace
Improved Communication
Customer Satisfaction
Our Offerings
Android
Android is enabling low-cost connected terminals and around the factory floor that create an intuitive interface and are easy to manage. Elo's Android offerings meet the security, flexibility, predictability and manageability requirements that enterprise customers have.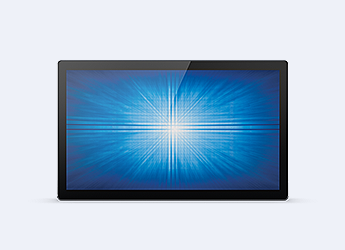 Open Frame Displays
Available in sizes ranging from 10" to 43", Elo's highly reliable open frame displays are purpose-built for integration into equipment, making them the best choice by the worlds' leading suppliers of industrial equipment for human-machine-interface devices.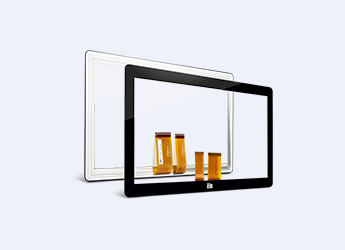 Components
With a full line of touchscreens and sensors designed for challenging commercial applications and integrated touch display modules that combine industry-leading touch screens with LCD panels, Elo has the components you need to help streamline your supply chain and simplify assembly.
Enterprise Android solutions like Elo's I-Series are quickly becoming suitable in industrial environments. By deploying production line displays for operators and supervisors, we are managing quick control quick response in the shopfloor and reducing line down time.
Douglas Kawano
Industry 4.0 Project Manager, Automotive Manufacturer RENAULT
Common Architecture Enables Flexibility
Make Industry 4.0 a reality in your operation with cutting-edge technology and applications built to solve your biggest industry challenges. Elo's Android architecture is a smart choice for ensuring your eco-system of purpose-built devices is working together, streamlining the communication of controls deployed across your enterprise.
Transforming How Businesses
Manage Digital Experiences

Operational Visibility
EloView® provides custom account control and the visibility you need to manage your network of devices in real-time.
Zero Touch Deployment
With EloView, you can schedule and accelerate provisioning by automating your deployments at scale.

Simplified Device & OS Management
Manage your devices OS content and settings remotely, allowing you to reduce operating costs while increasing up-time and security.

Security
Safeguard your connected operations, protect unauthorized access and keep devices updated on your own schedule.
Out of the Box Peripheral Support with Elo Edge Connect™
Seamlessly attach up to four peripherals to the edge of the touchscreen creating a tailored solution to meet your needs.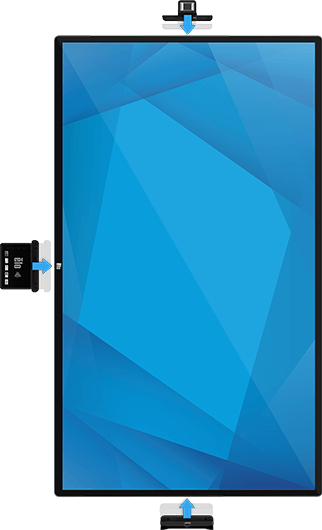 Get in touch today.

Fill out the form below and we will contact you to create a personalized solution tailored to your business need.