Elo brings the full house

of touchscreen products.
Start upping the ante at your sports betting shop with Elo's immersive solutions at every turn.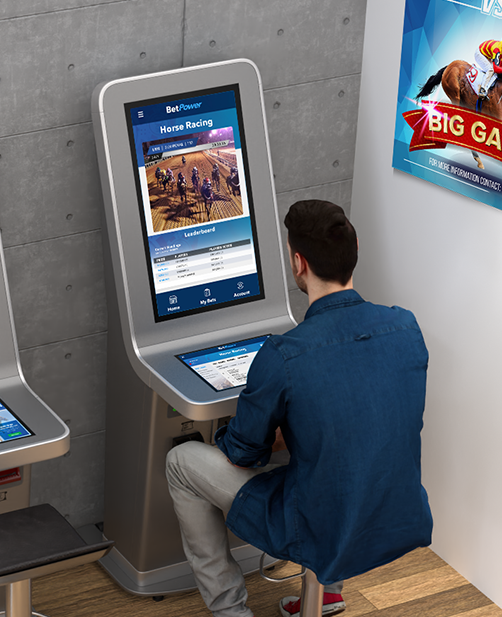 A solution for every need.
Whether you are building your solution from the ground up or want an amazing out-of-the-box experience, Elo has the right solution for you. Open frames integrated into gaming cabinets, touchscreen tablets for a more personalized betting experience or large format interactive displays when customers want to explore all their sports options, Elo can help you design, create and implement your solutions.
Combine style, performance and flexibility.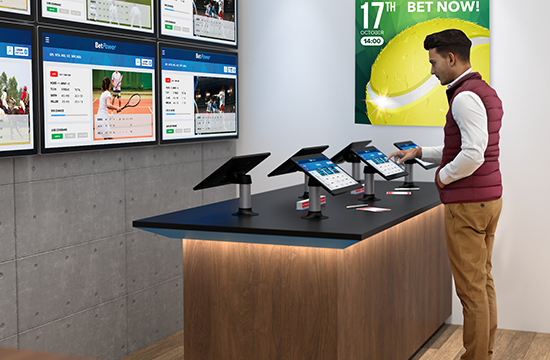 Improve the sports betting

experience for your customers.
Elo's interactive hardware was built with versatility in mind. Captivate customers from the second they step into your shop. Whether they are browsing, betting, playing, paying or winning – anything is possible on a single Android platform with Elo's unified architecture. Get the flexibility, scalability and security with Elo to stay ahead of the game.
Order your touchscreen today
Support your
customers where
they are in your shop
with mobile devices.
From line busting
and rewards
redemption to
taking bets, cashing
out and more.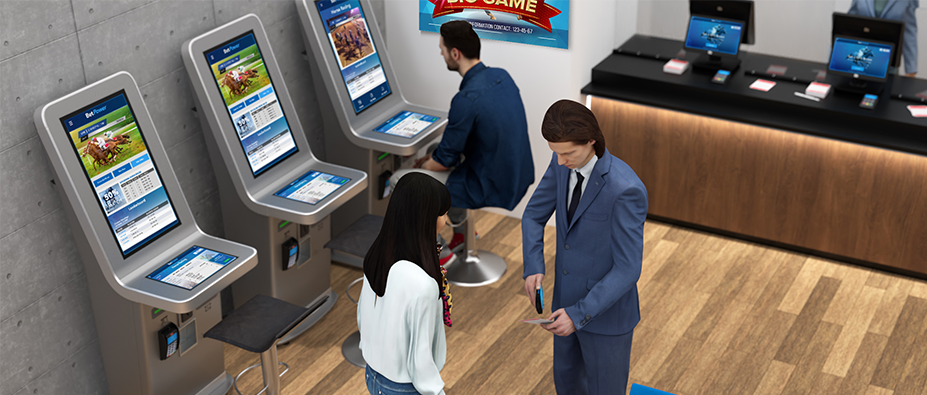 Reliability for

commercial environments.
For over 50 years Elo has been engineering touchscreens that are designed and rigorously tested to deliver superior quality and reliability for continuous public use. With customers across the globe, Elo offers professional-grade service and support in more than 80 countries. Whether you're a sports betting shop, gaming cabinet manufacturer or software developer, Elo's products are designed to be modular to allow you to configure a multitude of solutions for every gaming touchpoint.
Get in touch

Self-service is

in the cards.
Enhance the customer experience
with immersive sports betting
terminals and signage that enable
them to place bets in the moment.
Entice customer even more with
promotions to increase stakes and
revenue while gaining valuable
customer insight.
Help customers

cash out with ease.
Simplify and speed up the process of cashing out with POS solutions that outperform and outlast the competition. With the ability to add or remove accessories with Elo Edge ConnectTM technology, you can add payment readers, barcode scanners, camera and more. Even add a customer-facing display to highlight promotions, show transactional information or offer customized loyalty discounts that keep customers coming back.
Explore POS Terminals
Sweeten
the pot at
your sports
betting shop

with Elo.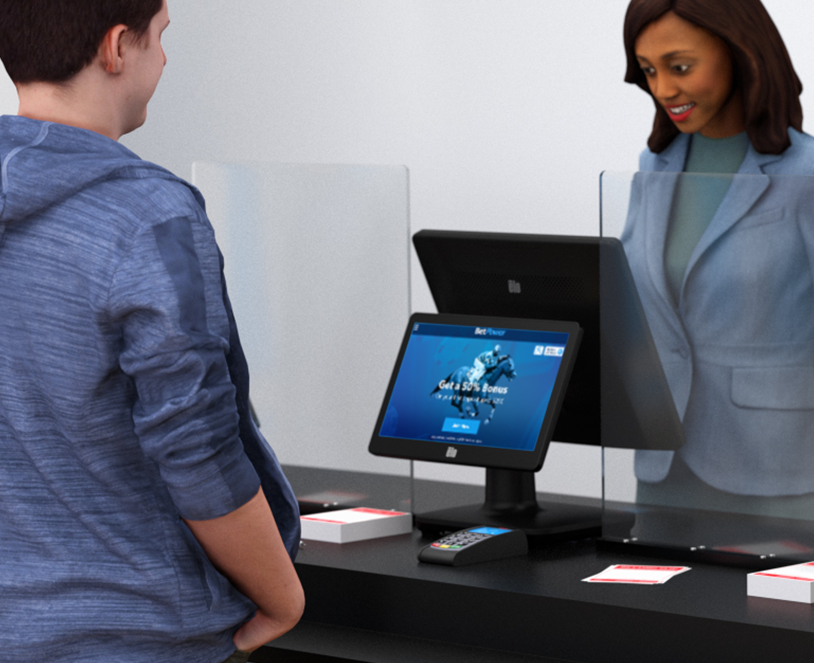 From the café to the
cashier, Elo's enterprise
grade solutions will level
up your operations, reduce
wait times and give the
customer the premium
gaming experience close
to home.
Touch technology in

all sizes and form factors.
Whether you need mobile or fixed, Android or Windows, 5" or 65", Elo delivers best in class technology sports betting operators need to thrive. And with a unified architecture, you can give your customers the omni channel experience they expect and deserve.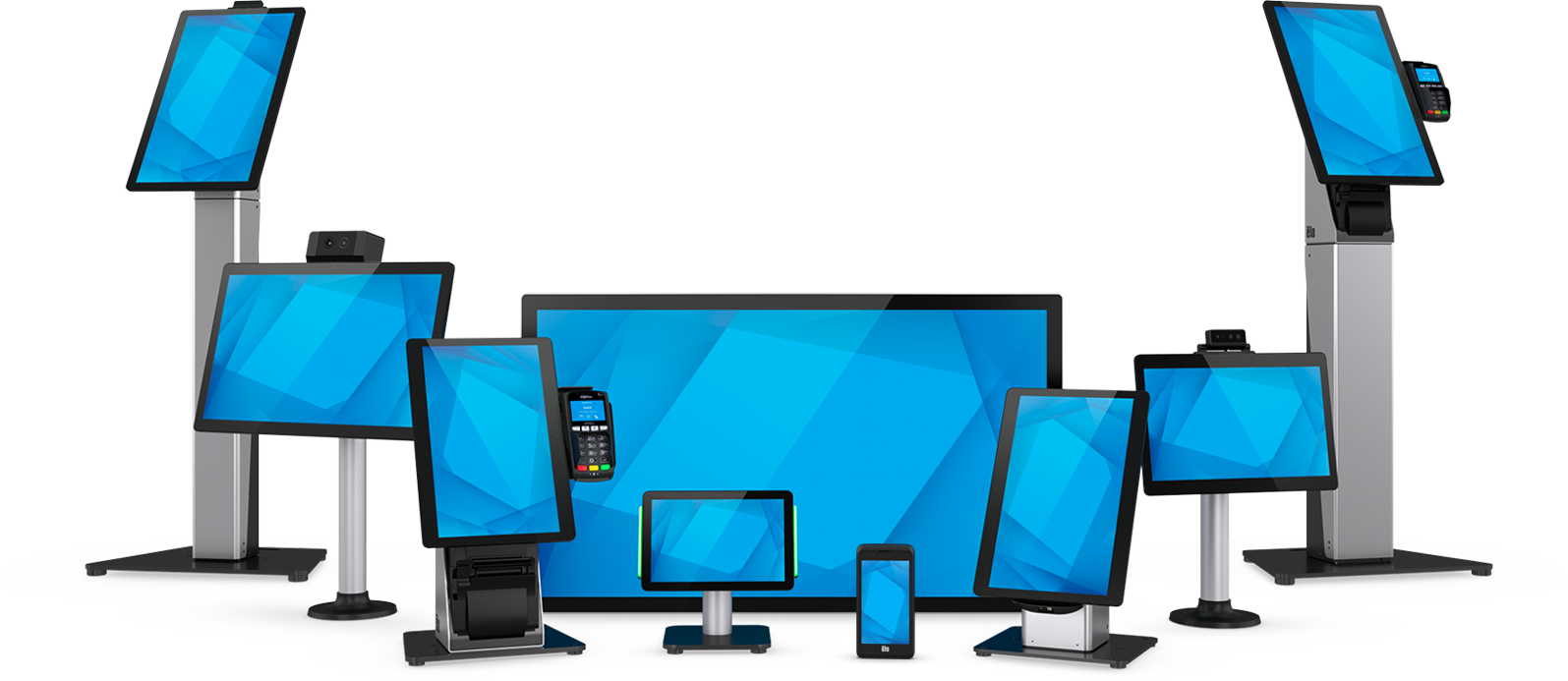 Get in touch today.

Fill out the form below and we will contact you to create a personalized solution tailored to your business need.