Reimagine the
consumer experience.
Touchscreen
Signage
Captivate your audience with powerfully innovative touchscreen products designed to engage.
Innovation in Every Touch.
From in-store displays to interactive
kiosks, Elo Touchscreens create

High-Impact Experiences.
Designed to Captivate.
Attract your customers from every angle with contemporary cutting edge features.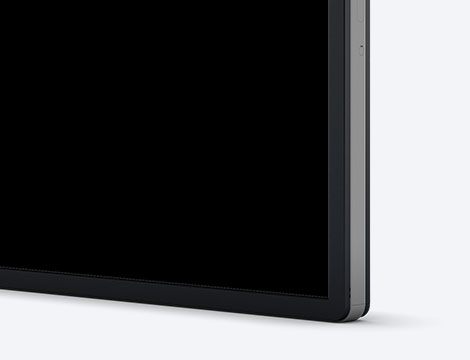 A Touch of Style.
Sleek, beautiful, lightweight. Elo systems are designed to work just as good as they look.
Durable Touch After Touch.
Elo systems are built to last and withstand repetitive impact in demanding retail environments.
Powerful Computing Power.
Whether integrated computers on the I-series or add-on computer module options for the large displays, Elo touchscreen signage offers powerful Windows or Android-based solutions.
Accessorizing Couldn't be Simpler.
Expand your functionality with snap‑in accessories including card readers, near field communication, scanners and more.
Powerfully Responsive Technology.
From Infrared to Projective Capacitive, Elo can provide smartphone-like experiences recognizing up to ten touches simultaneously.
Create an Endless Aisle.
Deploy your current responsive website in-store to increase sales for a true omni-channel experience.
Simple Installation
Mounting brackets for landscape or portrait.
Multiple Ports
Analog VGA and HDCP-Capable HDMI 1.3 Video.
Easy Setup
Plug in. Turn on. Start playing.
Customer Support
We're here to support you long term as you become a part of the Elo Family.
Control with EloView®.
The complete cloud-based solution to manage, deploy and control content on all Elo Android touchscreens.
Learn More
Content Delivery
Control your devices on the fly. With the content library, changing what's playing is as simple as drag-and-drop. Upload your content, securely push it to a device, and sit back because it's that easy.
Device Management
Complete control over your devices. With EloView, you can view what's playing, adjust the volume, check for software updates, and reboot the device, all without leaving the comfort of your desk.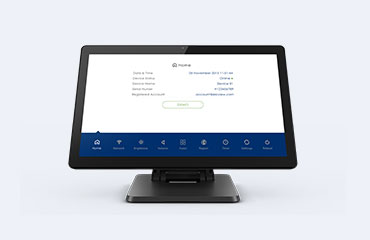 Auto Provisioning
Upon first power up, the device downloads, installs and runs the scheduled app set from EloView. MDM agent can also be setup and configured using the platform.