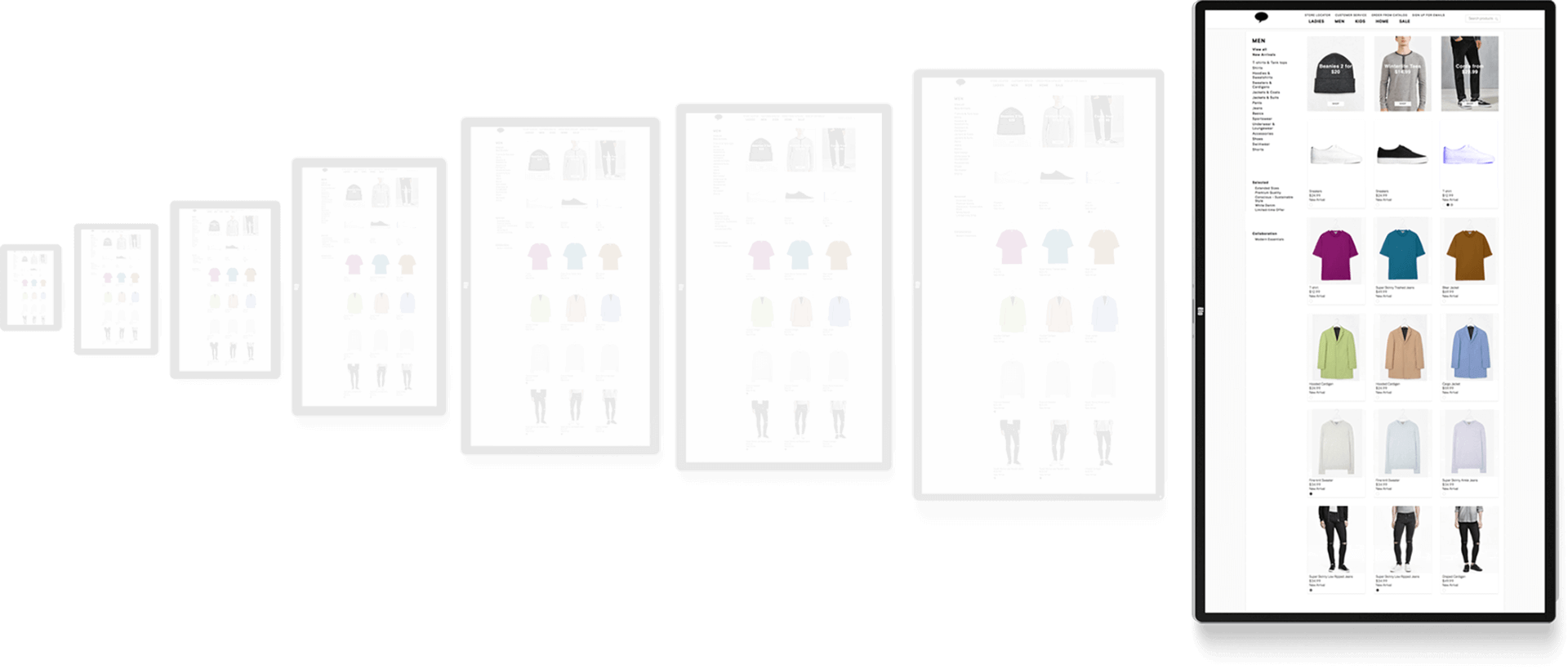 Designed to Captivate.
Powerfully innovative touchscreen signage in sizes from 7" to 65"
Inspire, Inform & Connect.
Our commercial-grade interactive displays are designed to captivate your audience. From interactive in-store
displays to Kiosks, Elo touchscreens create high-impact experiences.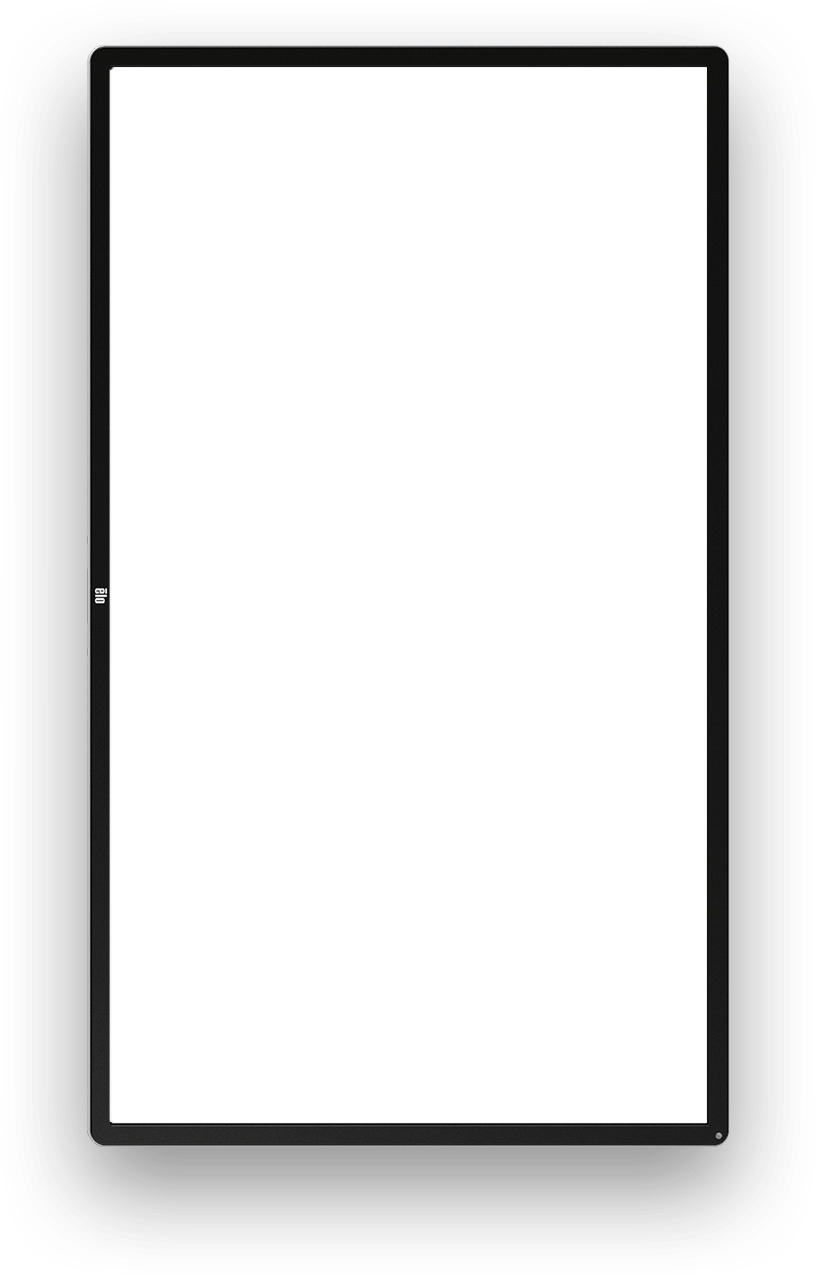 Redefine Retail's Purpose & Potential
Brands are no longer competing to be the first to adopt the latest technology, they are competing to use the
newest technology to create the best experience for their customers. Extend your brand experience while
enabling in-store e-commerce. Omnishoppers expect consistent experiences across the web, mobile and in
store. Give them the best of online convenience in-store with a variety of endless aisle touchscreen solutions.
Get Started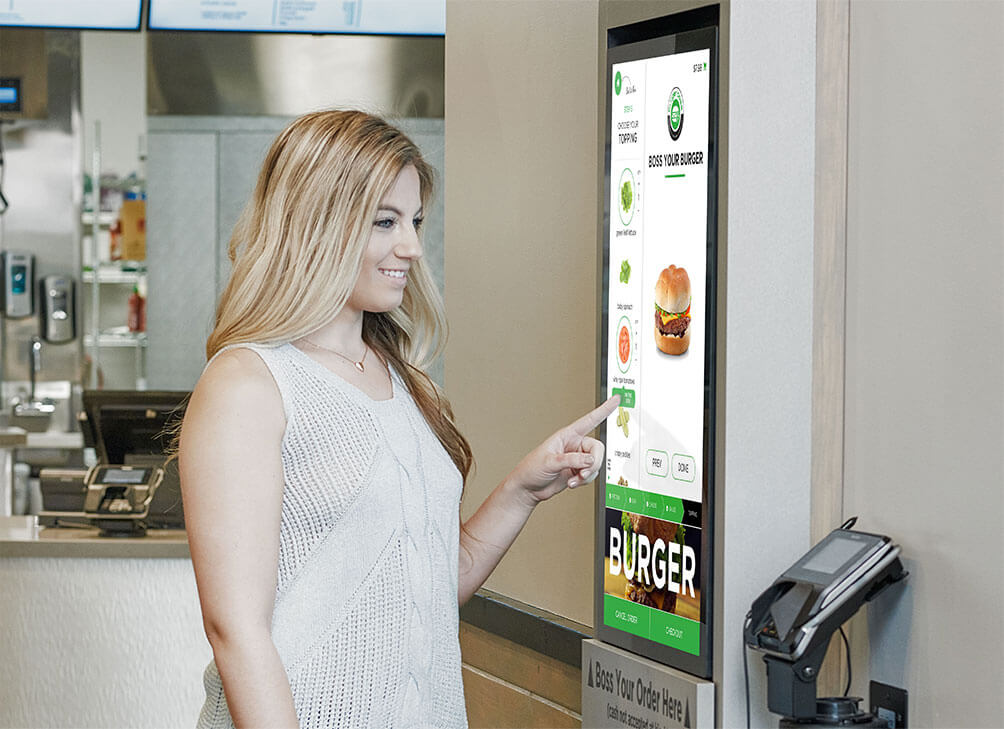 Restaurant Self-Ordering and Interactive Menu Boards
Simplify your guests ordering experience, increase sales and enhance operations with our self-ordering touchscreen solutions. Give your customers and free up your staff to focus on improved throughout and exceptional service.
Learn More

Drive Engagement & Collaboration
Our large format interactive solutions make it easy to enhance understanding, foster collaboration, and drive productivity. Start simplifying your meetings and enrich presentations with engaging content that will be sure to leave a lasting impression.
Learn More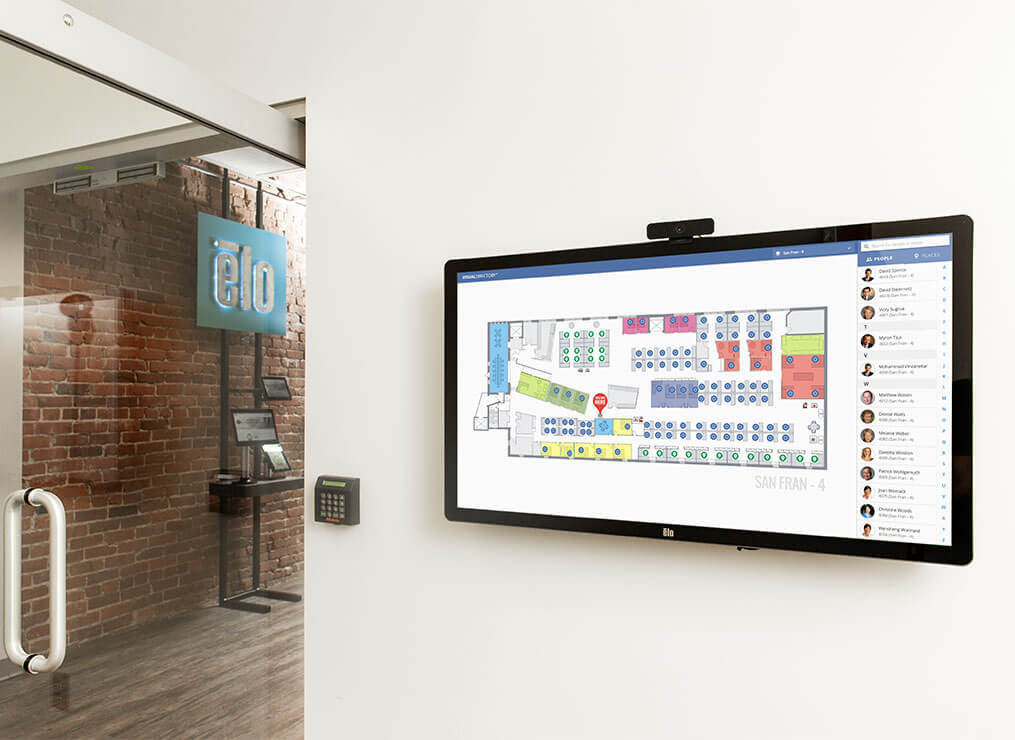 Visitor Management for the Modern Workplace
Managing visitors is a complex business. Save staff time, improve security, and ensure a smooth experience for your guests with our visitor management solutions. From lobby check-in, to interactive wayfinding and meeting room signage, your guests are sure to feel welcome.
Manage Your Meeting
Increase efficiencies and eliminate confusion by showing room schedules outside each conference and huddle room door with our interactive digital displays.
Explore Elo's I-Series
Control with EloView®

EloView technology allows you to seamlessly control digital content across multiple locations around the world
from one central command center. It's the perfect solution for retail environments, hotels, restaurants, stadiums,
museums or virtually anywhere.
Elo Edge Connect™ Lets You do More!
Built with versatility in mind, the Elo Edge Connect system offers a wide assortment of peripheral options. Whether for endless aisle, self-service or collaboration applications, seamlessly attach any combination of up to four peripherals, to the edge of the touchscreen creating a bespoke solution. And, you can add or move them as your needs change!