Create a first-class

customer experience.
Streamline processes to get passengers off the ground with Elo's award-winning solutions. From check in and flight information to on demand customer service, Elo makes it easy to increase customer satisfaction and keep travelers informed.
Contact us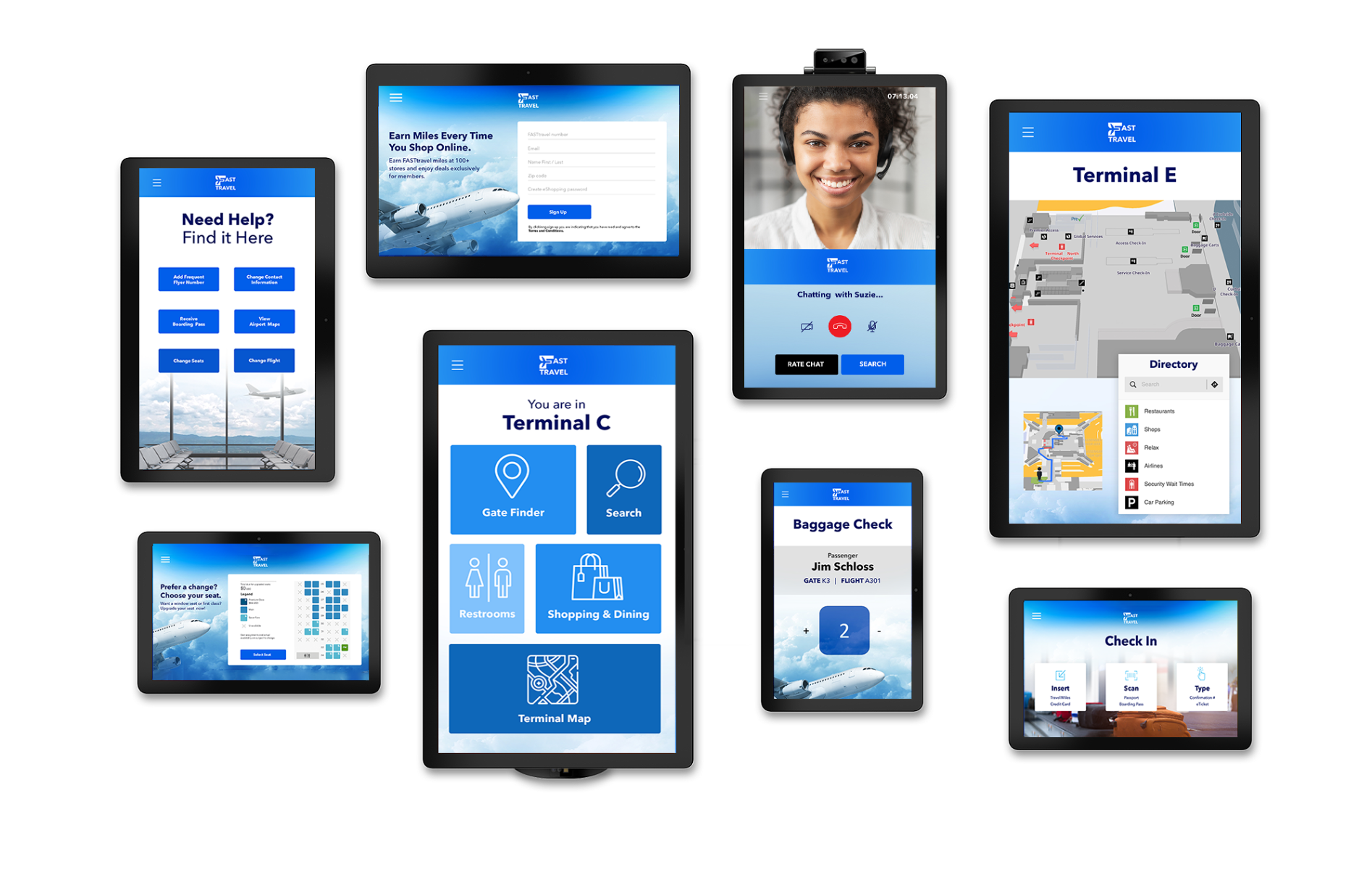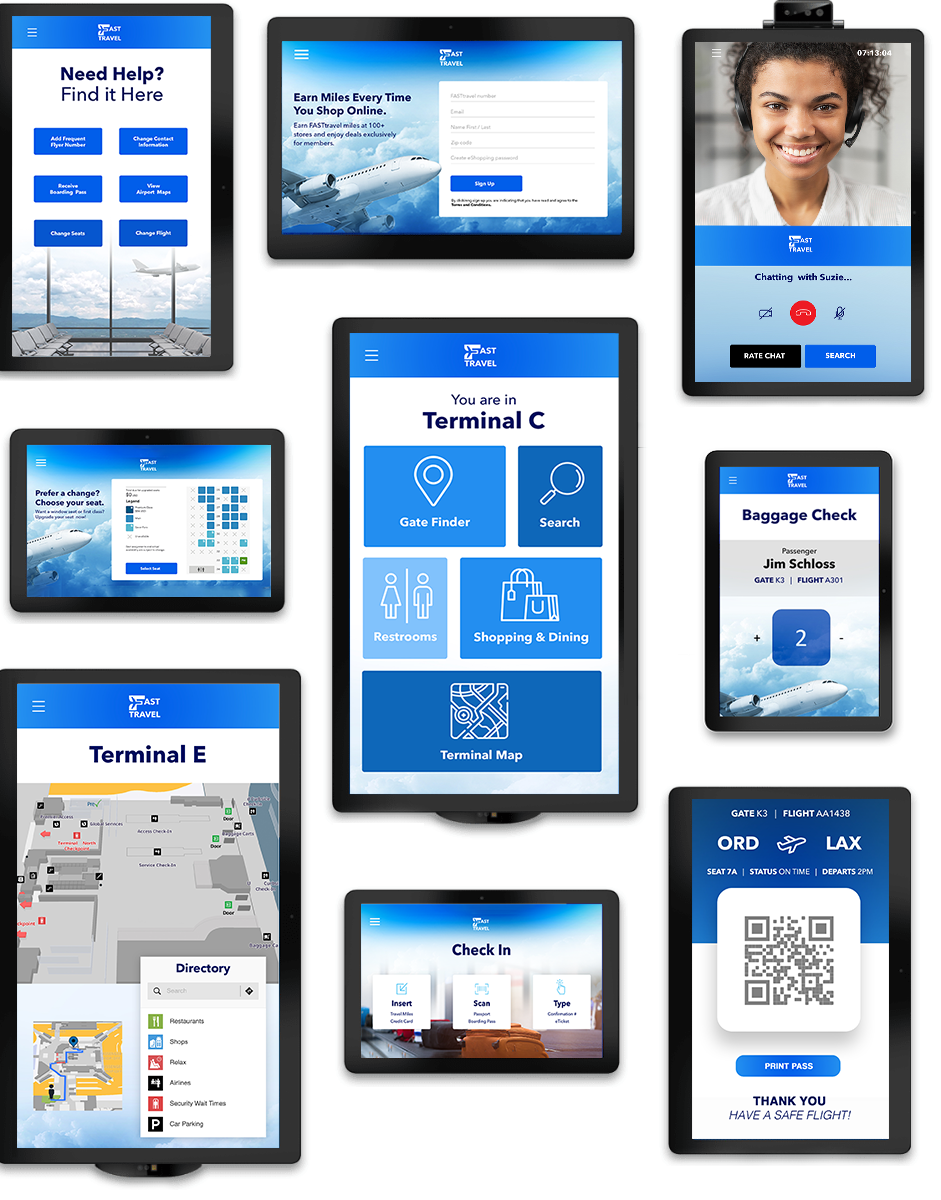 Empower passengers and boost efficiency
with interactive self-service experiences.
Improve Operations
Reduce queue
and waiting times.
Keep employees available to handle urgent customer service issues.
Focus on Customers

Keep passengers connected with on demand services, flight information and more.

Create unique customer service experiences tailored to each traveler
Increase Profit

Allow passengers to check baggage, upgrade seats or purchase priority boarding access

Enable passengers to order in-flight refreshments and WiFi prior to boarding.
Elo helps businesses create


self-service solutions for everyday use.
Whether you are looking for compute, a touchscreen to integrate into a kiosk or a fully built self-service solution, Elo can support it all. We work with partners across the industry. From kiosk manufacturers and ISVs to payment integrators and VARs, let us help you create your self-service kiosk solution.
Contact us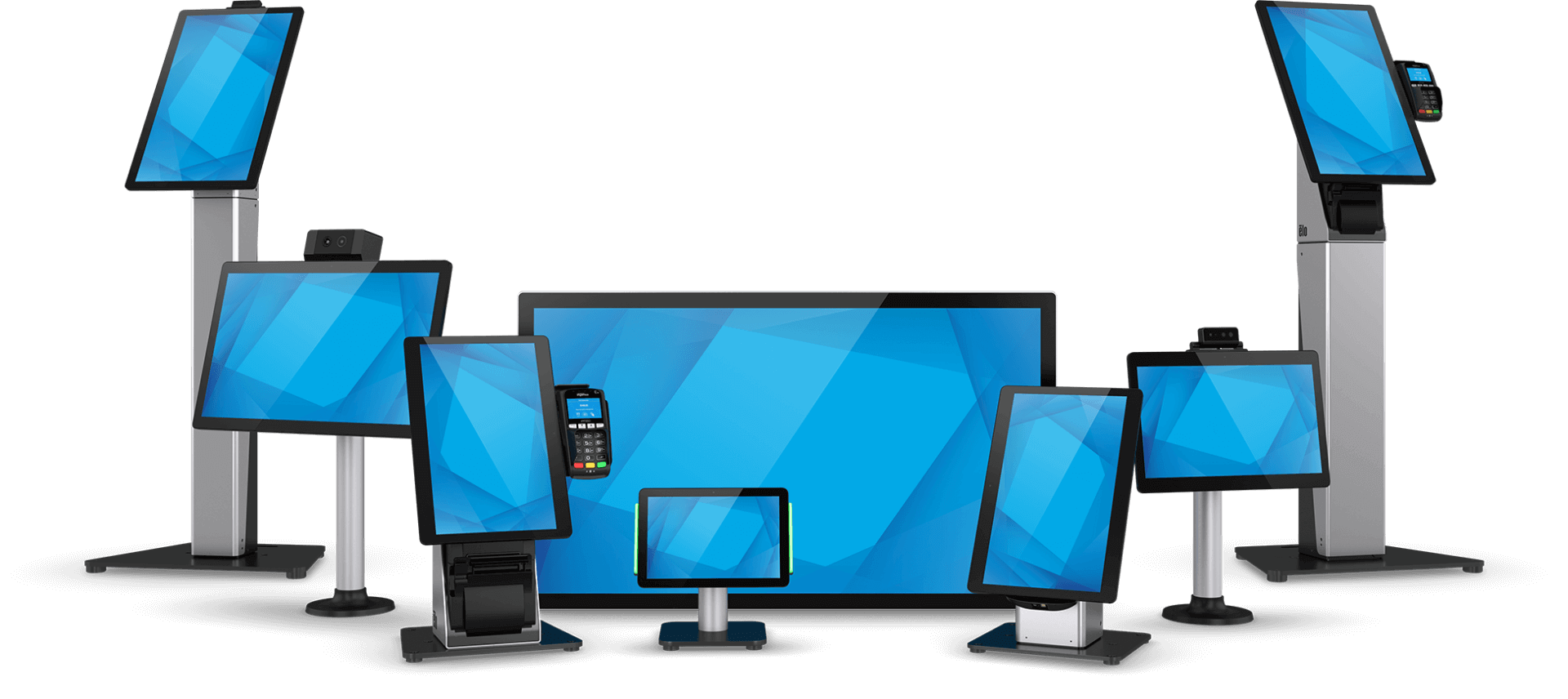 Your self-service
hardware partner.
Your success is our success. We work side-by-side
to help ensure selection, deployment and updates
are executed properly so you can focus on your business.
Get in touch today.

Fill out the form below and we will contact you to create a personalized solution tailored to your business need.