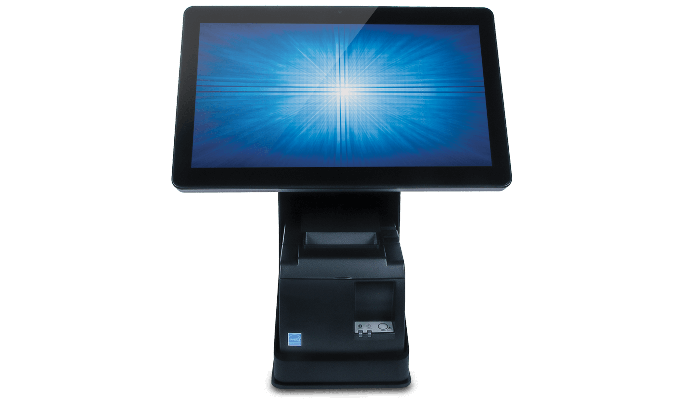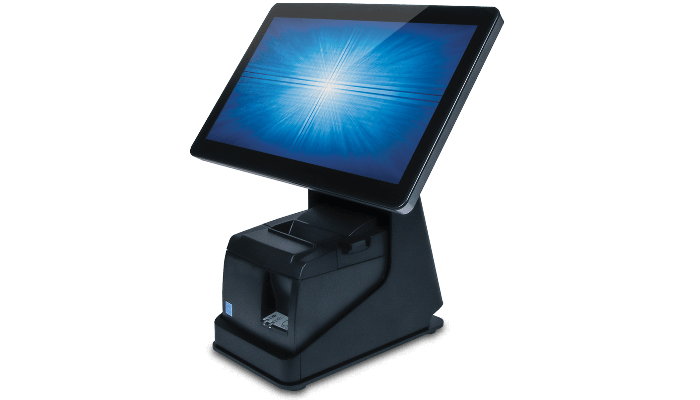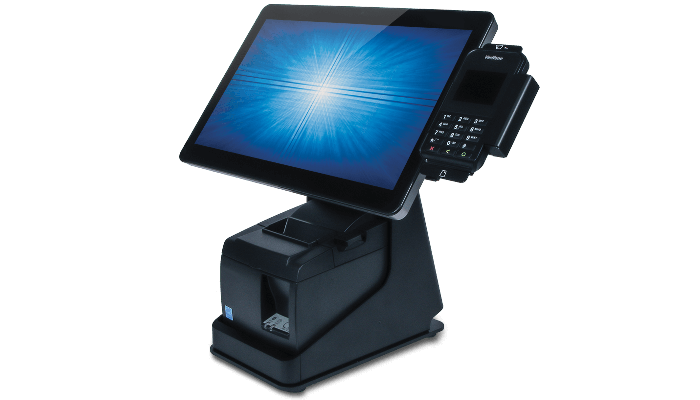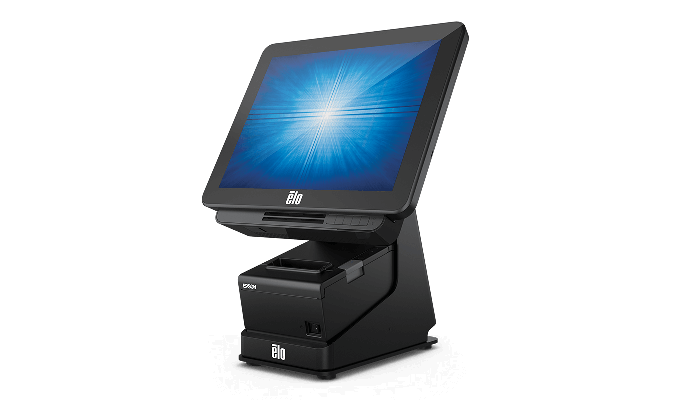 Wallaby™ POS Stand (Gen 1)
This version has been discontinued. Please see the replacement model - Wallaby™ POS Stand.
Wallaby™ POS Stand with Flip Capability
The Wallaby POS Stand offers a flexible platform that can flip between retail point of sale and hospitality self-order kiosk. Equipped to house a standard 3" printer, an expansion module and connectivity for a variety of peripherals, the Wallaby POS Stand helps deliver a seamless and engaging checkout experience.
Purpose Built
Built purposefully with the ease of installation in mind, the Wallaby POS Stands offer the ability to use existing hardware including a full-size standard printer and EMV Payment Device. You can also add an expansion module for additional connectivity to peripherals - all with the durability and processing speed needed in a compact form factor.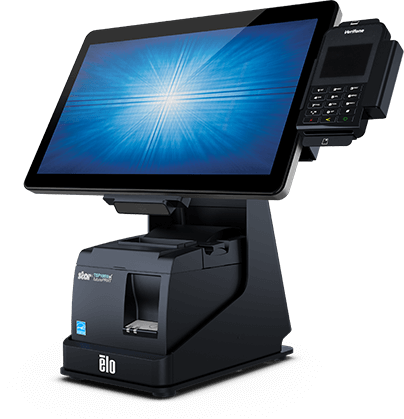 Printer
The stand offers built-in housing to install a printer in a clean, cable-free installation. Compatible with select Epson and Star printers.

Expansion Module
Elo's expansion module seamlessly integrates underneath the printer or can be mounted under the counter to increase connectivity and provide clean cable management.

EMV Cradle
With the EMV Cradle, you can securely mount popular Verifone and Ingenico devices directly to the screen.
Elo Adapts With You
Interactive customer facing displays are a critical component to the POS terminal. Whether you use flip-to-sign or two displays on a fixed POS terminal, both allow you to display itemized order information, tipping, digital signature and loyalty programs to your customers.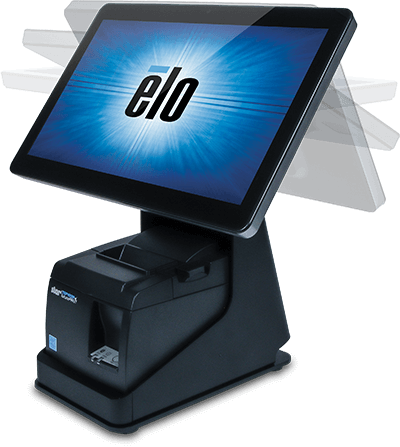 Our flip-to-sign model allows the monitor to flip from the staff point of view to the customer.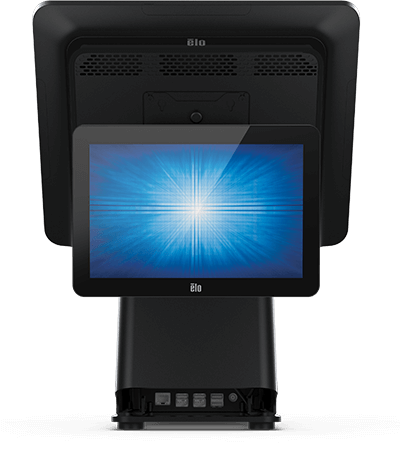 With a fixed system, two monitors are on the device, one facing the customer and the other facing the staff.
Touch Display Choices
The Wallaby POS Stands are designed to support Elo's most popular all-in-one products.
10-/15-inch I-Series for Android Touchscreen Computers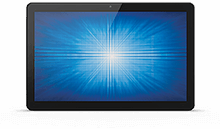 15-inch I-Series for Windows Touchscreen Computers
X-Series for Windows Touchscreen Computers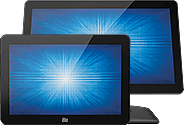 1002L & 1502L Touchscreen Monitors
Accessorize
Our I-Series and X-Series products are compatible with a large set of peripherals purpose-built for commercial applications.*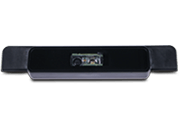 Barcode Scanner

MSR

Fingerprint Reader
NFC
*Certain mechanical limitations may apply — please validate your design and use case prior to ordering
POS Ready
Touchscreens are used across the point-of-sale space to engage shoppers, reward loyalty, and ensure fast service. Whether you are a boutique shop, an entertainment arena or a global retail brand, the Wallaby POS solution — available with AndroidTM, an mPOS (mobile OS) platform, or Windows — can help ensure a seamless transaction experience for your customers.

Retail

Hospitality
Restaurant

Entertainment
Get Connected
Connectivity is easy with the Wallaby POS solutions.
Your I-Series or X-Series can connect wirelessly with Wi-Fi 802.11 or Bluetooth® 4.0 or through a wired connection with Ethernet.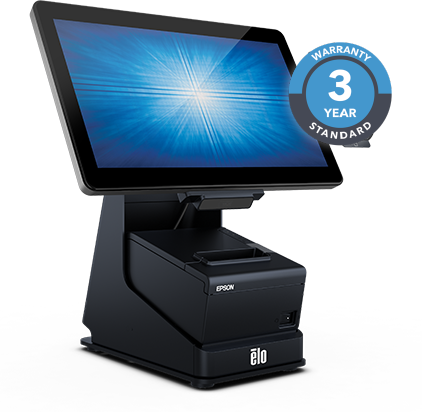 Built-to-Last
The Wallaby POS Stands deliver the quality and reliability Elo is known for and are backed by our 3-year standard warranty.**
**3-year standard warranty applies to the POS Stand only. Elo I-series, X-series and any peripherals attached may carry their own warranty.
Specifications
Technical

---

For I-Series, 1002L & 1502L
E353950 - Black 

For X-Series 15, 17 & 20
E847771 - Black
E185084 - White

For E353950 
Compatible Elo Touchscreens
I-Series 10" and 15" Touchcomputers 
1002 and 1502 Touchmonitors (not flip compatible) 

Compatible Printers 
Star TSP100III 
Epson TM-T88 

For E847771 & E185084
Compatible Elo Touchscreens 
Optimized for 15" X-Series
Compatible with 17" X-Series and 20" X-Series, with table bolt down for extra stability

Compatible Printers 
Epson TM-T88
Epson TM-T20

NOTE - Max. Dimensions for Printer:
8.07" (D) x 5.51" (W) x 5.19" (H) / 205mm (D) x 140mm (W) x 132mm (H)

I-Series for Android Expansion Module (mounted at bottom of stand)


E353950:
7.20 lbs / 3.27 kg

E847771 & E185084:
7.71 lbs / 3.50 kg

E353950:
9.9 lbs / 4.5 kg

E847771 & E185084:
9.93 lbs / 4.50 kg

14.0'' x 6.38'' x 10.9'' / 355 mm x 162 mm x 277 mm

E353950:
16.9'' x 13.7'' x 9.05'' / 430 mm x 350 mm x 230 mm

E847771 & E185084:
16.93" x 14.76" x 10.23" / 430 mm x 375 mm x 260 mm

0° C to 40° C / 32° F to 104° F

-20° C to 50° C / -4° F to 122° F

E353950:
Operating: 20% - 80% / Storage: 10% - 95%

E847771 & E185084:
Operating: 20% - 80% / Storage: 10% - 90%

For E353950 
Stand
Screws for mounting
Black zip-ties
QIG
1x USB Type A to Type B Cable (for printer)

For E847771 & E185084
Stand
Screws for mounting
Black zip-ties
QIG
---
Get Started with Elo Today.