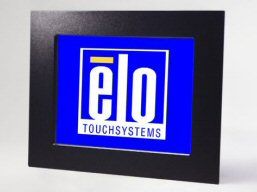 1566L 15" Touchscreen Monitor (Discontinued February 2007)
Overview
The 1566L is designed specifically for industrial applications and features NEMA 4/IP65-sealed AccuTouch® five-wire resistive touch technology.
Other Features
AccuTouch Five-Wire Resistive Technology with serial interface
Touch can be activated with fingernails, gloves, or any stylus
Panel-mount and VESA mount
NEMA 4/IP65 sealed touchscreen
Multilingual remote on-screen display (OSD)
Internal power supply
Worldwide agency approvals
Specifications
Technical

---

AccuTouch (Antiglare) - E286569

Touch Technology & Capacity

5-Wire Resistive (AccuTouch®) - Single-Touch

15'' diagonal, Active matrix TFT LCD (LED)

11.97" x 8.9" / 304 mm x 228 mm

1024 x 768 at 60, 70 or 75 Hz

Other Supported Resolutions

1024 x 768 at 65 Hz (Sun)
832 x 624 at 75 Hz (Mac)
800 x 600 at 56, 60, 72 or 75 Hz
720 x 400 at 70 Hz
720 x 350 at 70 Hz
640 x 480 at 60, 66 (Mac), 72 or 75 Hz

Horizontal: ±75° or 150° total / Vertical: 50°/75° or 125° total

LCD panel: 350 nits
AccuTouch: 287 nits

Response Time-total (typical)

Analog (no proprietary video card needed)

Input Video Signal Connector

Mini D-Sub 15-Pin VGA type

Type: Internal power supply

Horizontal: 31.5-60 kHz
Vertical: 56-75 Hz

Power Consumption (Typical)

Remote OSD with 1.8m cable

Remote OSD: Auto/Sel, up, down, menu
OSD: contrast, brightness, H/V position, color, temperature, clock, phase, recall, OSD time, language (English, German, Spanish, Japanese, French)
OSD disable/enable: power, volume and/or OSD menu

Monitor Dimensions (without Stand)

17.57" x 13.99" x 2.52" / 446 mm x 355 mm x 64 mm

Operating: 20%-80%
Storage: 5%-95%
noncondensing

75 mm VESA mount
Panel cut-out
Mounting brackets included

Exclusive wiper blade for sealing

Min 40,000 hours to half brightness

Regulatory approvals and declarations

UL, cUL, UL Certified NEMA 4/4x/12, IP65, FCC, CE, TÜV-Bauart, VCCI, C-Tick

A North American power cable and a European power cable are included. For touchmonitors being shipped to the United Kingdom, add a UK power cable at no cost by specifying part number 276875-000

Touch/Video/Audio/Accessory Cables:

Detachable touch and video cables are included
---
Resources
(5)
User Guides

Additional Support Resources

---
Get Started with Elo Today.