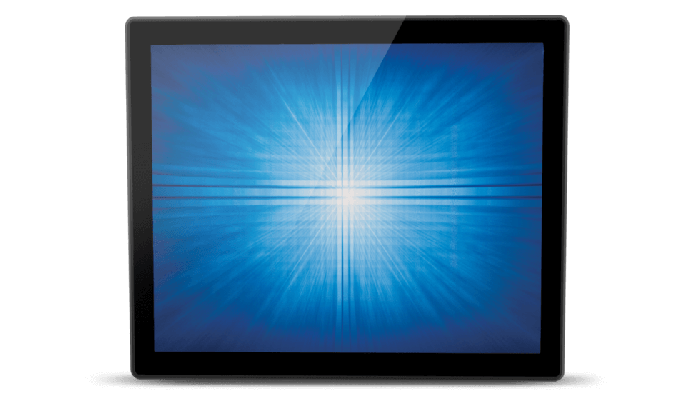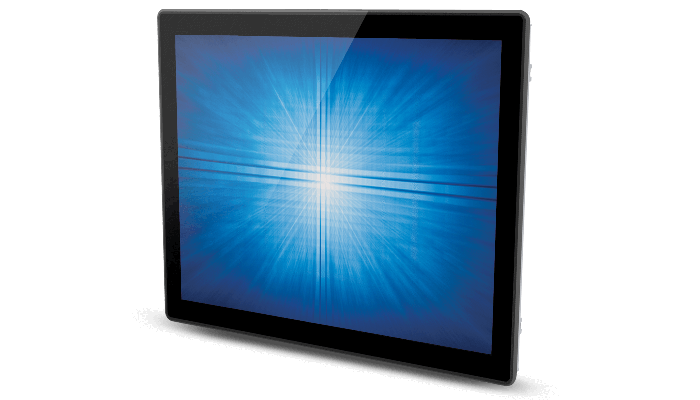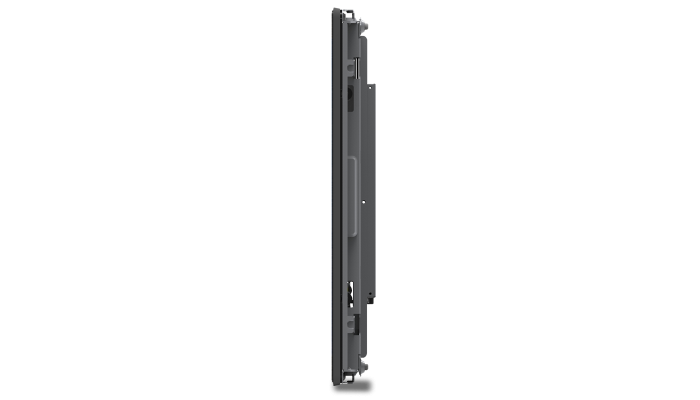 1937L Open Frame Touchscreen (Discontinued)
Overview
Elo's 1937L 19-inch open frame touchscreens are designed for touch with proven Elo expertise and reliability built in. The compact form factor and thin borders complements the large family of Elo solutions for applications in the retail self-service and gaming/ amusement markets. They feature a high quality panel along with a unique, injection-molded mini-bezel with virtually invisible water-resistant seal. The 1937 open frames are available with your choice of touch technologies and multiple mounting options for easy integration.
Easily integrated.

The touchscreen is sealed against dirt, dust and liquids, which simplifies integration into the final enclosure. PCAP units can be sealed into a solution and obtain an IP65 rating on the front side of the unit. With the design and tooling being controlled by Elo, long-lasting product availability can be expected as well as backwards compatibility where we can make it possible to help minimize additional enclosure costs.

Touch ready.

The 1937L is available with standard bezel, single-touch display options including AccuTouch® five-wire resistive and IntelliTouch® surface acoustic wave (SAW) for the ultimate in optical quality. Dual-touch is also available with IntelliTouch SAW technology, delivering the same optical quality customers count on.

Commercial-grade.

The Elo open frame touchscreen display delivers the quality and reliability Elo is known for, and is backed by our three-year standard warranty. We design, build and are responsible for the complete solution, with touch integrated from the start. Using our touchscreens combined with our software and drivers, everything is designed to work together and is tested as part of our life-testing processes. All our products go through rigorous reliability testing (over 20 tests) to deliver 50,000 MTBF.
Other features.
High quality energy-saving LED panel and clear glass optical clarity
Integrated precision mini-bezel with water-resistant 0.5 mm seal on bezel versions
Mounting options including flush mount, rear-mount and VESA mount
Three-year warranty on the entire unit including the panel
Specifications
Technical

---

IntelliTouch (Worldwide) - E896339
AccuTouch (Worldwide) - E679610



Touch Technology & Capacity

5-Wire Resistive (AccuTouch®) - Single-Touch
SAW (IntelliTouch® Surface Acoustic Wave) - Single Touch
SAW (IntelliTouch® Surface Acoustic Wave) - Dual Touch

19'' diagonal, Active matrix TFT LCD (LED)

Accessible through switches on the unit's tethered OSD Control box.

Controls: Menu, Up, Down, Select, Power

Settings: Brightness, Contrast, Clock, Phase, H-Position, V-Position, Auto-Adjust, Sharpness, Color Temperature, OSD Timeout, OSD Language, OSD H-Position, OSD V-Position, Recall Defaults, Video Priority, Information

Languages: English, French, Italian, German, Spanish, Simplified Chinese, Traditional Chinese, Japanese,

Lockouts: OSD, Power

14.8" x 11.85" / 376.32mm x 301.06mm

Other Supported Resolutions

512 x 247 @ 60 Hz
512 x 248 @ 60 Hz
640 x 350 @ 70 Hz
640 x 480 @ 60, 61, 66, 72, 75 Hz
720 x 400 @ 70Hz
800 x 600 @ 56, 60, 72, 75Hz
832 x 624 @ 75Hz
1024 x 768 @ 60, 65, 70, 75 Hz
1152 x 864 @ 75 Hz
1280 x 960 @ 60
1280 x 1024 60, 75Hz

Horizontal: ±85° or 170° total / Vertical: ±80° or 160° total

LCD panel: 250 nits
IntelliTouch: 225 nits
IntelliTouch DT: 225 nits
AccuTouch: 200 nits

Response Time-total (typical)

Analog VGA on Female DB-15 connector

Horizontal: 31.5 - 80 KHz
Vertical: 56 - 75Hz

External DC - power brick (sold separately)

Coaxial power jack (2.0mm (+0.0 -0.1mm) pin outer diameter, 6.4mm (+/- 0.3mm) barrel inner diameter, 8.8mm (+/- 0.3mm) Barrel depth)

Power Consumption (Typical)

Monitor + Adapter
ON: 23 W
SLEEP: 2 W
OFF: 1W

16.34" x 13.50" x 2.01" / 415mm x 343mm x 51mm

19.69" x 17.72" x 6.10" / 500mm x 450mm x 155mm

0°C to 40°C / 32°F to 104°F

-20°C to 60°C / -4°F to 140°F

Operating: 20% to 80%
Storage: 10% to 95%

Touchscreen sealed to bezel; Touchscreen sealed to LCD

50,000 hours demonstrated

Regulatory approvals and declarations

Australia RCM; Canada CUL, IC; China CCC; Europe CE; Japan VCCI; Korea KCC, e-Standby; Mexico CoC; Taiwan BSMI; United States UL, FCC; International CB; RoHS, China RoHS, WEEE; Europe TUV Bauart Mark

Rear mount or with included standard mounting brackets Front mount with optional bezel (see Accessories tab for details) Rack mount with optional bracket (see Accessories tab for details).

VGA Cable
Touch USB Cable
User Manual CD
Quick Install Guide
ZB Models: Flush Mount Brackets w/Screws
Bezeled Models: "L" (Side Mount) Brackets and w/Screws

Options / Peripherals / Upgrades

Remote OSD (RJ45) - Elo P/N: E483757
Replacement Cable Kit - Elo P/N: E378229
North America power adapter and cable kit - Elo P/N: E005277
European & Korea power adapter and cable kit - Elo P/N: E571601
UK power adapter and cable kit - Elo P/N: E180092
China power adapter and cable kit - Elo P/N: E558862
Taiwan power adapter and cable kit - Elo P/N: E818655
Japan power adapter and cable kit - Elo P/N: E182546
Argentina power adapter and cable kit - Elo P/N: E887099
IntelliTouch Stylus Pen - Elo P/N: D82064-000
Elo 19-inch - Front-mount Bezel - Elo P/N: E163604 (See Mounting Options Spec for Compatibility)
Elo 19-inch Rack-mount Bracket - Elo P/N: E579652 (See Mounting Options Spec for Compatibility)

Touch/Video/Audio/Accessory Cables:

Detachable touch and video cables are included.

Optional IntelliTouch Stylus Pen

Stylus pen with rubber tip, designed specifically for use with IntelliTouch or IntelliTouch ZB surface wave touch technology. Part number D82064-000, available at additional cost.
---
Configurations
(2)
Refine your search: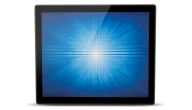 E679610
AccuTouch® - 5-Wire Resistive
Single Touch
5:4
Horizontal: ±85° or 170° total / Vertical: ±80° or 160° total
E896339
IntelliTouch® - SAW
Single Touch
5:4
Horizontal: ±85° or 170° total / Vertical: ±80° or 160° total
No Configurations found.
Get Started with Elo Today.