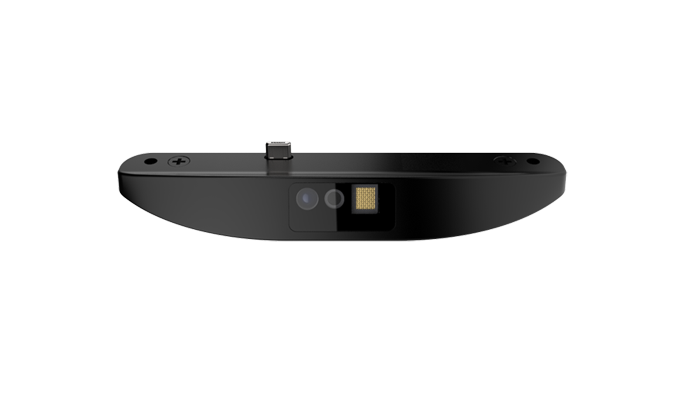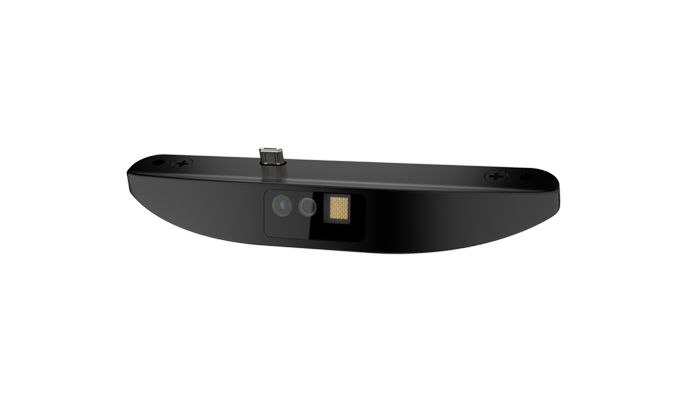 Elo Edge Connect™ 2D Barcode Scanner (SE2707)
Elo Edge Connect™
2D Barcode Scanner
Improve self-service and price-checker applications with the Elo Edge Connect 2D Barcode Scanner. This fast, hands-free device provides rapid and accurate scanning of barcodes, including linear barcodes and QR codes. Whether on paper, etched into a product or on a mobile screen, the reader can return quick, reliable results.
Easy Installation
Built on the Elo Edge Connect platform, the 2D Barcode Scanner can be easily integrated with
a variety of Elo touchscreens. Simply attach and get started.
Modular
Our modular design provides our customers with the building blocks to configure a multitude of solutions - making it easy to deploy a variety of solutions from price checkers and self-checkout to visitor management. Start changing the way your customers and employees interact in-store and at work by deploying a new generation of interactive technologies.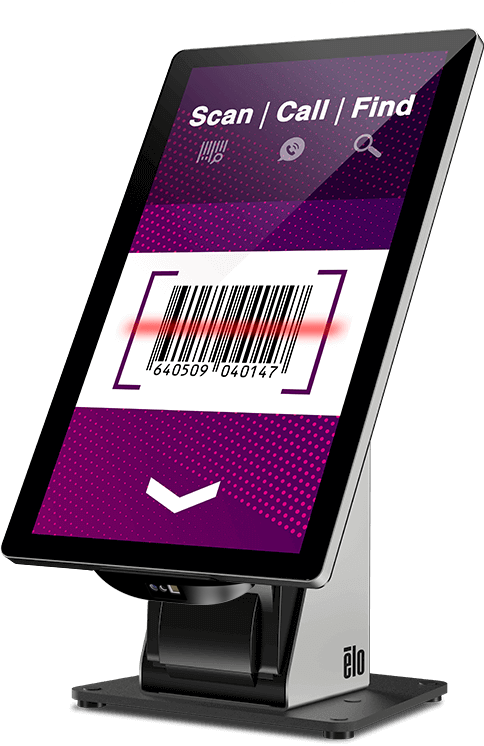 Next Gen Price Checker
Elo's price-checking solutions deliver exactly what the customer wants, when they want it. By pairing Elo's 2D Barcode Scanner with an Elo interactive display, retailers can offer price checking plus in-depth product information, virtual customer service, endless aisle and related item recommendations, wayfinding, BOPIS, loyalty and assisted selling.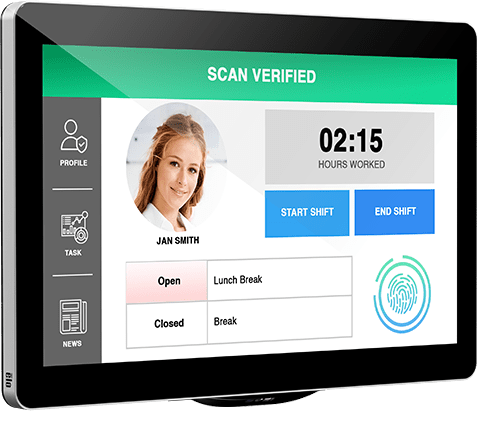 Simplify Employee &
Visitor Management
Streamline visitor management by allowing guests to scan barcodes and QR codes on their badges or personal devices to gain entry. From hospitals to corporate offices, secured, contactless entry solutions simplify employee and guest screening and automate access. With Elo's modular platform and wide range of Edge Connect accessories, organizations can easily configure a visitor management solution to meet their access control requirements.
Self-Service Checkout
Self-service allows customers to take control of their experience while limiting close interaction with employees. With Elo's 2D Barcode Scanner, customers can scan products and coupons to add to their cart as well as scan their personal device to add loyalty discounts and process secure payment with a mobile wallet. With Elo, it's easy to configure and deploy the self-checkout kiosks businesses need.
Specifications
Technical

---

Black - E393160
White (MTO) - E551946

I-Series for Android (2/3/4)
I-Series for Windows (2.0)
EloPOS
Touchscreen Monitors - 1002L, 1302L, 1502L, 1902L, 2002L, 2202L, 2402L, 2702L
Touchscreen Signage - 3202L, 4202L, 4602L, 5502L, 5553L, 6553L

SNAPI with Imaging Interface
Presentation Mode

SNAPI
HID*
CDC
OPOS / IBM Handheld
IBM Tabletop

* Only supports the North American USB country keyboard type. USB HID POS is not supported.

LED illumination, LED dot aimer

1.5'' to 19.5'' / 3.8 cm to 49.5 cm
*depends on barcode quality, size and environment conditions

1D symbologies: All major 1D
2D symbologies: All major 2D including - PDF417, MicroPDF417, Datamatrix, QR Code, Micro QR Code, Aztec
MaxiCode; Grid Matrix

Horizontal: 42°, Vertical: 28°

4.67'' x 1.05'' x 0.76'' / 118.5 mm x 26.6 mm x 19.1 mm

6.89'' x 4.49'' x 2.72'' / 175 mm x 114 mm x 69 mm

10°C to 40°C / 50°F to 104°F

0°C to 50°C / 32°F to 122°F

Operating: 20% - 80%
Storage: 10% - 90%

2D Barcode Scanner
2 Mounting screws
QIG
---
Get Started with Elo Today.