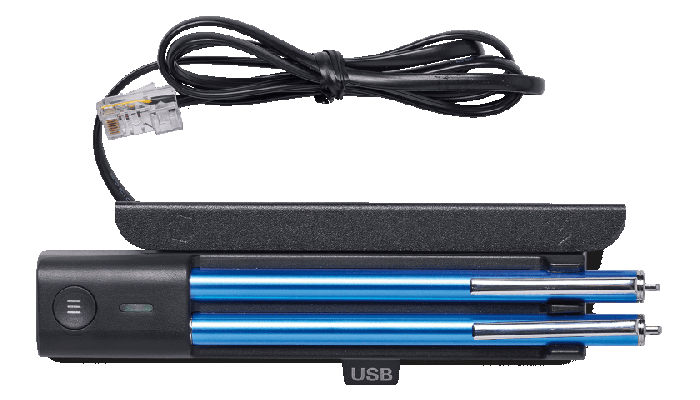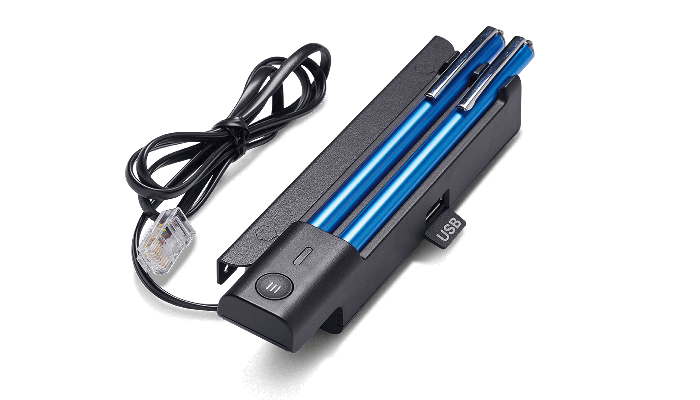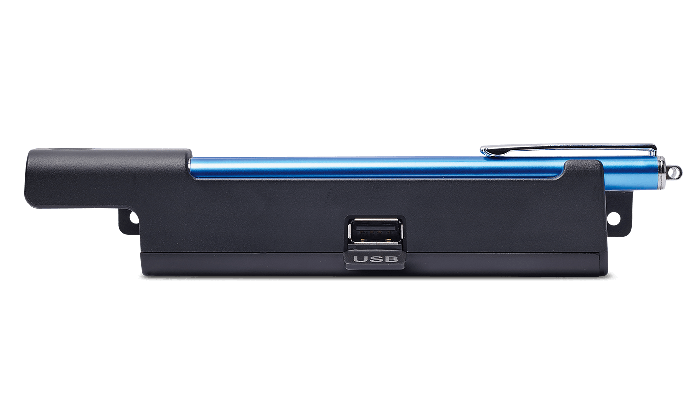 Collaboration Tray (Discontinued August 2020)
Overview
Stop struggling to find the USB port on the back of the monitor or trying to draw on the presentation screen with a mouse – starting collaborating with Elo. The new Collaboration Tray paired with an Elo touchscreen simplifies team work for enterprise applications. Designed for use with our IDS product line, the Collaboration Tray is compatible with any third-party corporate or education collaboration software solution - transforming the IDS display into a Collaboration Hub via the open platform architecture of our IDS products.
The tray kit includes two styluses optimized for use with Elo's PCAP and IR touchscreens across a variety of interactive white board and annotation applications. Also, included in the tray is a front access USB port for direct and immediate content sharing from any member of the meeting when paired with an Elo embedded computer module (ECM). Additionally, the menu button enables easy source selection for toggling between inputs such as an ECM, a video conferencing system or meeting attendee's computers. A power standby indicator light is also included to help users know the touchscreen is ready for interaction.
Specifications
Technical

---

3202L PCAP & IR
4202L PCAP & IR
4602L PCAP & IR
5502L PCAP & IR

Input: USB-A (male) port0.12 kg / 0.26 lb.

6.62" x 2.01" x 1.27" / 168.17 mm x 51.19 mm x 32.32 mm

4.72" x 8.27" x 2.36" / 120 mm x 210 mm x 60 mm

0°C to 40°C / 32°F to 104°F

-20°C to 60°C / -4°F to 140°F

2x Screws M3 x 20L
2x Screws M3 x 8L
Screw Mylar, Black
2x Stylus
---
Get Started with Elo Today.