Simply Seamless POS Systems.
Elo delivers industry-leading POS touchscreen monitors,
all-in-one computers & self-service POS solutions that
Touchscreen POS Solutions
We design our touchscreen POS systems to offer flexibility across environments. Whether you need a fixed-lane touchscreen POS system for retail or a self-order solution, Elo can help ensure that all POS touchscreen monitors deliver the experience your employees need and your customers want.

Retail

Hospitality
Entertainment
Restaurant

Grocery
Purpose-Built POS Solutions
Accessorize with Elo Edge Connect™
Built with versatility in mind. The Elo Edge Connect system offers a wide assortment of peripheral options to configure a POS solution. Whether for point of sale, endless aisle or self-order applications, you can seamlessly attach any combination of up to four peripherals to the edge of the point of sale touchscreen creating a bespoke solution. And, you can add or move them later as your needs change!

Fingerprint
Scanner
EMV

Barcode Scanner

MSR
Stands & Mounts
We design our products to give you the flexibility to mount them however you desire. With a standard VESA mounting system, you can choose one of several stands designed for POS systems or bring in your own mount and stand.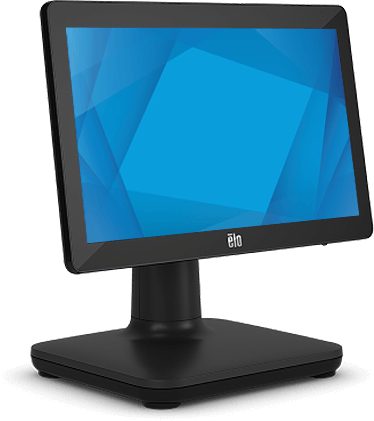 EloPOS™ System
Modern. Modular. Made for Retail.
The versatile EloPOS all in one POS systems combine modern aesthetics, modular flexibility and commercial-grade reliability. Available in 15-inch (4:3), 15.6-inch, 17-inch and 21.5-inch point of sale touchscreen displays, EloPOS offers your choice of Intel's 8th generation processors and an integrated expansion hub to connect the peripherals you need - whether a customer facing display, payment reader, printer, cash drawer, barcode scanner or scale. From a traditional all in one POS system to self-service applications, EloPOS delivers the durability needed to survive continuous public use and is backed by Elo's standard 3-year warranty.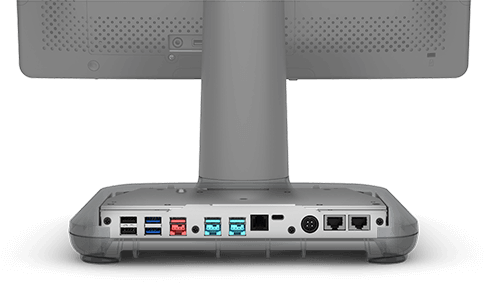 Connections. Connections. Connections.
EloPOS features the expansion hub which allows you to connect all of your POS station peripherals. From cash drawers and printers to barcode scanners and payment devices — there is connectivity to cover it all.
The hub is integrated into the base of the EloPOS stand or can be mounted to the back of the display for pole and wall mount configurations depending on which model you choose.
PayPoint All-in-One POS Solutions
PayPoint is an all in one POS system with a distinctive modern aesthetic. Available in Windows, Android and iOS variations, the commercial-grade PayPoint is perfect for retail, hospitality, restaurants and entertainment venues.
Integrated Peripherals

Printer

Barcode Scanner

Cash Drawer

Customer Facing Display (CFD)*

MSR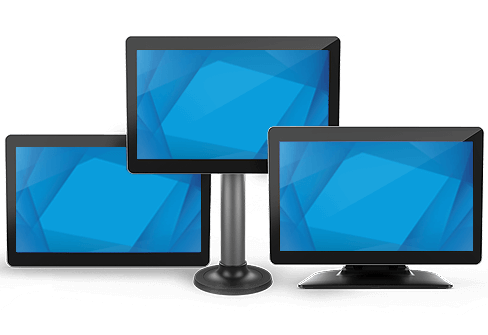 I-Series for Android™
The I-Series for Android is one of the most versatile product lines available. Available in white and black, the I-Series for Android AiO offers a variety of mounting options and delivers flexibility for the rigors of continuous public use for in-store interaction, point of sale, self-service, price-checker, wayfinding, corporate and hospitality environments.
I-Series for Windows
The multi-purpose I-Series for Windows delivers commercial-grade computing with the capabilities, security and enterprise infrastructure of a powerful Windows-based all in one pos system with a sleek, ultra-thin, yet durable fixed tablet form factor at only 1.8 inches thick.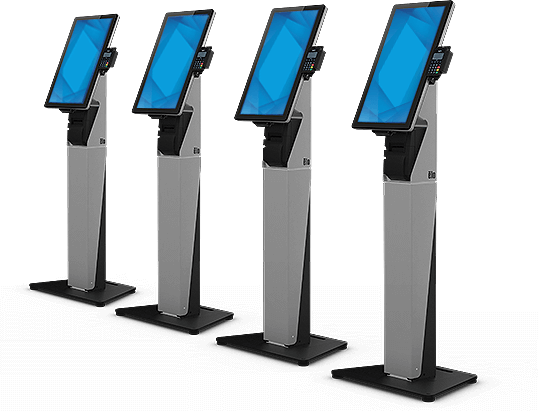 Self-Service POS Station Made Easy
Our Wallaby Self-Service Stands with an I-Series POS all-in-one touchscreen computer are the perfect way to quickly and easily create a self-service POS system for retail and hospitality.
Shown:
Sync Your Software.
Elo products work with leading software providers you already know and trust.

Join the Conversation
#EloIsEverywhere
Get Started with Elo Today.