Designed for Simplicity
With EloView, you can achieve smarter content distribution and device management across your entire network of Android-powered devices.
Auto-Provisioning

Device Management

OS Management
Content Management

Account Management
Auto-Provisioning
Sit Back & Deploy.
With EloView, you can schedule and accelerate provisioning by automating your deployments. Simply choose the device or group of devices you want to manage and select the settings, content, 3rd-party apps and more you want on your device(s). Upon next power up, the devices will download and install the changes you have pre-configured in the EloView portal. An MDM agent can also be set up and configured on remote devices via the EloView portal.
1. Unbox & Power ON

2. Connect to THE Internet

3. Device Will Auto-Provision
Device Management
Gain Complete Control.
EloView allows complete control over all your devices, including the ability to lock the interface and shut ports down to prevent tampering. With the hardware designed to work seamlessly with the software, you have added visibility into the device. View what's playing, adjust the volume, check for software updates and reboot the device, all through the EloView portal.

Kiosk Mode

Whitelisting
Device Status
& Alerts
Peripheral
Configurations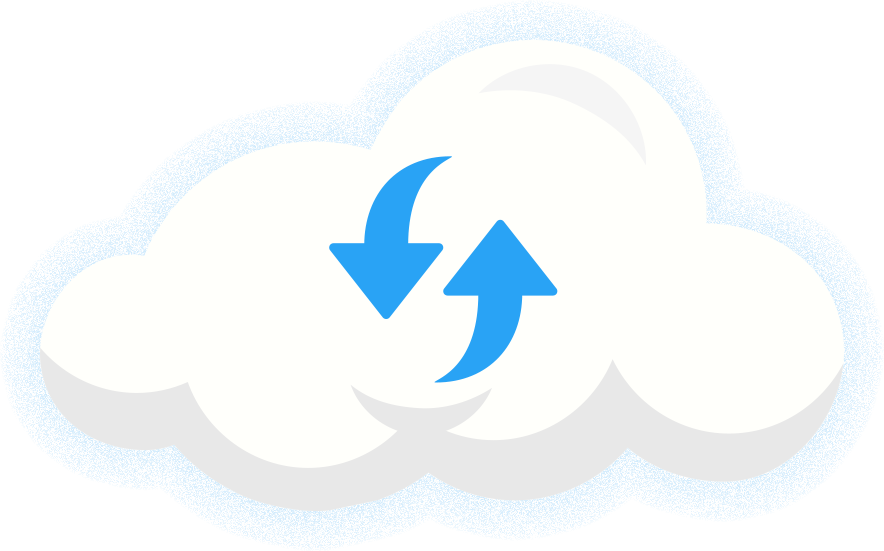 OS Management
An OS That Works With You.
Take control of the operating system across all your devices via the EloView portal. Receive the latest OS updates and deploy them to your devices when you want, allowing you to schedule deployments in advance for a specific date and time. From OS upgrades and security patches to driver updates and new hardware controls, all can be applied remotely by EloView.
An EloCare OS 360 subscription is required to receive monthly security updates and OS upgrades.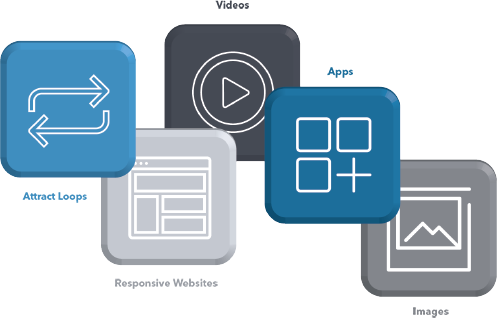 Content Management
Digital Content, Simplified.
Control content on the fly with the EloView content library. Changing what's playing on your devices across the globe is as simple as a drag-and-drop. Upload your content, securely push it to a device or a group of devices and sit back. Within seconds, you will see the updated content playing on your devices, all from the EloView portal.
Account Management
Control at Every Level.
EloView provides custom account control and the visibility you need to manage your network of devices efficiently. Create admin accounts, subaccounts and custom roles to configure the hierarchy you need. From single sign-on and multifactor authentication to activity logs and notifications, you're in control of what can be seen and by whom.
Add/Edit/Delete
Accounts

SAML
Configuration

Multi-Factor
Authentication
Create/Manage/
Impersonate SubAccounts

Custom Roles
Account Activity Logs
& Notifications
Get Started with Elo Today.