Touchscreen solutions for every
in store experience.
The largest single-source

touchscreen solution line up.

Get all your touchscreen solutions from one manufacturer
and streamline your business from front of house to back.
Mobile
Devices
Touchscreen
Computers
POS
Terminals
Touchscreen
Monitors
Large Format
Touchscreens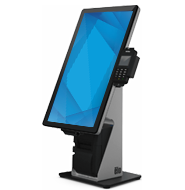 Kiosks

Computer
Modules/PCS
Elo Edge
Connect™
From 5 to 65-inches, you can create anything.
From POS and self-service to signage, price checkers and inventory management, Elo's modular products allow businesses to configure every interactive touchpoint on a seamless integrated platform.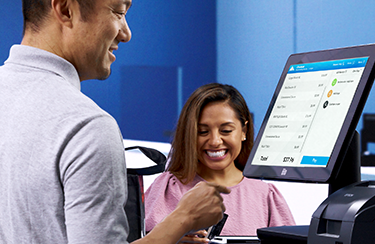 Point of Sale
Check out customers
quickly powerful interactive platforms designed for ease
of use and efficiency.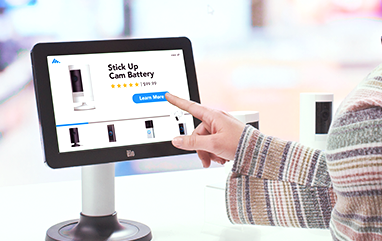 Point of Information
Check out customers
quickly powerful interactive platforms designed for ease
of use and efficiency.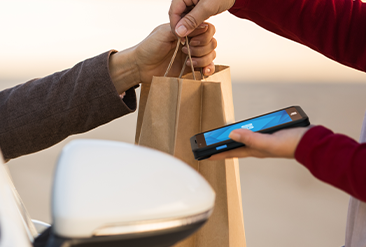 BOPIS/Curbside Pickup
Allow employees to fulfill
orders with a device that
goes with them. Easily scan items for order fulfillment and complete checkout when the customer arrives.
Line Busting
Maximize sales by
allowing customers to skip
lines with alternative
methods for checkout.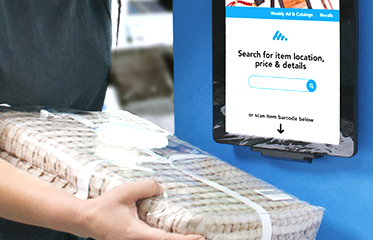 Endless Aisle
Deploy an easy price-checking experience with the flexibility
to support in-depth product information, endless aisle, wayfinding, BOPIS, loyalty
and more!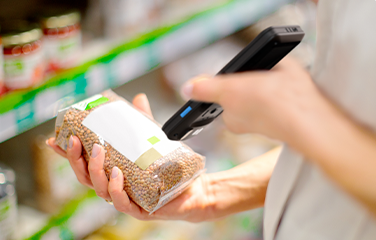 Inventory Management
Easily move across the store
to check stock, review placement and manage pricing all from the palm of your hand.
Elo helps retail businesses create self-service solutions for everyday use.
Self-checkout
Checkout experience that drives loyalty.
BOPIS
Smart pick-up cabinets maximize efficiency.
Price checker
An endless aisle solution that sells for you.
Registry
Assist friends and family in store shop for gifts.
Point of Information
Access everything you need to know from one place.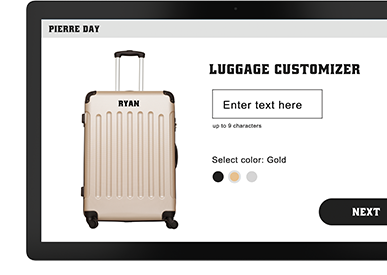 Virtual Assistant
Provide live, personalized support for customers on demand.
Configure every retail solution

with Elo Edge Connect™.

The Elo Edge Connect technology offers integrated modularity, allowing businesses to easily configure Elo products to fit nearly any use.
Barcode
Scanner

Status
Light
NFC-RFID
Reader

Fingerprint
Scanner
MSR

EMV
Cradles
Cameras
Simplify Android for
the enterprise.
By leveraging Elo's commercial Android
architecture, businesses benefit from the platform advancements Elo has made.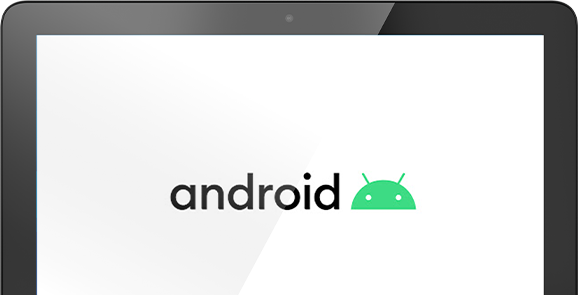 Windows or Linux,
you choose.
From Windows to Linux, Elo offers the solution
best-suited for your business.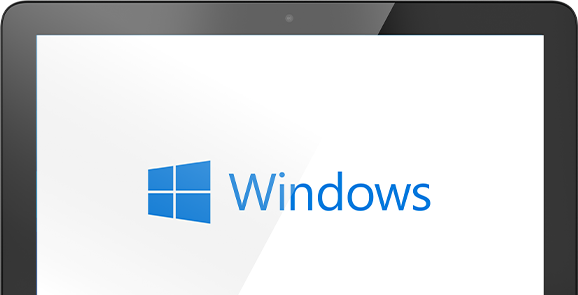 Get in touch today.
Fill out the form below and we will contact you to create a personalized solution tailored to your business need.