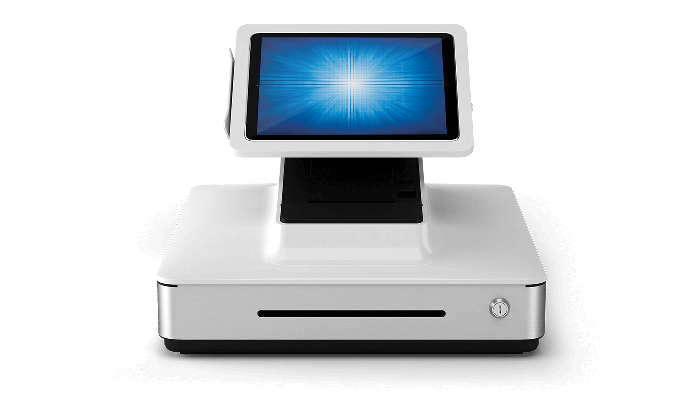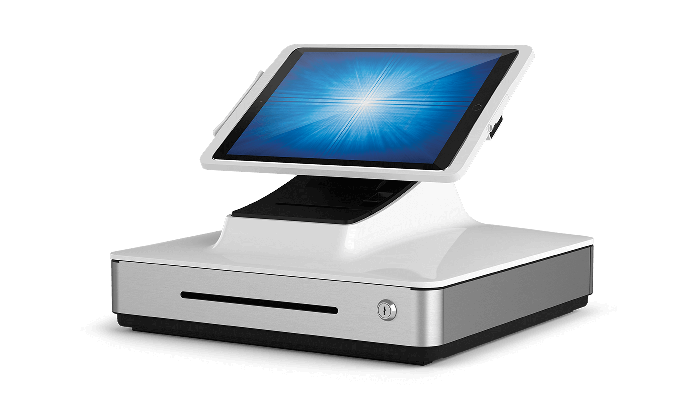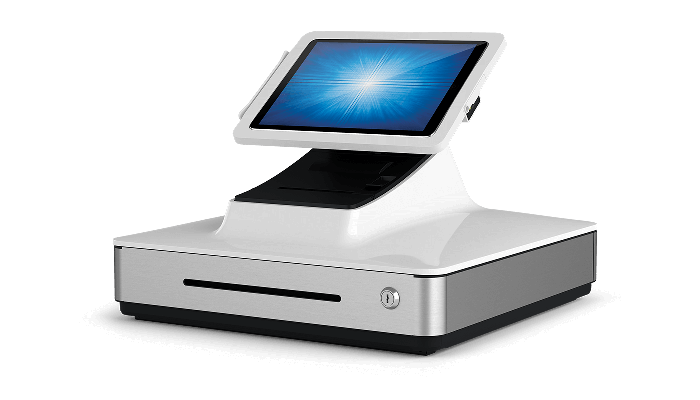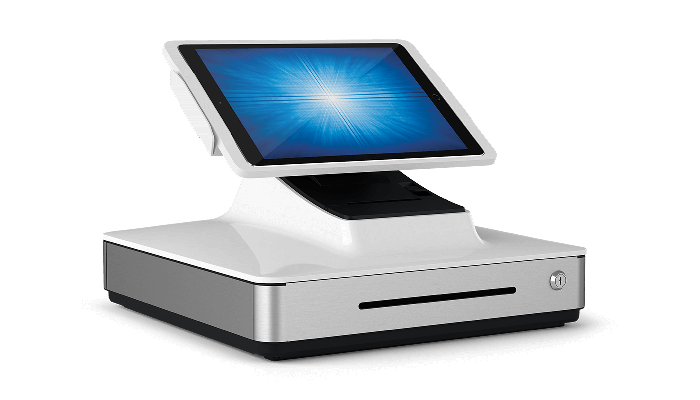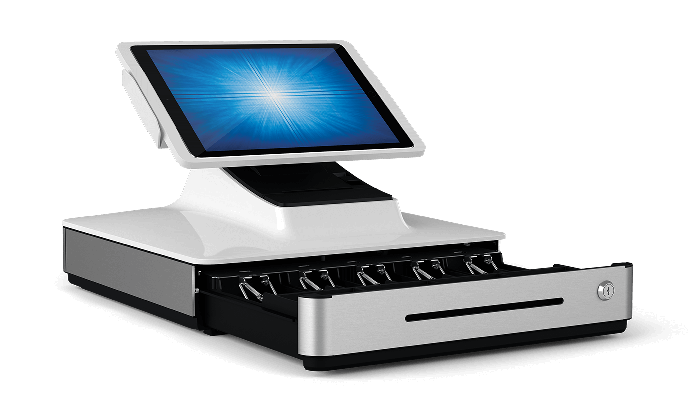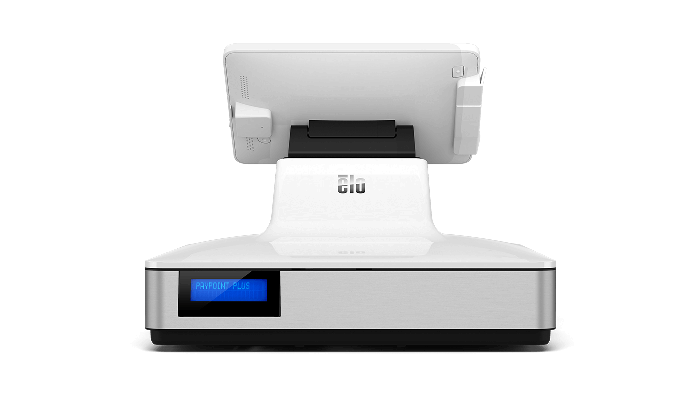 PayPoint® Plus for 12.9-inch iPad® (Discontinued October 2019)
PayPoint® Plus
for iPad®POS System
PayPoint Plus for iPad is a new all-in-one mPOS solution that brings unmatched style to the point of sale with a distinctive modern aesthetic. PayPoint Plus provides everything a merchant needs including a fully integrated 2D barcode scanner from Honeywell, a 3-inch printer from Star Micronics, an encryptable MSR from Magtek, full-sized 16-inch cash drawer and connections for third party peripherals. With a flip-for-signature and a built-in customer facing display to encourage shopper engagement, this space-saving and commercial-grade AiO is ideal for retail, hospitality, restaurants and entertainment venues.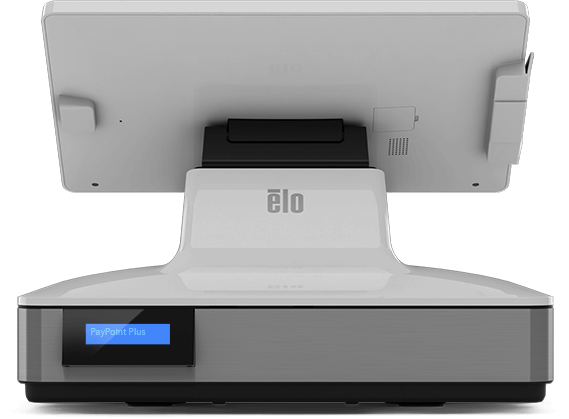 Integrated Peripherals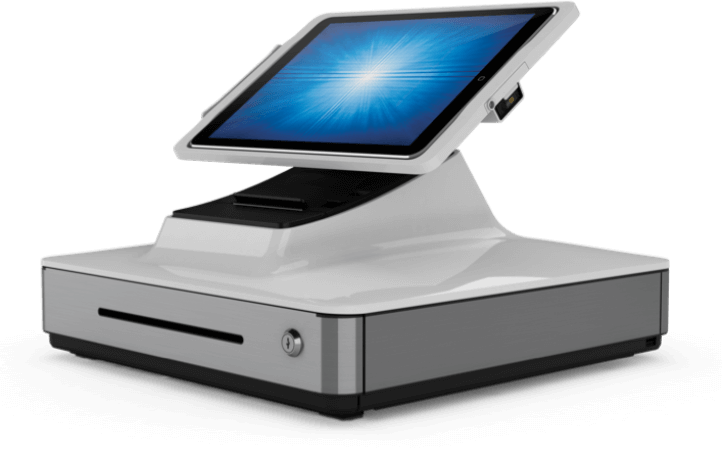 Printer

The Star TSP100iii is a standard 3-inch (80mm) printer with
auto-cutter and print speed of 230mm/sec.

Barcode Scanner

The Honeywell N3680 is an omnidirectional 1D/2D engine with
optional capability to add plugins. For example – EasyDL™
enables users to read government-issued identification cards in
US and Canada.

Cash Drawer

The full size industry-standard cash drawer with 3-position
lock offers two layouts – five bill / six coin or four bill / eight
coin. A second cash drawer can be added using the I/O port.

Customer Facing Display (CFD)*

In some parts of the world, it is required to have a CFD on
your POS system. Elo simplifies this by integrating it into the
PayPoint Plus solution, creating a true AiO platform for your transaction.
*Only available on select models

MSR

The Magtek 3-track encryptable MSR offers remote key injection. Swipe loyalty cards with default security Level 2 or encrypt to Level 3 through the Elo Peripherals app to read sensitive credit card data.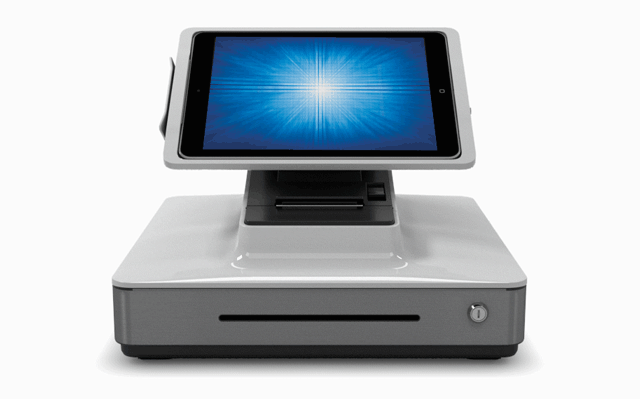 3-inch Printer
PayPoint Plus brings robust printer performance with a TSP100iii built by Star Micronics. Drop-in a standard 80mm width paper and print with speed at 230mm/sec. The printer supports multiple languages, barcodes and logo printing. Reliability comes first – this printer has been tested to MCBF of 60 million lines.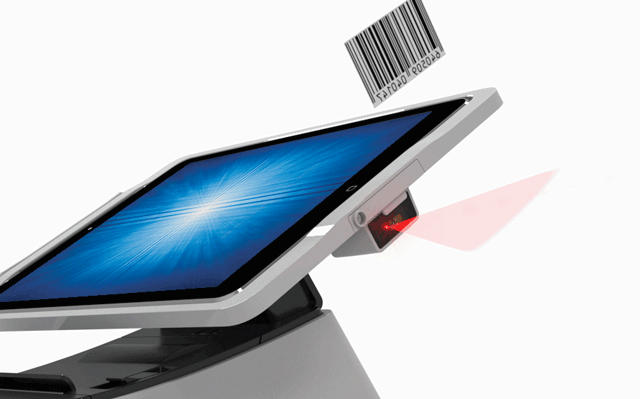 Barcode Scanner
2D barcoding is the new norm across retail and hospitality. PayPoint Plus is equipped with an omnidirectional 1D/2D scanner built by Honeywell. The scanner can be configured for operating modes, illumination, beep volume and choice of symbologies to optimize performance for your specific needs. PayPoint Plus offers optional plug-ins like EasyDL to scan and parse data from drivers licenses in the United States and Canada.
Full Size Cash Drawer
The full size 16-inch industry-standard cash drawer offers a 3-position lock and the
ability to add second cash drawer through an I/O port.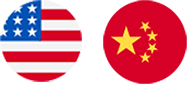 N. America / China Model
Five bill & six coin layout

Worldwide Model
Four bill & eight coin layout
Magnetic Stripe Reader
PayPoint Plus is equipped with a 3-track encryptable Magnetic Stripe Reader (MSR) built by Magtek. The MSR can be used for loyalty cards or employee check-in. To encrypt the device to accept credit card payments, you can use the intuitive toolkit Elo provides.
Connectivity for 3rd Party Peripherals
PayPoint Plus has additional input/output ports including serial, USB and mini-HDMI
to support 3rd party peripherals. From scales or a secondary display to NFC and
EMV devices – PayPoint Plus offers many options. You can even add a second cash
drawer if needed.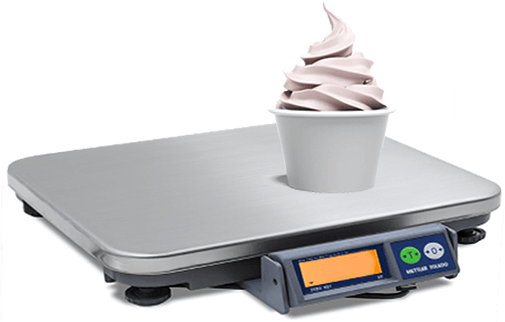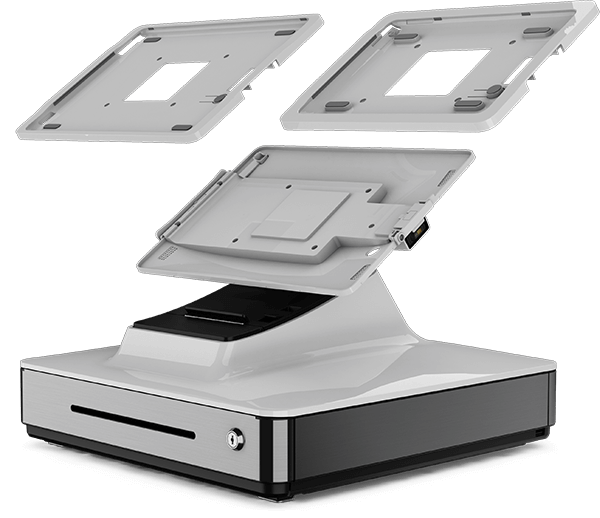 Large Display
PayPoint Plus for iPad supports 9.7-inch iPads and the 12.9-inch iPad Pro to be secured into the display head while also giving the employee the ability to keep the iPad mobile, allowing them to take it out of dock for store operations then dock it back for processing transactions.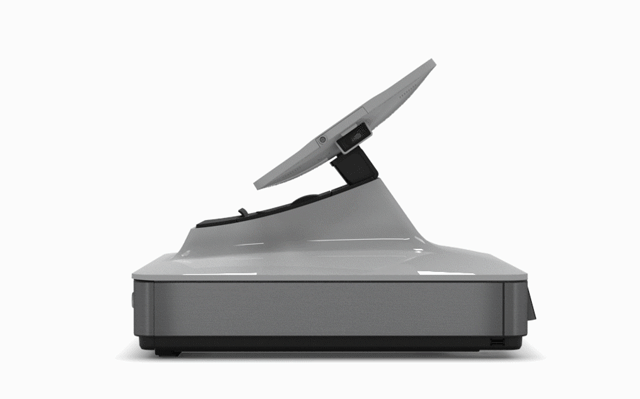 Rotating Display Head
Engage the customer by allowing them to control their transaction. With the rotating display head you can enable customers to participate in loyalty programs, view their purchases and sign to complete their transaction.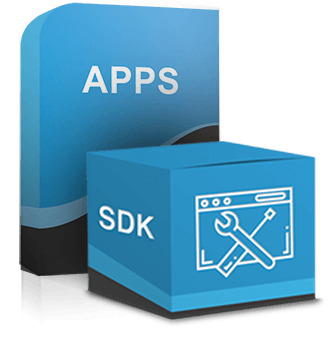 Add Your Software
Elo offers software development kits to ease integration of the PayPoint Plus with your POS application. The SDK provides toolsets that can detect PayPoint hardware and configure all integrated peripherals like printer, scanner, MSR and CFD. With the peripheral test app, you can update firmware, manage key injection and check the status of hardware during support calls. PayPoint Plus for iOS is a certified MFi accessory. Once certified and integrated, all the merchant has to do is simply plug and play. At Elo, we aim to offer a simple and elegant solution that does not require any in-store installation or support.
Specifications
Technical

---

White for 12.9" iPad (North America/China) - E483400
White for 12.9" iPad (Worldwide) - E186611

iPad Pro 12.9"

NOTE: Supports Lightning based iPads only

1 x Type A USB (for Charging)
1 x Mini USB (for Charging)

1 x RJ12 cash drawer port

Honeywell N3680 1D/2D barcode scanner

CMOS sensor with 640 x 480 pixel resolution
Supported symbologies:
- Linear: Codabar, Code 11, Code 128, Code 2 of 5, Code 39, Code 93 and 93i, EAN/JAN-13, EAN/JAN 8, IATA Code 2 of 5, Interleaved 2 of 5, Matrix 2 of 5, MSI, GS1 Databar, UPC-A, UPC E, UPC-A/EAN-13 with Extended coupon Code, Coupon GS1 Code 32 (PARAF), EAN-UCC Emulation, GS1 Data bar 
- 2D Stacked: Codablock A, Codablock F, PDF417, MicroPDF417 
- 2D Matrix: Aztec Code, Data Matrix, MaxiCode, QR Code, Chinese Sensible (Han Xin) code 
- Postal Codes: Australian Post, British Post, Canadian Post, China Post, Japanese Post, Korea Post, Netherlands Post, Planet Code, Postnet

Magnetic Stripe Reader (MSR)

Magtek 3 track encryptable
Default Security Level 2

Star TSP100III USB thermal 3" (80mm) receipt printer with auto-cutter

Speed of 250mm/sec
Maximum paper roll diameter 80mm
Paper thickness: 0.053-0.085mm

2x16 character display*

*North America/China model only

Cash Drawer Outside Dimensions: 16.18" x 16.54" x 3.50" / 411 mm x 420 mm x 89 mm

Removable till insert
Media slot for checks
3 position lock

NA/China Models:
5 bill, 6 coin built in cash drawer
Cash Drawer Inside Dimensions: 
- Bill: 6.61" x 2.80" x 2.00" / 168 mm x 71 mm x 51 mm
- Coin: 3.39" x 2.28" x 2.00" / 86 mm x 58 mm x 51 mm

Worldwide Models:
4 bill, 8 coin built in cash drawer
Cash Drawer Inside Dimensions: 
- Bill: 6.45" x 3.54" x 2.20" / 164 mm x 90 mm x 56 mm, 90 mm cash slot adjustable +/-6 mm / 0.24"
- Coin: 1.57" x 3.54" x 1.41" / 40 mm x 90 mm x 36 mm)

SDK support for iOS 10 and later

AC input voltage: 100-240 VAC
Input frequency: 50-60 Hz

Power Consumption (Typical)

16.2" x 12.6" x 16.2" / 420 mm x 411 mm x 321 mm

25.5" x 21.6" x 19.1" / 535 mm x 521 mm x 345 mm)

0°C to 35°C / 32°F to 95°F

-20°C to 60°C / -4°F to 140°F

Operating: 20% to 80%
Storage: 5% to 95%

Regulatory approvals and declarations

UL/cUL, CE, CB, CCC, SRRC, VCCI, MIC, RCM

Ability to secure base to tabletop


4 year warranty coverage - Elo P/N: E819598
5 year warranty coverage - Elo P/N: E819795
3 year warranty coverage + AUR - Elo P/N: E820186
4 year warranty coverage + AUR - Elo P/N: E820388
5 year warranty coverage + AUR - Elo P/N: E820582

Internal Power Supply
Power cable dependent on region of sale

PayPoint Plus for iPad
Power cable
1 x receipt paper roll
2 x cash drawer keys
Quick Installation Guide
RJ45 to DB9 serial cable

White Cable Kit (1 per box) - Elo P/N: E784408
Cash Drawer Kit, NA (5 bill/6 coin) - Elo P/N: E784606
Cash Drawer Kit, Worldwide (4 bill/8 coin) - Elo P/N: E202512
Spare Keys 001 (1 set of 2 keys) - Elo P/N: E201914
Spare Keys 002 (1 set of 2 keys) - Elo P/N: E202119
Spare Keys 003 (1 set of 2 keys) - Elo P/N: E202321
RJ45 to DB9 Cable Kit (10 per box) - Elo P/N: E202900
---
Configurations
(2)
Refine your search: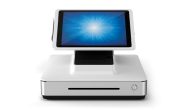 E483400 (N.A./China)
SDK support for iOS 10 and later
For ETT13i2 models:
iPad Pro 12.9"
3-year
North America/China
E186611 (Worldwide)
SDK support for iOS 10 and later
For ETT13i2 models:
iPad Pro 12.9"
3-year
Worldwide
No Configurations found.
Get Started with Elo Today.