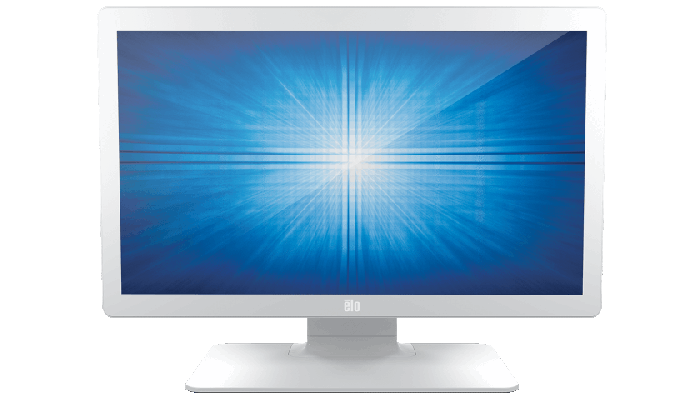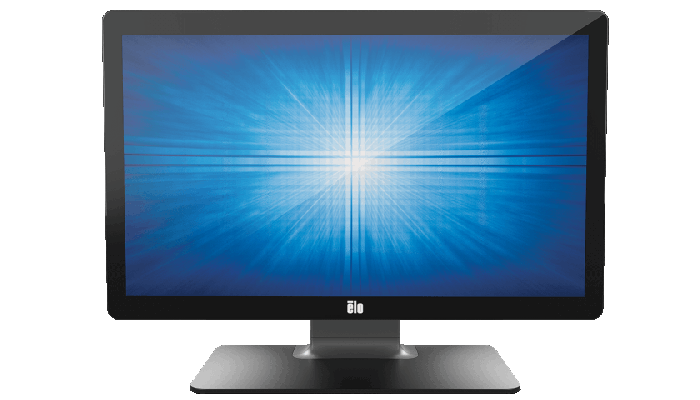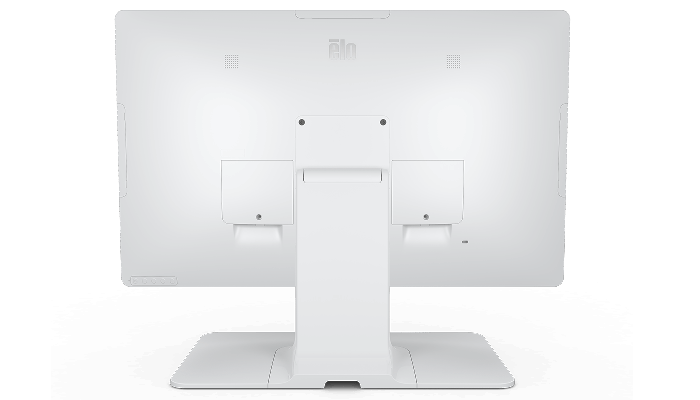 2703LM 27" Medical Grade Touchscreen Monitor (Gen 2)
This product has been replaced by - 2703LM.
03-Series Medical Grade Touchscreen Monitors
The Elo 03-Series of Touchscreen Monitors designed for the Healthcare applications includes four sizes – a 19-inch square aspect ratio display and 22, 24 and 27-inch wide aspect ratio displays. With a compact form factor and clean design for easy integration the 03-Series monitors are well-suited for point-of-sale, point of information, signage and hospitality applications. Additionally, the 03-Series complies with IEC60601-1 4th edition requirements and is IP54 certified to support healthcare installations.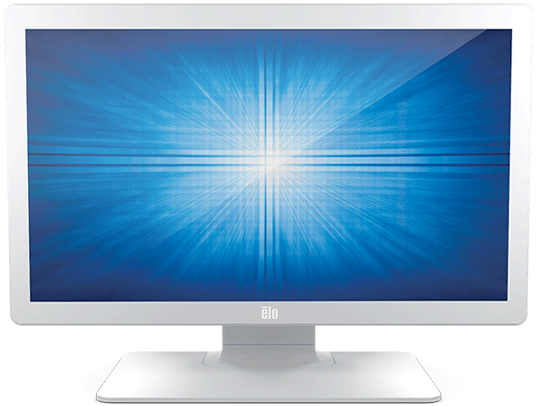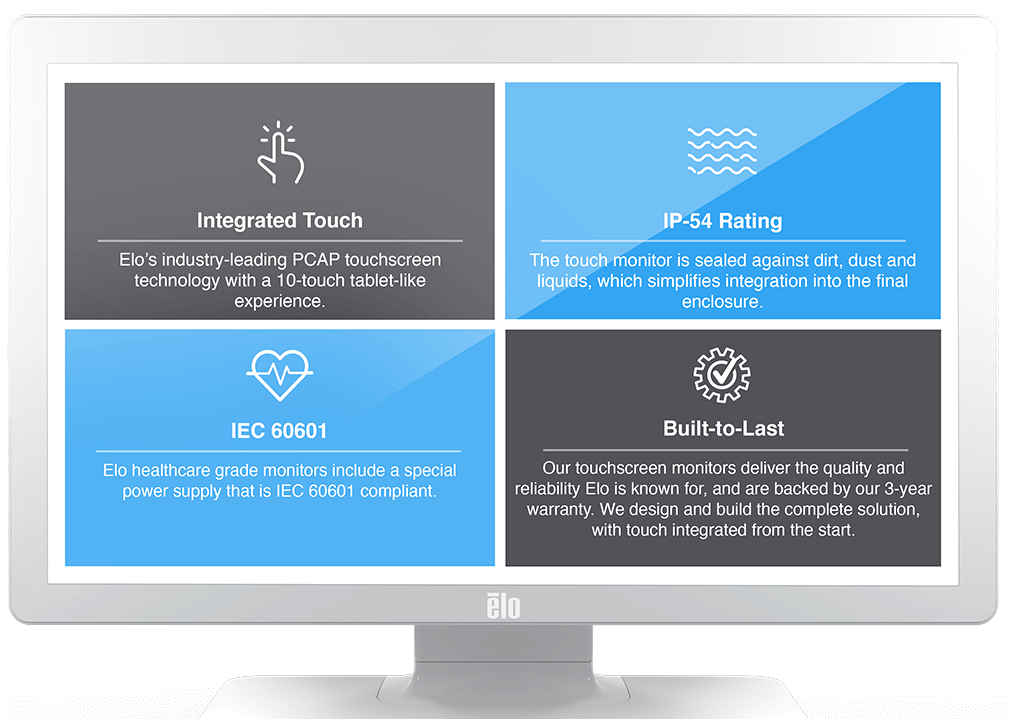 Brilliant Displays from 19 to 27-inches
The anti-glare touchscreens with Elo's industry-leading TouchPro® PCAP technology offer wide viewing angles with excellent image clarity, resolution, and light transmission for accurate touch response and vivid images. With up to 10 touches enabled, the 03-Series Monitors provide a tablet-like experience.

Well-Suited for
The 03-Series Medical Grade Touchscreen Monitors offer flexibility for installation in a variety of healthcare environments — from exam rooms and lab clinics to patient check-in and pharmacy check out. Whether you need a touchscreen at a nurse's station to enable support or as a directory to help patients and visitors get around the healthcare facility, the line of 03-Series monitors can support increased communication among patients and healthcare providers.*

Nurse
Station

Patient
Room
Directory

Lab Clinic
Pharmacy
* This product is not an FDA approved "medical device" or otherwise approved by the FDA and is not ISO-13485 compliant. Depending on the intended use, additional certifications may be required.
Medical Device Ready
With a full line of touch technologies and display solutions, Elo can help develop and customize products for almost any medical device including ventilators, anesthesia machines, diagnostic monitors, medication dispensers and more. From operating rooms to patient rooms, laboratories and anywhere healthcare is provided, Elo products are well-suited for medical applications where consistent and long-lasting quality and touch performance are critical.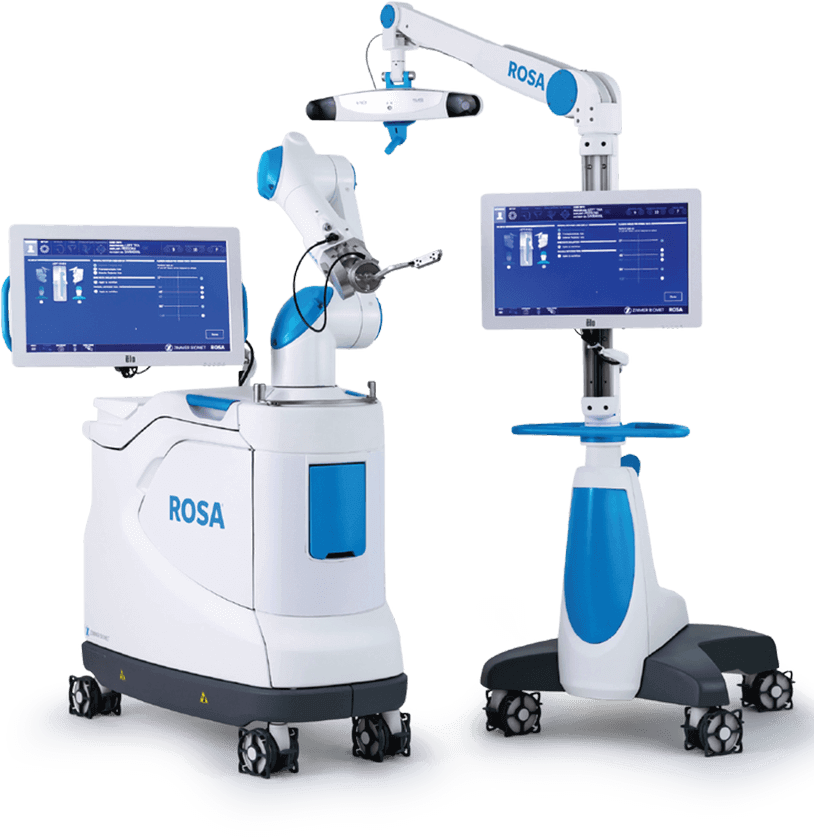 Shown: ROSA® Knee System with Elo medical-grade touchscreen monitor
Privacy Matters
Optional privacy screen can be used as an additional physical safeguard for private health information or sensitive administrative data. Whether you are a physician or a patient, privacy matters.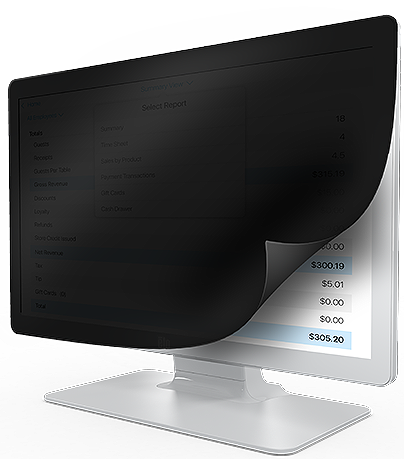 Get a handle on it
Some healthcare applications require a display with flexibility of movement to support the appointment with a patient. With handles connected to the monitor, a physician can easily move the display to a comfortable orientation.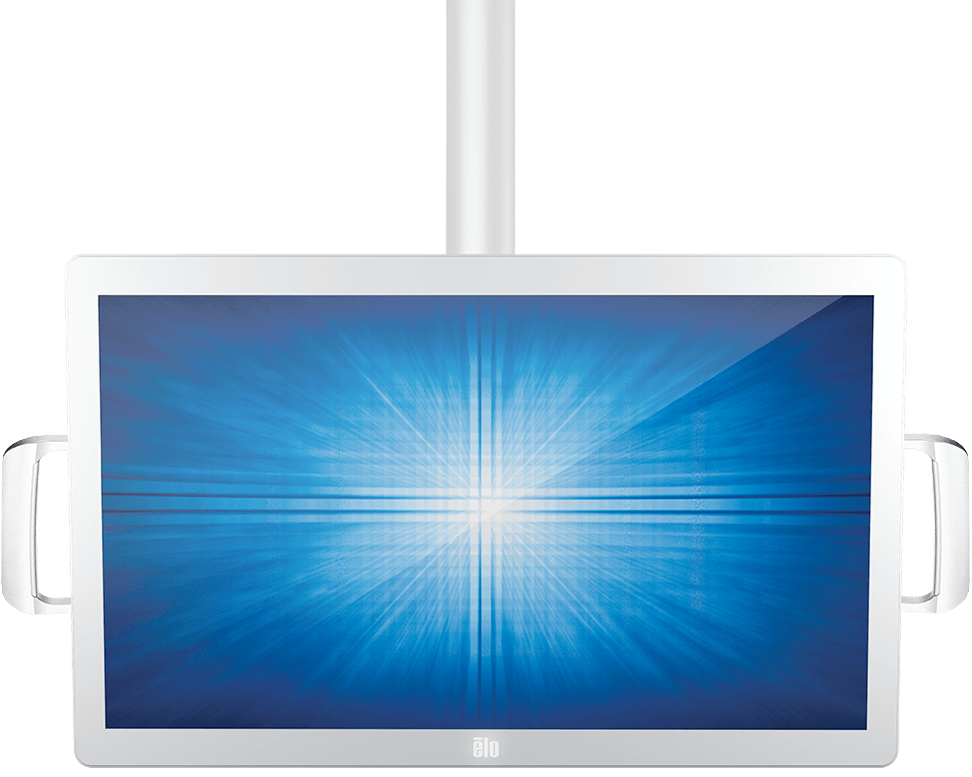 Mount with Flexibility
Delivering a seamless experience from patient check-in to check-out is important, so monitor placement matters. The monitors can be mounted on a stand or any mount compatible with VESA configuration — allowing integrators to meet the IT monitor placement requirements demanded by healthcare providers.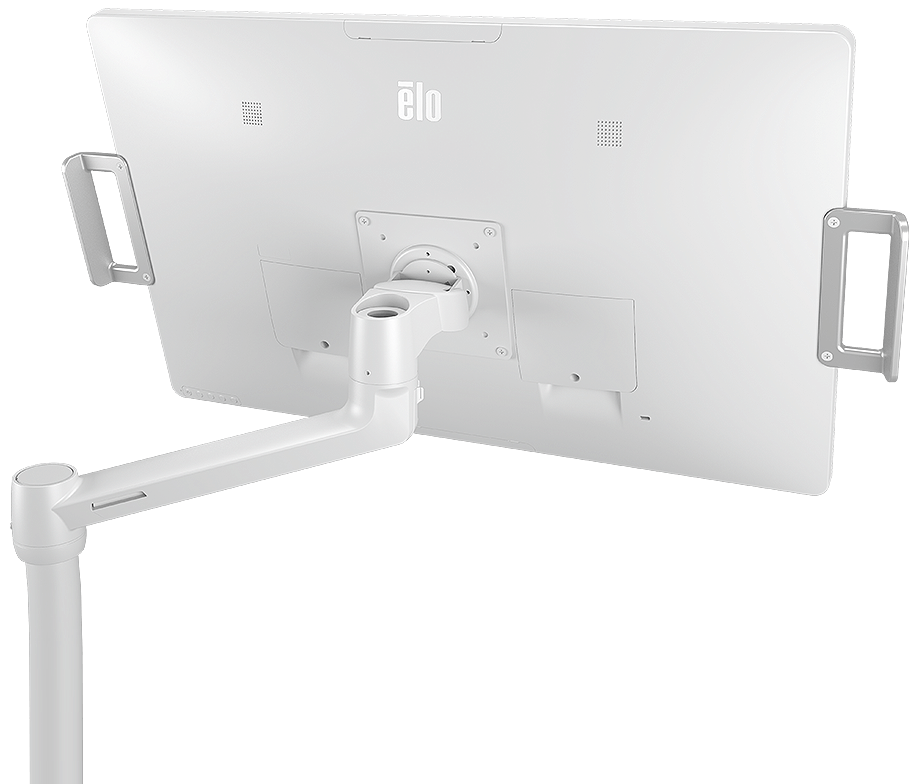 Connections


HDMI
VGA

Integrated Speakers
(HDMI or Line-In)

USB 2.0

Touch USB
The Elo
Advantage

Customization
Elo offers customized solutions with everything from slight modifications to ground up designs. If you need something customized.

Global Reach
Elo products are distributed and available across the globe. Every 21 seconds, an Elo touchscreen is installed somewhere in the world.

Long Life Cycle
We do everything in our power to minimize design changes and we have kept some monitors available to order for over seven years.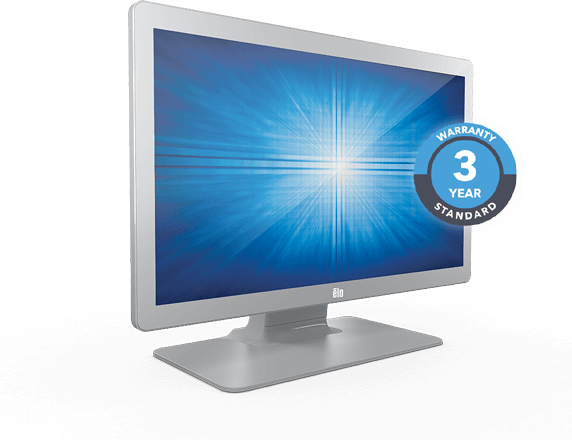 Built-to-Last
The 03-Series Touchscreen Monitors deliver the quality and reliability Elo is known for and are backed by our 3-year standard warranty with an optional extension to 5-years. We design and build the complete solution, with touch integrated from the start.
Specifications
Technical

---

TouchPro PCAP White (Worldwide) - E125304
TouchPro PCAP Black (Worldwide) - E125114

Touch Technology & Capacity

PCAP (TouchPro® Projected Capacitive) - 10 Touch

27'' diagonal, Active matrix TFT LCD (LED)

23.54" x 13.24" / 597.88 x 336.31 mm

Other Supported Resolutions

640 x 480 60Hz
640 x 400 70Hz
720 x 400 70Hz
800 x 500 60Hz
800 x 600 56, 60Hz
1024 x 768 60Hz
1280 x 720 @ 58Hz, 60Hz
1280 x 800 60Hz
1280 x 1024 60Hz
1366 x 768 60Hz, 60Hz RB
1440 x 900 60Hz, 60Hz RB
1680 x 1050 60Hz, 60Hz RB

Horizontal: ±89° or 178° total / Vertical: ±89° or 178° total

LCD Panel: 300 nits
TouchPro PCAP: 270 nits

Response Time-total (typical)

Accessible through switches along the bottom:

Controls: Menu, Up, Down, Select

Settings: Brightness, Contrast, Clock, Phase, H-position, V-position, Auto-Adjust, Aspect Ratio, Sharpness, Color Temperature, OSD Timeout, OSD Language, Volume, Mute, Recall Defaults, Audio Select, Power LED ON/OFF

Languages: English, French, Italian, German, Spanish, Japanese, Traditional Chinese, Simplified Chinese, Russian, Korean

Lockouts: OSD, Power

VGA
HDMI
Combo Jack
DC jack
USB Type B
USB 2.0 Type A
4x Micro USB

Two x 2W internal speakers

VGA (VGA DE-15 (DB-15) Male connecter cable included)
HDMI (HDMI cable included)

Horizontal: 30 – 82KHz
Vertical: 50 - 75Hz

Power Consumption (Typical)

Monitor + AC/DC adapter
ON: 28W
SLEEP: 0.45W
OFF: 0.38W

12VDC +/- 5%
100-240VAC, 50/60Hz

Coaxial power jack (2.1 mm pin outer diameter, 6.4mm barrel inner diameter)

4x Micro USB side ports (Top, Bottom, Left, Right)

Monitor Dimensions (with Stand)

17.75" x 25.50" x 9.17" / 450.9 mm x 647.6 mm x 233 mm

22.05" x 30.08" x 12.68" / 560 mm x 764 mm x 322 mm

0°C to 40°C / 32°F to 104°F

-20°C to 60°C / -4°F to 140°F

Operating: 20% to 80%; Storage: 10% to 95%

Touchscreen sealed to bezel; Touchscreen sealed to LCD

50,000 hours demonstrated

VESA 4-hole 100mm mounting interface on rear of unit

4 year warranty coverage - Elo P/N: E898247
5 year warranty coverage - Elo P/N: E898449
3 year warranty coverage + AUR - Elo P/N: E898648
4 year warranty coverage + AUR - Elo P/N: E894921
5 year warranty coverage + AUR - Elo P/N: E895125

Regulatory approvals and declarations

Canada CUL, IC
China CCC
Europe CE
Korea KCC
Taiwan BSMI
United States FCC, UL
Japan VCCI
International CB
Australia RCM
Russia EAC
Mexico CoC
RoHS, China RoHS, WEEE, REACH

UL: AAMI /ANSI ES60601-1:2005/(R)2012 and A1:2012, C1:2009/(R)2012 and A2:2010/(R)2012/IEC 60601-1 Ed. 3.1 
cUL: (CAN/CSA-C22.2 NO. 60601-1:14 /IEC60601-1 Ed. 3.1
CB: IEC 60601-1:2005+A1:2012 (Ed. 3.1)
CE: IEC 60601-1-2:2014 (Ed. 4)
Risk Management: ISO 14971:2007 + EN ISO 14971:2012
Usability: IEC 60601-1-6:2010+A1:2013 (Ed. 3.1), IEC 62366:2007+A1:2014 (Ed. 1.1)

North America Power Cable C13 - Elo P/N: E593865  
Australia Power Cable C13 - Elo P/N: E594067
Europe Power Cable C13 - Elo P/N: E594264
Korea Power Cable C13 - Elo P/N: E594466
China Power Cable C13 - Elo P/N: E594670
Taiwan Power Cable C13 - Elo P/N: E594869
Japan Power Cable C13 - Elo P/N: E793799

Touchmonitor
Quick Install Guide
3x Tie wraps
VGA cable
HDMI cable
Touch USB cable
Audio cable
Power brick (E795350)
NA Power cable
EU Power cable
EEI Label

Replacement DC Power Supply

Power Brick 65W - E593253

Magnetic Stripe Reader (MSR) – Elo P/N: E001002
Magnetic Stripe Reader (White MSR) – Elo P/N: E352392
PCAP Stylus Pen - Elo P/N: E066148
Privacy Screen 27-inch - Elo P/N: E353170
Elo Monitor Handles – 1 Set - Elo P/N: E352196

Wall Mount Kit (75mm or 100mm VESA) – Elo P/N: E143088
Shelf Mount Bracket (75mm or 100mm VESA) - Elo P/N: E043382
Pole Mount Bracket (75mm or 100mm VESA) - Elo P/N: E045151
1.8m Cable Kit - Elo P/N: E408193
Elo Stand 2402/3-2702/3 - Black (100 mm VESA) - Elo P/N: E509844
Elo Stand 2402/3-2702/3 - White (100 mm VESA) - Elo P/N: E510042
---
Configurations
(2)
Refine your search: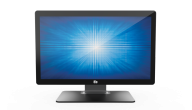 E125114-Black
Black
USB
No-Bezel
Anti-glare
TouchPro® - PCAP
E125304-White
White
USB
No-Bezel
Anti-glare
TouchPro® - PCAP
No Configurations found.
Resources
(24)
Drawings and Certificates

---

Collateral

User Guides

---

Additional Support Resources

---
Get Started with Elo Today.