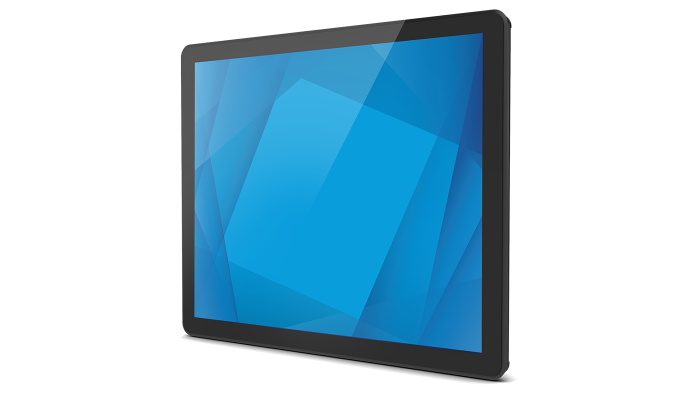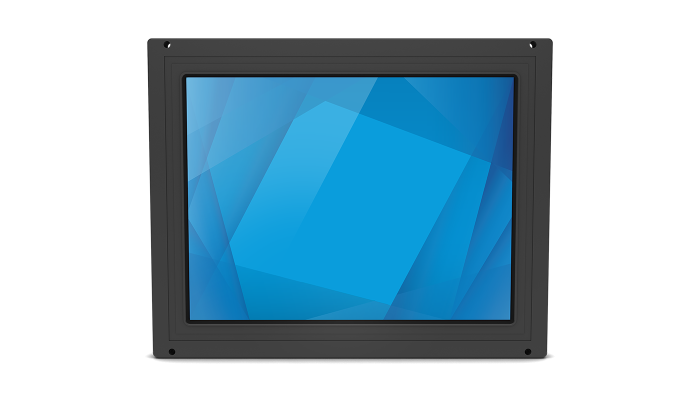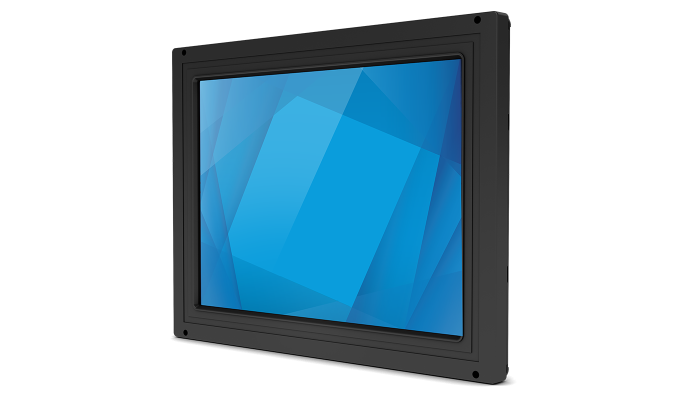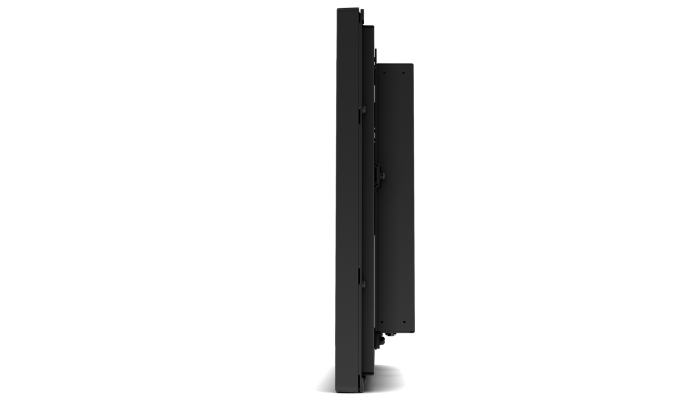 1291L 12" Open Frame Touchscreen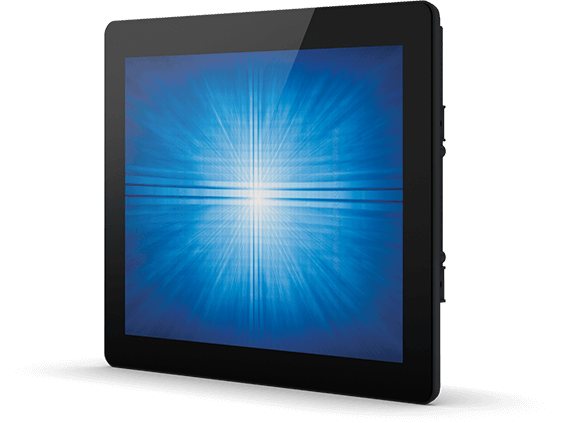 Elo 1291L Open Frame Touchscreen Display
The Elo 1291L 12-inch open frame touchscreen display delivers an industrial-grade solution that is cost-effective for OEMs and systems integrators requiring a reliable product for their customers. Designed with reliability from the start, Elo's open frames deliver outstanding image clarity and light transmission with stable, drift-free operation for accurate touch responses. The 90-Series product line is available in a wide range of sizes, touch technologies and brightness, offering the versatility needed for commercial kiosk applications from self-service and gaming to industrial automation and healthcare.
Design Your Solution with Elo
Self-Service

Gaming

Healthcare

Industrial Automation
We chose Elo touchscreens to power our award-winning
BLUE FIRE Kiosk because they offered the ease of
integration into our enclosure... We knew we could rely on
a durable, long lifecycle product that will deliver a high
quality interactive experience for years to come.
Ralf Hovenga
Managing Director, Pan Oston
Enabling Partners to Build Smarter Kiosks
With EloView® and the Backpack, managing kiosks is EASY! The Elo Backpack is an Android powered compute engine capable of transforming Elo touchscreens into an affordable, scalable, single-architecture media platform. With its simplified content-delivery and remote-management capabilities via the EloView portal, the Backpack provides a low-power, solid-state, fan-less computing solution with the capability to simplify deployments and remotely manage kiosks out-of-the-box.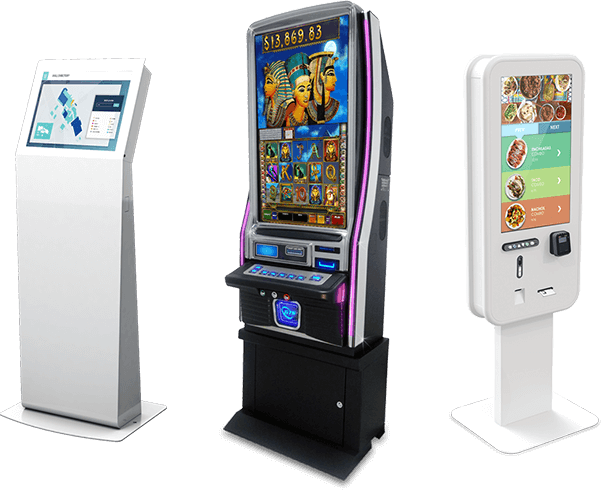 Flexibility for Your Install
Our commercial-grade open frames can be mounted in landscape, portrait, and face-up orientations providing optimal flexibility for mounting in any table, kiosk, or cabinet design. Whether viewing directly, at an angle, or from a distance, our open frames offer what you need while maintaining optimal clarity and the viewing experience you want to deliver.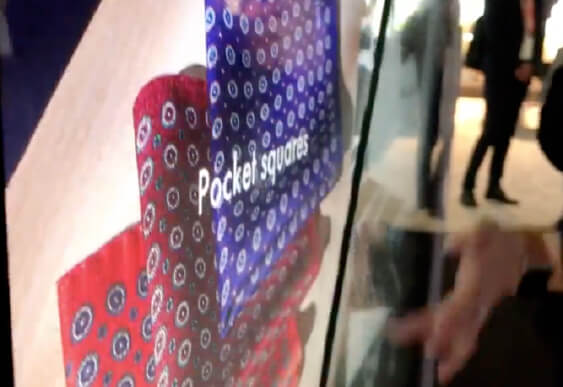 Touch Thru Glass
Enabled with PCAP
Our TouchPro® PCAP technology supports touch thru
functionality for installations that require a front layer of glass with
thickness's up to 6mm or solutions that require specific IP ratings.
Whether you need a flush-mounted display or one that is
fully-encased behind a cover glass, our robust PCAP Open
Frames are purpose-built for durability in various applications and
environments: from self-service kiosks to highly used gaming
cabinets to harsh industrial machines.
Interactive Open Frames From 10 to 55-inches

Connections

Built for Commercial Use
We pride ourselves on being one of the best manufacturers in the market – We design and build the complete solution, with touch integrated from the start. Our robust touchscreen solutions offer flexibility for diverse environments and have undergone rigorous testing to ensure the longest life possible for our product - maximizing your ROI.
Backed by our 3-year standard
warranty with an optional
extension to 4 or 5-years.

Purpose built for touch at
the factory level

Compliant with UL-60950 &
IK-07 impact testing

Ready for use 24/7

Designed and tested to ensure
reliable long life in the field

Well-suited for use in any high
traffic or harsh environments.
Specifications
Technical

---

IntelliTouch (Worldwide) - E329452
TouchPro PCAP (Worldwide) - E331595

Touch Technology & Capacity

SAW (IntelliTouch® Surface Acoustic Wave) - Single Touch
PCAP (TouchPro® Projected Capacitive) - 10 Touch

TouchPro PCAP - USB 2.0
IntelliTouch - Dual serial/USB 2.0

12.1'' diagonal, Active matrix TFT LCD (LED)

Accessible through switches on the unit's tethered OSD Control box.

Controls: Menu, Up, Down, Select, Power

Settings: Brightness, Contrast, Clock, Phase, H-position, V-position, Auto-Adjust, Sharpness, Color Temperature, OSD Timeout, OSD Language, OSD H-Position, OSD V-Position, Recall Defaults, Video Priority, Information, Touch On Sleep Mode, Touch Thru

Languages: English, French, Italian, German, Spanish, Simplified Chinese, Traditional Chinese, Japanese

Lockouts: OSD, Power

9.69" x 7.26"/ 246mm x 184.50mm

Other Supported Resolutions

640 x 480 60Hz
800 x 500 60Hz
800 x 600 60Hz
1024 x 768 60Hz
1280 x 720 60Hz

Horizontal: ±89° or 178° total / Vertical: ±89° or 178° total

LCD panel: 450 nits
IntelliTouch: 405 nits
TouchPro PCAP: 405 nits

Response Time-total (typical)

HDMI V1.3 Type A receptacle for HDMI input
Analog VGA on Female DB-15 connector
DisplayPort V1.1a - Supports later versions of Display Port video input

Horizontal: 30 - 38 KHz
Vertical: 50 - 75 Hz

External DC - Optional power brick (sold separately)

Input power connector (Monitor)

Coaxial power jack (2.0mm (+0.0 -0.1mm) pin outer diameter, 6.4mm (+/- 0.3mm) barrel inner diameter, 8.8mm (+/- 0.3mm) barrel depth)

Adapter Output Power Connector

DC barrel plug (2.1mm (+/- 0.1mm) pin inner diameter, 5.5mm (+/- 0.05mm) barrel outer diameter, 9.5mm (+/- 0.3mm) barrel length)

Power Consumption (Typical)

Monitor + Adapter at 230V/50Hz
ON: 12.2 W
SLEEP: 1.5 W
OFF: 0.5W

Bezel: 11.91" x 9.54" x 1.96" / 302.5mm x 242.2mm x 49.8mm
Zero-Bezel: 11.90" x 9.53" x 1.77" / 302.5mm x 242mm x 44.9mm

15.12" x 12.68" x 14.38" / 384mm x 322mm x 185mm

0°C to 40°C / 32°F to 104°F

-20°C to 60°C / -4°F to 140°F

Operating: 20% to 80%
Storage: 10% to 95%

Touchscreen sealed to bezel
Touchscreen sealed to LCD

50,000 hours demonstrated

4 year warranty coverage - Elo P/N: E898247
5 year warranty coverage - Elo P/N: E898449
3 year warranty coverage + AUR - Elo P/N: E898648
4 year warranty coverage + AUR - Elo P/N: E894921
5 year warranty coverage + AUR - Elo P/N: E895125

Regulatory approvals and declarations

Australia RCM
Canada cUL, IC
China CCC
Europe CE TUV
United Kingdom UKCA
Japan VCCI
Korea KCC
Mexico CoC
Taiwan BSMI
United States UL, FCC
International CB
Russia EAC
RoHS, China RoHS, WEEE

4-hole 75mm VESA mount
Rear mount through bezel or with included mounting brackets (IntelliTouch models).
Flush mount with included mounting brackets (TouchPro PCAP models)
See dimensional drawings for details

HDMI cable
VGA Cable
RJ45 OSD Remote
Touch USB Cable
Quick Install Guide
For Zero-Bezel Models: Flush Mount Brackets w/Screws
For Bezeled Models: "L" (Side Mount) Brackets and w/Screws
EEI Label
Japan Class-B TM info sheet

Options / Peripherals / Upgrades

Remote OSD (RJ45) - Elo P/N: E483757
Elo Backpack® - Elo P/N: E611864
Elo Backpack® 3.0 - Elo P/N: E901355
Replacement Cable Kit - Elo P/N: E546861
Cable Kit DVI-D to HDMI – Elo P/N: E538507
Cable Kit DP to DP – Elo P/N: E582895
North America power adapter and cable kit - Elo P/N: E005277
European & Korea power adapter and cable kit - Elo P/N: E571601
UK power adapter and cable kit - Elo P/N: E180092
China power adapter and cable kit - Elo P/N: E558862
Taiwan power adapter and cable kit - Elo P/N: E818655
Japan power adapter and cable kit - Elo P/N: E182546
Argentina power adapter and cable kit - Elo P/N: E887099
Australia power adapter and cable kit - Elo P/N: E637593
IntelliTouch Stylus Pen - Elo P/N: D82064-000
Elo 12-inch - L-Bracket - Elo P/N: E549171
Elo 12-inch Flush mount Bracket - Elo P/N: E548984
Power DC 24V/DC 12V Converter - Elo P/N: E239980
---
Configurations
(2)
Refine your search:
E331595
TouchPro® - PCAP
Multi Touch (10)
4:3
Horizontal: ±89° or 178° total / Vertical: ±89° or 178° total
UL & IK07 ball drop
E329452
IntelliTouch® - SAW
Single Touch
4:3
Horizontal: ±89° or 178° total / Vertical: ±89° or 178° total
No Configurations found.
Get Started with Elo Today.