4363L 43-inch Full HD Open-Frame
The perfect touchscreen
for any enclosure.
Elo's 4363L 43-inch full HD open-frame delivers a state-of-the-art slim form factor designed for easy integration into enclosures and kiosks. Whether for self-order and self-checkout kiosks or industrial controls, operating room control boards and wayfinding solutions, Elo's commercial-grade interactive displays offer the versatility to add touch to your solution.
Get the durability
your kiosks need.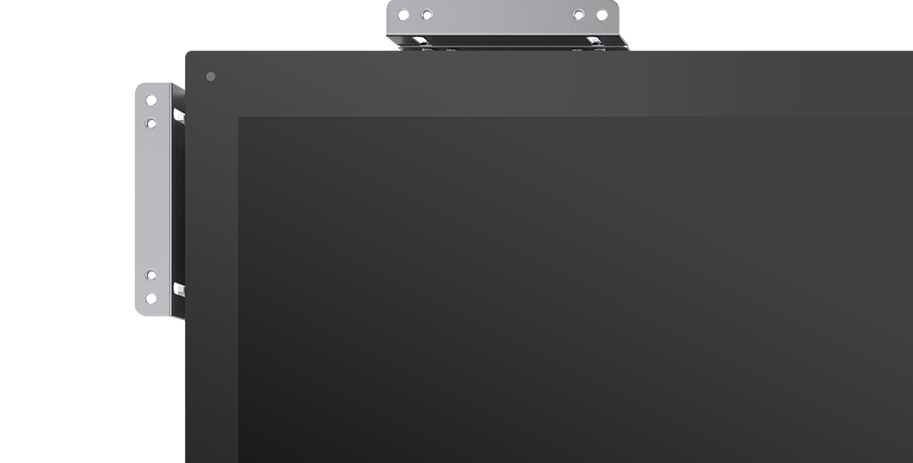 UL60950

IK07

Ready for 24/7 Use

IP65 (requires integration)
Brilliant,
interactive
TouchPro® PCAP display.
The 4363L offers anti-glare or anti-friction models with edge-to-edge glass and up to 40 simultaneous touches for an enhanced, tablet-like experience.
Integrated connectivity.
Captivate customers
and employees
with reliable, easy to use interactive solutions.
Payment and Ticketing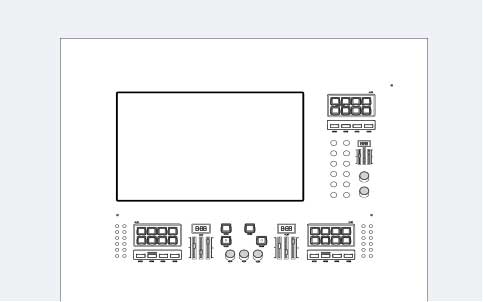 Operating Room Control Board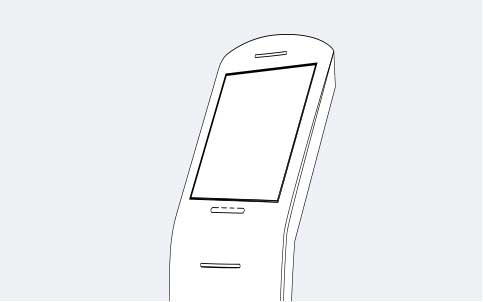 Point of Information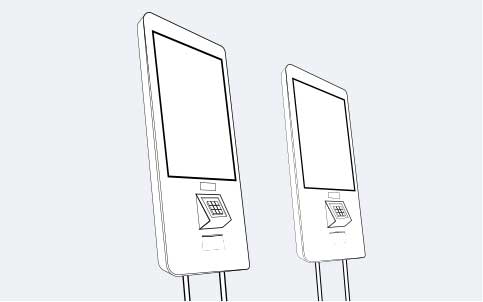 Self-Order/Self-Checkout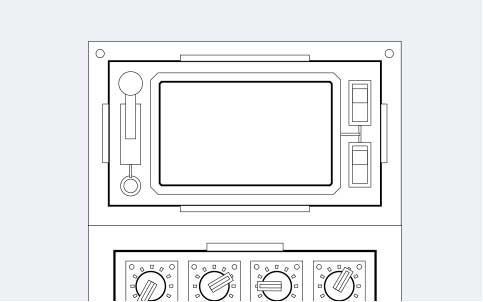 Automation/Industrial Controls
Wayfinding & Interactive Signage
Designed for
easy integration.
Mount the 4363L touchscreen monitor in landscape, portrait and upward facing orientations, providing optimal flexibility for integrating in any counter, kiosk or cabinet design.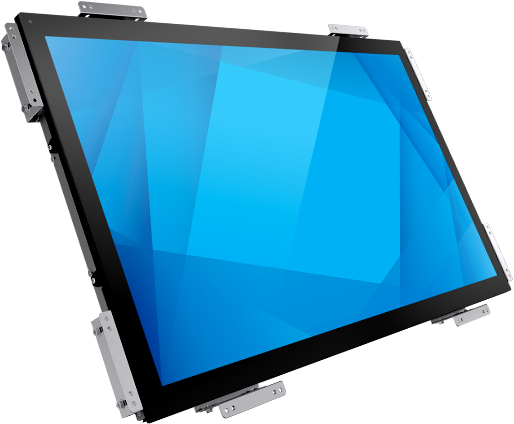 Get the viewing experience
you want to see.
Whether viewing straight on or at an angle, close-up or from a distance, Elo's touchscreen displays offer optimal clarity for the viewing experience.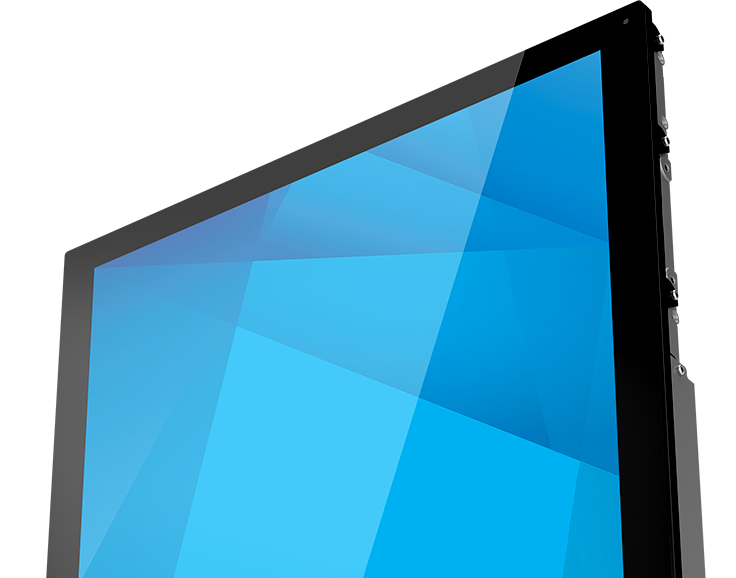 Place your touchscreen behind an extra layer
of protection.
For installations that require specific IP ratings or protection from vandalism and harsh environments, Elo's TouchPro PCAP displays offer touch thru capability. With touch thru technology, the display can be mounted behind a front layer of glass up to 6 mm or plastic up to 3 mm to create a fully enclosed kiosk.
Make your digital
transformation faster,

and more affordable.

Elo EssentialEdge™ for Android offers everything you need to build and operate interactive solutions for your business.

Learn more

The Elo Backpack
brings computing power
that scales.
With the Elo Backpack you get a powerful, commercial-grade Android compute engine purpose-built to fit in compact spaces. Boasting a small footprint in both size and weight, the Elo Backpack can secure inside any kiosk with the built-in VESA mount. Scaling Elo's commercial Android platform across sizes and form factors has never been easier.
Learn more


EloCare℠ provides
service and support from the people who know your Elo products best.
Learn more

Advanced Unit Replacement
Specifications
Technical

---

TouchPro PCAP (clear with anti-friction) - E344056
TouchPro PCAP (anti-glare) - E344260

Touch Technology & Capacity

PCAP (TouchPro® Projected Capacitive) - 40 Touch with Palm Rejection and Touch Thru capability

Supports up to 6mm glass/3mm plastic with up to 2 touches. Supports gloves up to 1.4mm

42.5'' diagonal, Active matrix TFT LCD (LED)

Accessible through switches on the OSD Control Remote accessory.

Controls (side): Menu, Up, Down, Select

Settings: Brightness, Contrast, Clock, Phase, H-position, V-position, Auto-Adjust, Aspect Ratio, Sharpness, Color Temperature, OSD Timeout, OSD Language, Recall Defaults, Video Source, Touch, RTC, MDC, Touch Through

Languages: English, French, Italian, German, Spanish, Simplified Chinese, Traditional Chinese, Japanese

Lockouts: OSD, Power

RTC Settings: The clock/time and the monitor ON/OFF schedule can be changed within this menu. Daylight Saving time is adjusted for automatically and will change the current time by one hour to accommodate daylight savings time.

See user manual for full details.

37.04" x 20.84" / 940.9 mm x 529.25 mm

Other Supported Resolutions

640x480 @ 60Hz
800x600 @ 56/60Hz
1024x768 @ 60Hz
1280x720 @ 60Hz
1280x800 @ 60Hz RB
1280x960 @ 60Hz
1280x1024 @ 60Hz
1366x768 @ 60Hz
1366x768 @ 60Hz RB
1440x900 @ 60Hz
1440x900 @ 60Hz RB
1680x1050 @ 60Hz
1680x1050 @ 60Hz RB
1920x1080 @ 60Hz

Horizontal: ±89° or 178° total / Vertical: ±89° or 178° total

LCD panel: 500 nits
TouchPro PCAP: 425 nits

Response Time-total (typical)

HDMI 1.4 x2
USB 2.0 Type B (for Touch)
RJ45 (for optional OSD remote)
VGA

2x HDCP-capable HDMI on Type A connector
Female DE-15 VGA connector
Input Video Horizontal Sync frequency range: 31.5 – 80 KHz
Input Video Vertical Sync (frame rate) frequency range: 47 – 63 KHz

Input connector (power): IEC 60320-C14
Input signal specifications (power): 100-240VAC 50/60Hz

Power Consumption (Typical)

ON (monitor + AC/DC adapter): 56.62 W
SLEEP (monitor + AC/DC adapter): 0.61 W
OFF (monitor + AC/DC adapter): 0.58 W

39.34" x 23.13" x 2.61" / 999.28 mm x 587.5 mm x 66.4 mm

48.06" x 9.85" x 31.12" / 1220 mm x 250 mm x 790 mm

Portrait/Landscape Mode: 0°C to 40°C / 32°F to 104°F
Tabletop Mode: 0° C to 35° C / 32°F to 95°F

Portrait/Landscape Mode: -20°C to 60°C / -4°F to 140°F
Tabletop Mode: -20° C to 60° C / -4° F to 140° F

Operating: 20% to 80%
Storage: 10% to 90% (38.7°C max wet bulb temperature)

Touchscreen sealed to bezel
Touchscreen sealed to LCD

50,000 hours demonstrated

4 year warranty coverage + AUR - Elo P/N: E740135
5 year warranty coverage + AUR - Elo P/N: E740330

Regulatory approvals and declarations

Argentina S-Mark
Australia RCM
Canada CUL, IC
China CCC
Europe CE
Japan VCCI
Korea KCC e-Standby
Mexico CoC
Russia EAC
Taiwan BSMI
United States UL, FCC
International CB
Mexico NOM
RoHS, China RoHS, WEEE
Energy Star 8.0
UL 60950 ball-drop compliant
IK07 impact compliant
CB (International safety) (IEC/EN60950-1+IEC/EN62368-1)

VESA 400mm x 400mm
See dimensional drawings for details

Ambient Light Sensor - changes panel color to match ambient light, Auto Wake

Quick Install Guide
HDMI 1.4 cable (Type A plug to Type A plug)
VGA cable (DB-15 male to DB-15 male)
USB cable (Type A plug to Type B plug)
RJ45 Wired OSD remote
Power cable, IEC 60320-C13 to NA plug
Power cable, IEC 60320-C13 to EU/KR plug
Power cable, IEC 60320-C13 to UK plug
Energy label according to EU Regulation 2019/2013
8 sets Flushmount Brackets 48 pcs Screws
Foam Gasket

Options / Peripherals / Upgrades

Elo 43-inch Wide Flush-mount Bracket - Elo P/N: E848336
---
Configurations
(2)
Refine your search:
E344056
TouchPro® - PCAP
Multi Touch (40)
16:9
Horizontal: ±89° or 178° total / Vertical: ±89° or 178° total
Ambient Light Sensor - changes panel color to match ambient light, Auto Wake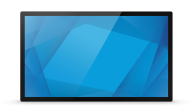 E344260
TouchPro® - PCAP
Multi Touch (40)
16:9
Horizontal: ±89° or 178° total / Vertical: ±89° or 178° total
Ambient Light Sensor - changes panel color to match ambient light, Auto Wake
No Configurations found.
Get Started with Elo Today.