Capture and interact with your audience with touch screen
digital signage solutions.
Interactive digital signage does more than just delivering a message, it captivates and drives brand interaction. Whether you are in a restaurant, retail store, hotel lobby, healthcare facility or corporate office, customer engagement is crucial. Explore the best digital signage display lineup from 7" to 65".
Get started today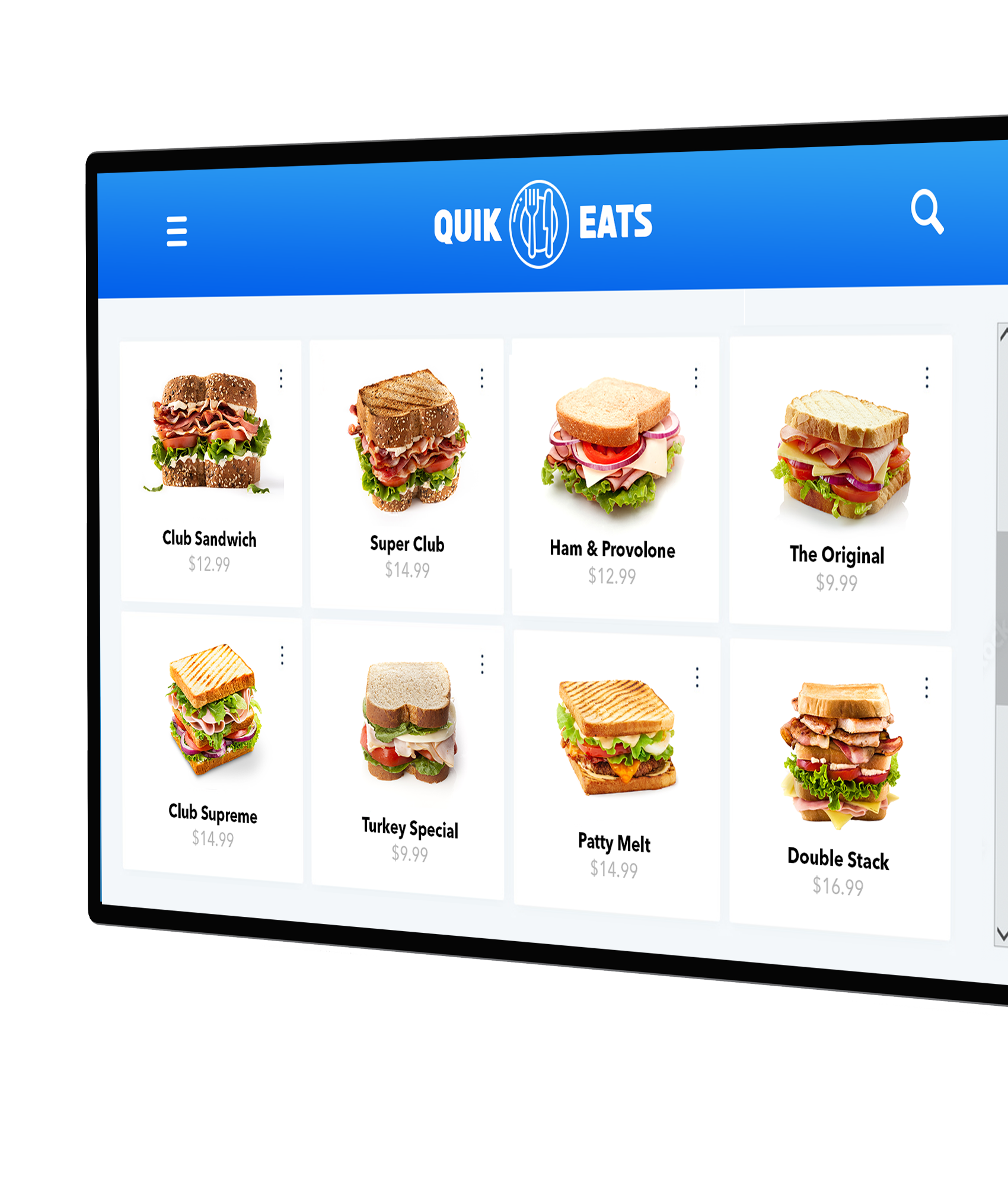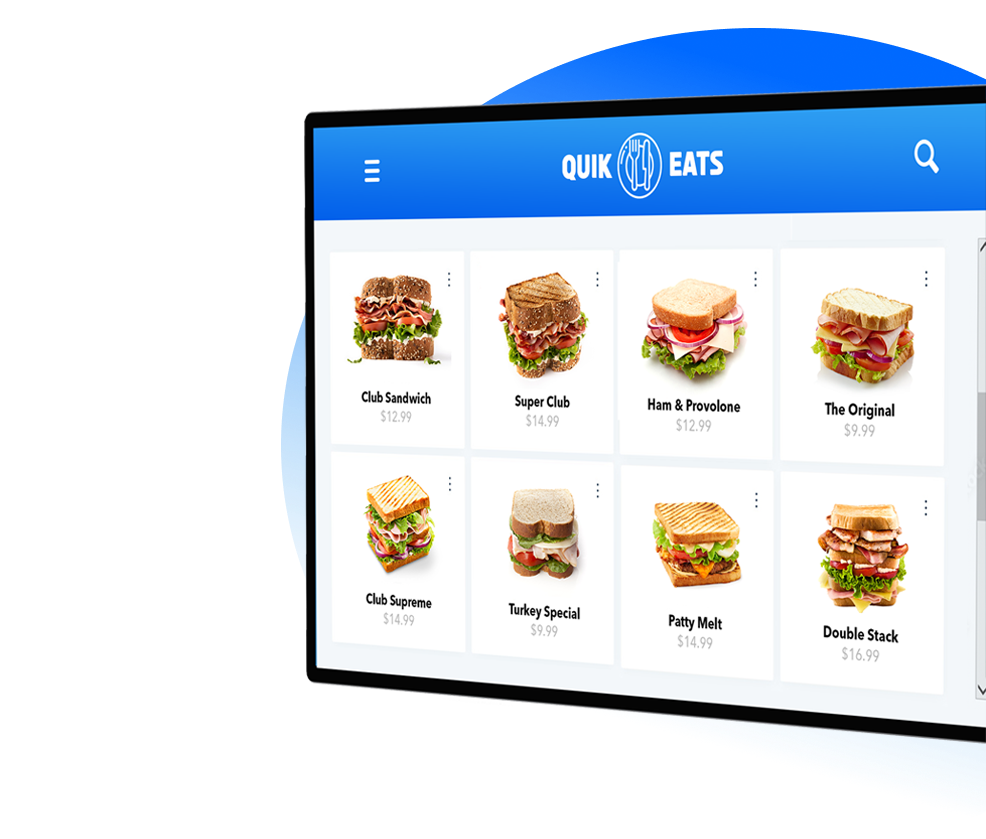 Redefine the customer
journey with interactive
digital signage displays.
Interactive digital signage solutions allow you to bring your digital experiences in store to engage the shopper with fresh content, exclusive promotions and access to information in real-time. Provide shoppers with the information they need when they want it.
Explore retail solutions
Empower customers with
interactive menu boards

and self-ordering solutions.
Simplify ordering, increase sales and enhance
operations with self-service touchscreen
digital signage solutions – allowing staff to
focus on throughput and exceptional service.
Explore restaurant solutions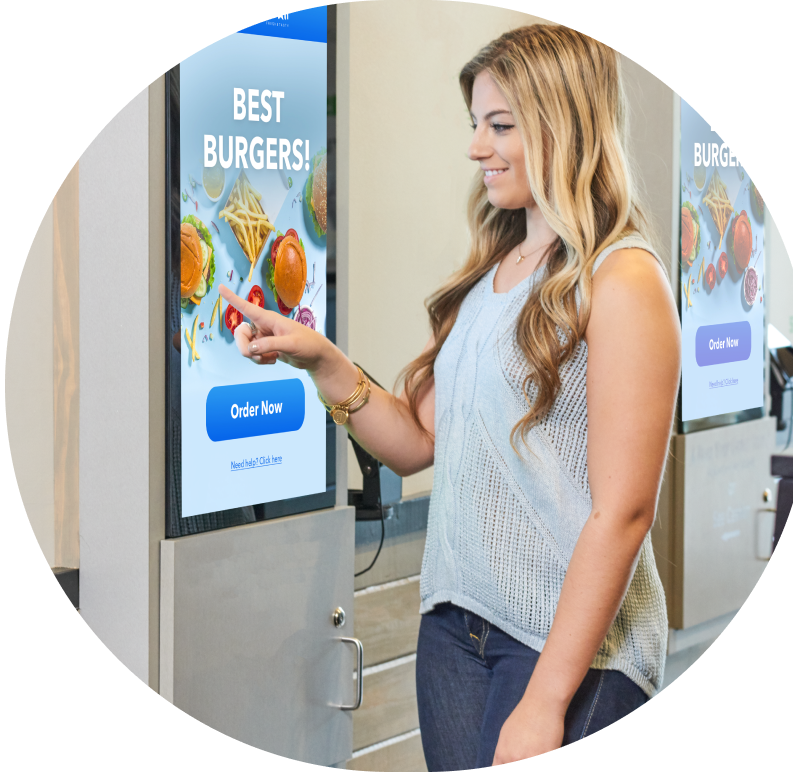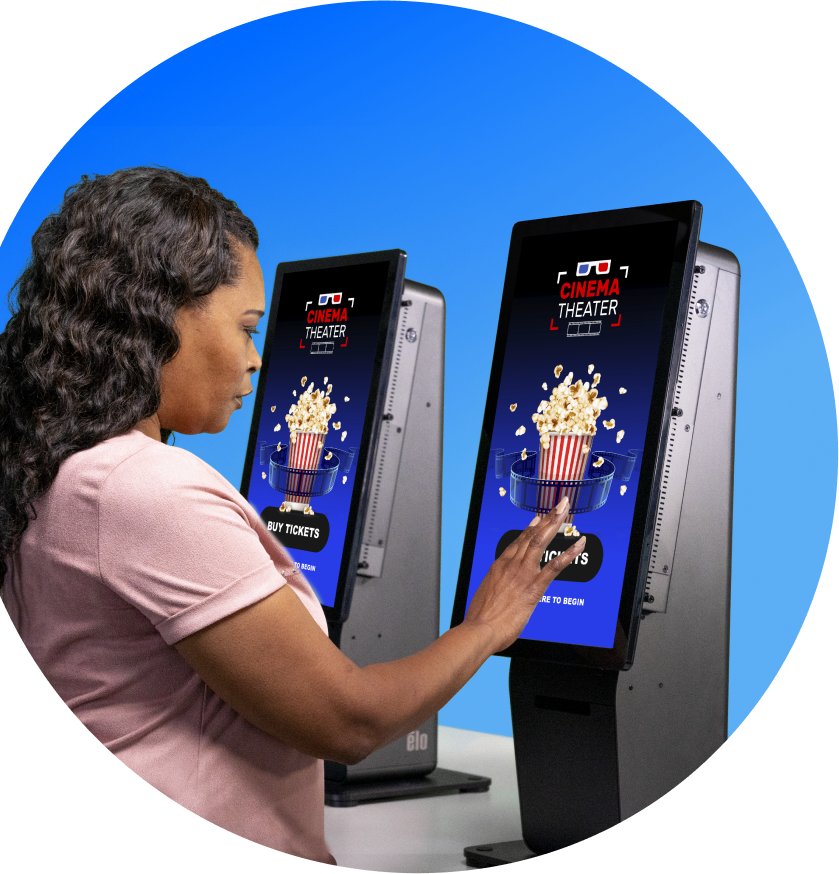 Keep up with customer
demand and get them

back to their seats.
Elevate the customer experience at stadiums,
theaters and entertainment venues with
interactive digital signage solutions that provide
on demand access to information and expedited
ordering and checkout at concessions.
Explore self-service solutions

Give guests instant access


to what they need with
interactive signage.

Give guests access to everything they want when
they arrive. From interactive displays with local
guides and information to self-check-in, touch
screen digital signage systems make it easier to
help and empower your guests.
Interactive display solutions


give patients and providers
a platform to communicate,
collaborate and navigate.

By introducing interactive technologies to support
wayfinding, capacity management, digital whiteboards
and patient check-in, healthcare facilities are elevating the
patient experience and increasing operational efficiency.

Explore healthcare solutions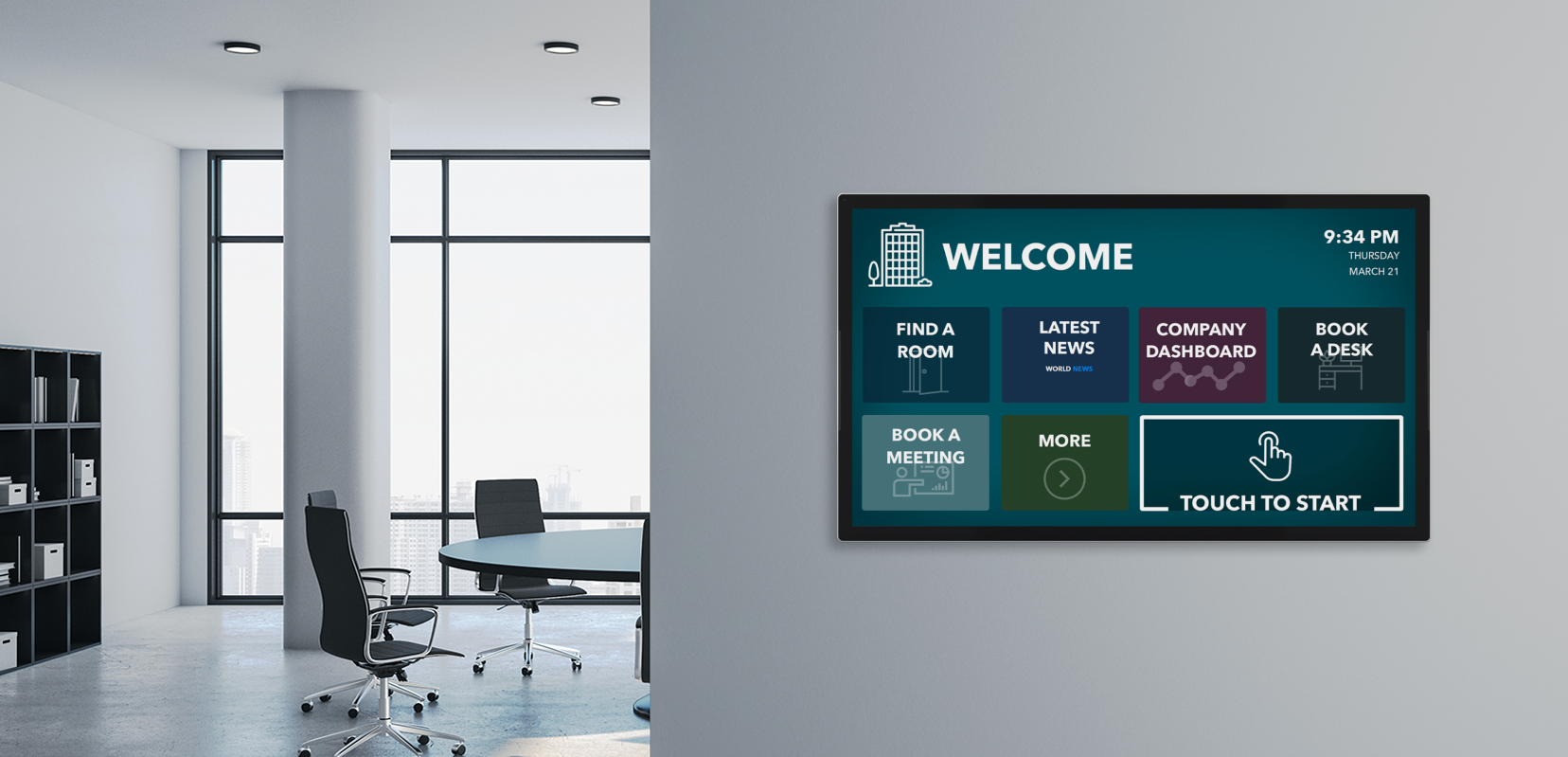 Drive engagement and collaboration

in your office with touch screen signage.
Provide guests and employees with interactive digital signage solutions that enhance communication, foster collaboration, and drive productivity.
Explore corporate solutions

Signage
Engage guests and employees with commercial digital signage displays to showcase videos, news, promotions, internal communications and more.

Visitor Management
Provide visitors with assistance and entertainment - making it easy to check in, contact employees or navigate building amenities.

Meeting Room Management
Simplify space management by highlighting schedules with interactive digital display boards.

Collaboration Display
Enhance teamwork and collaboration with user-friendly whiteboarding and video conferencing solutions.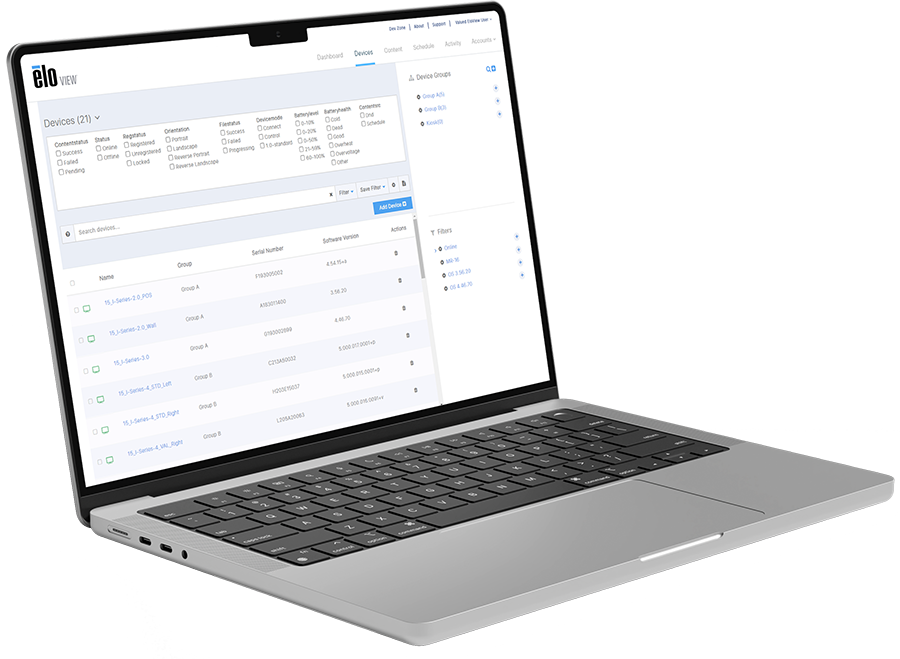 Simplify Android device
management
with EloView.
EloView makes it easy to remotely deploy and
securely manage your entire network of Android-
powered Elo interactive display solutions.
The digital signage player

built for seamless integration.
The Elo Backpack delivers a powerful, commercial-grade Android 10 digital
signage player designed to scale the deployment of interactive display solutions.
By pairing the digital signage player and Elo interactive display with EloView®
software or your preferred management tools, you can create a consistent, easy to
manage deployment across your fleet of devices.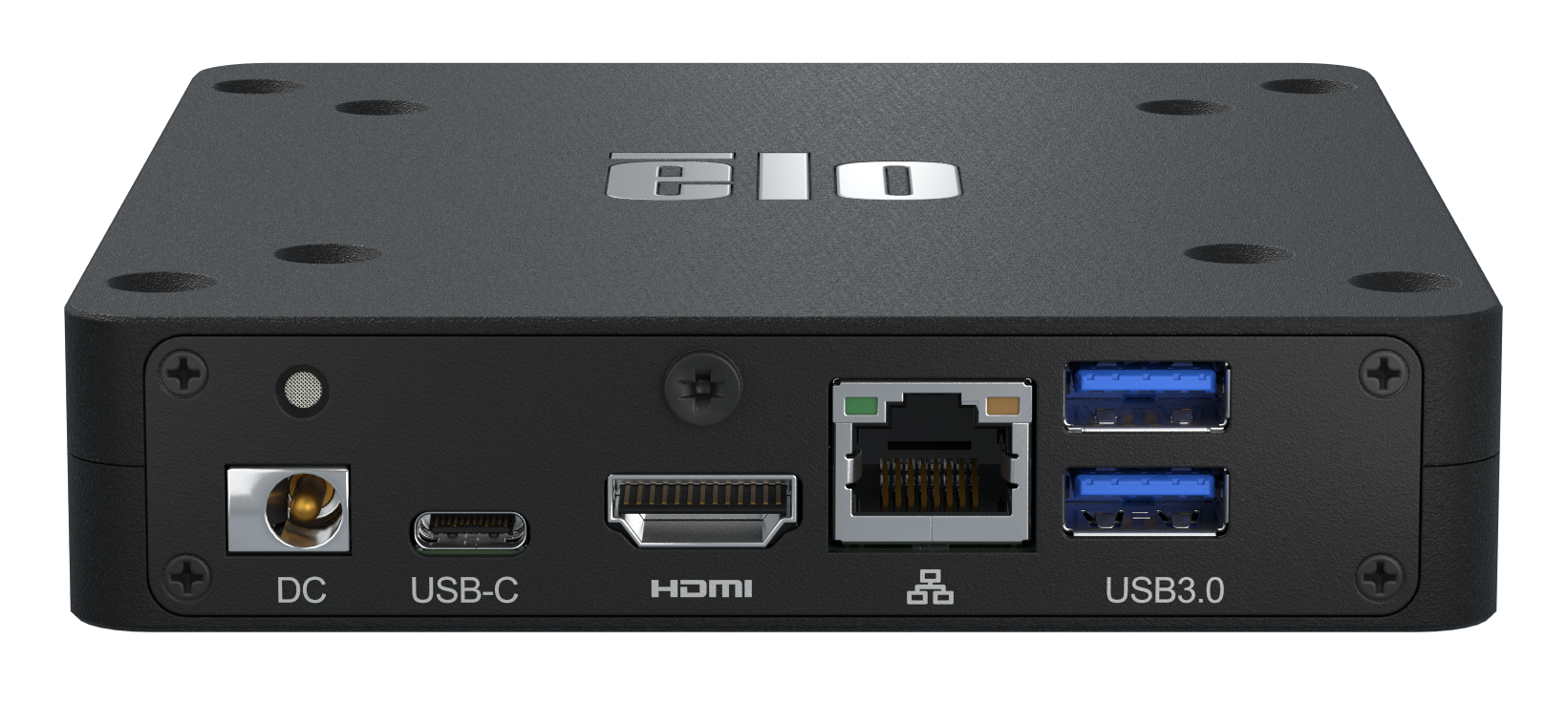 Configure Elo digital signage
solutions
with Edge Connect.
Built with versatility in mind, the Edge Connect system
offers a wide assortment of peripheral options. Whether
for endless aisle, an interactive digital signage system or
a collaboration platform, seamlessly attach peripherals
to the edge of the interactive digital display board to
create a custom solution.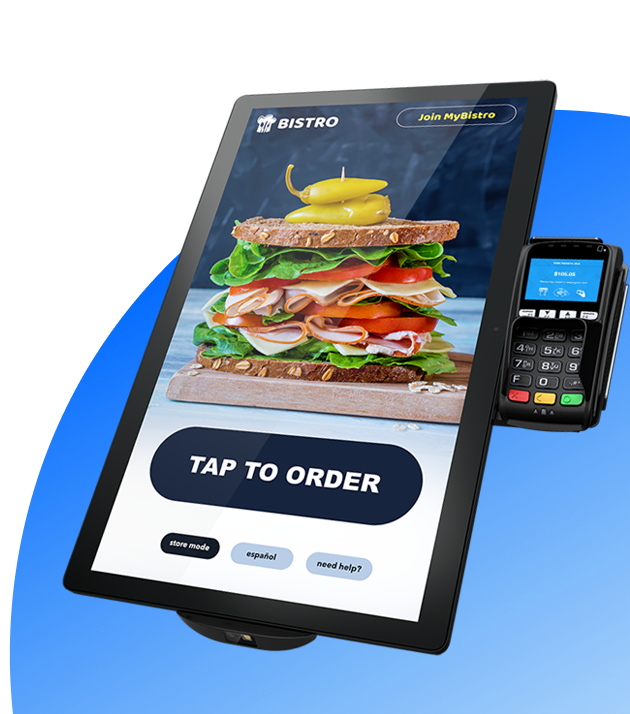 Get in touch today.
Fill out the form below and we will contact you to create a personalized solution tailored to your business need.