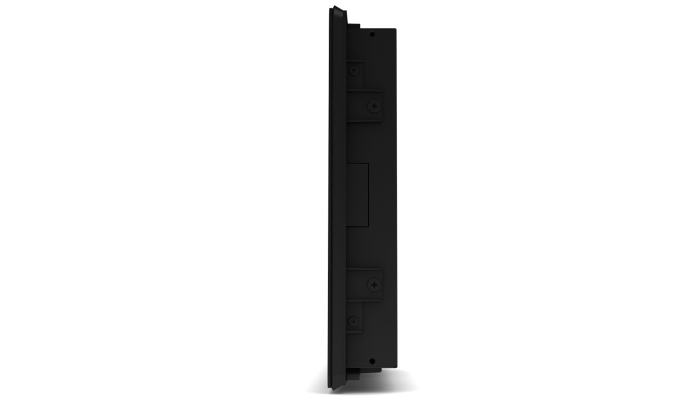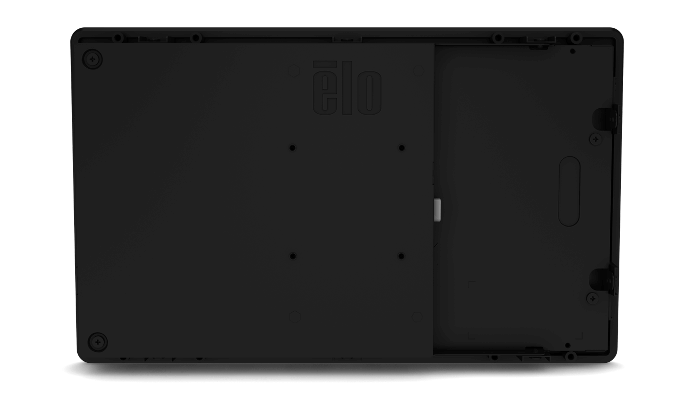 1594L 15.6" Open Frame Touchscreen
Elo 1594L Open Frame Touchscreen Display
The Elo 1594L 15-inch open frame touchscreen display delivers an industrial-grade solution that is cost-effective for OEMs and systems integrators requiring a reliable product for their customers. Designed with reliability from the start, Elo's open frames deliver outstanding image clarity and light transmission with stable, drift-free operation for accurate touch responses. The 90-Series product line is available in a wide range of sizes, touch technologies and brightness, offering the versatility needed for commercial kiosk applications from self-service and gaming to industrial automation and healthcare.
Design Your Solution with Elo
Self-Service

Gaming

Healthcare

Industrial Automation
We chose Elo touchscreens to power our award-winning
BLUE FIRE Kiosk because they offered the ease of
integration into our enclosure... We knew we could rely on
a durable, long lifecycle product that will deliver a high
quality interactive experience for years to come.
Ralf Hovenga
Managing Director, Pan Oston
Enabling Partners to Build Smarter Kiosks
With EloView® and the Backpack, managing kiosks is EASY! The Elo Backpack is an Android powered compute engine capable of transforming Elo touchscreens into an affordable, scalable, single-architecture media platform. With its simplified content-delivery and remote-management capabilities via the EloView portal, the Backpack provides a low-power, solid-state, fan-less computing solution with the capability to simplify deployments and remotely manage kiosks out-of-the-box.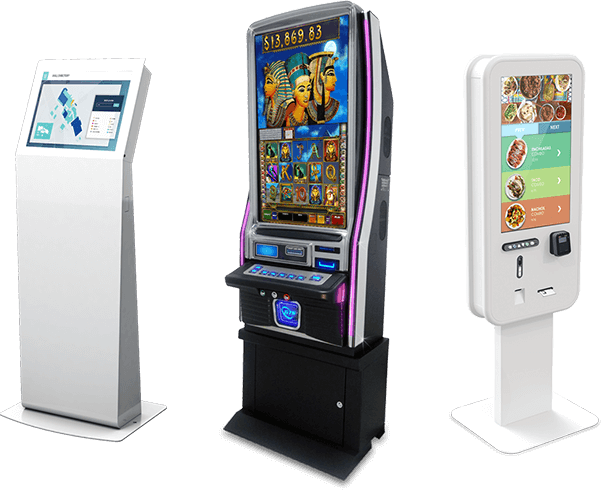 Flexibility for Your Install
Our commercial-grade open frames can be mounted in landscape, portrait, and face-up orientations providing optimal flexibility for mounting in any table, kiosk, or cabinet design. Whether viewing directly, at an angle, or from a distance, our open frames offer what you need while maintaining optimal clarity and the viewing experience you want to deliver.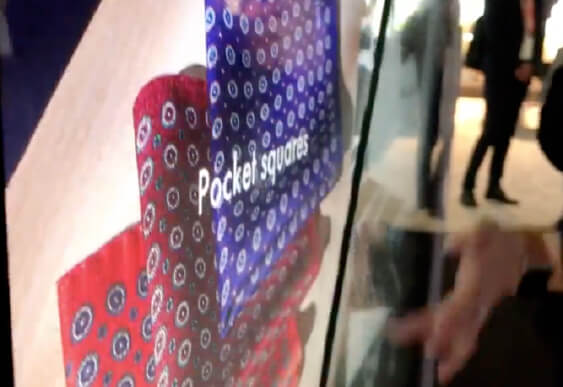 Touch Thru Glass
Enabled with PCAP
Our TouchPro® PCAP technology supports touch thru
functionality for installations that require a front layer of glass with
thickness's up to 6mm or solutions that require specific IP ratings.
Whether you need a flush-mounted display or one that is
fully-encased behind a cover glass, our robust PCAP Open
Frames are purpose-built for durability in various applications and
environments: from self-service kiosks to highly used gaming
cabinets to harsh industrial machines.
Interactive Open Frames From 10 to 55-inches

Connections

Built for Commercial Use
We pride ourselves on being one of the best manufacturers in the market – We design and build the complete solution, with touch integrated from the start. Our robust touchscreen solutions offer flexibility for diverse environments and have undergone rigorous testing to ensure the longest life possible for our product - maximizing your ROI.
Backed by our 3-year standard
warranty with an optional
extension to 4 or 5-years.

Purpose built for touch at
the factory level

Compliant with UL-60950 &
IK-07 impact testing

Ready for use 24/7

Designed and tested to ensure
reliable long life in the field

Well-suited for use in any high
traffic or harsh environments.